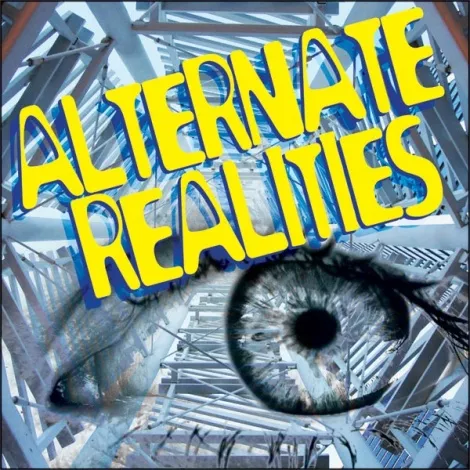 Eight ships delivered loads of arms to the Egyptian military in the wake of a coup and a violent government crackdown.---
Top of the Alty World
"U.S. Weapons and Arms Parts Continued to Flow to Egypt After June Coup and Deadly Crackdown"--Democracy Now!
Drone makers gathered to defend their industry at a recent conference.--ProPublica
Congressman Mark Meadows, R-NC, authored the first "Defund Obamacare" letter, but says he doesn't want to do it again.--Slate
Rolling Stone recaps the winners and losers of the government shutdown.--Rolling Stone
Top of Alty Utah
Lawmakers are irate after an audit revealed mismanagement of funds given to a group seeking to delist gray wolves from the endangered-species list.--Utah Political Capitol
Nonprofit Pioneer Craft House fights to keep from being evicted from its location by the city of South Salt Lake.--Salt Lake City Weekly
National expert pitches lawmakers on idea of lowering blood-alcohol-concentration limit for Utah drivers from .08 to .05.--Salt Lake City Weekly
Clean-air groups cry foul at Utah's pollution plan.--Salt Lake City Weekly
City Weekly founder John Saltas compares the recent shutdown to defund Obamacare strategy to the Vietnam war strategy of burning a village down to save it.
"They have shut down the government in order to save it—or, more accurately, to save us from the bleak future wrought by affordable health care. To them, it is God's plan to ensure that we don't live as long and as happily as the French or pay for our health care as equitably as the British. They hurt their fellow Americans in order to save them. They have put their lit Bic lighters to the hallways of Medicaid, they've torched our national parks, reached into our pocketbooks while packing their own, stolen special-needs programs from our children and laid waste to educational and social systems for at-risk Americans."--Salt Lake City Weekly
The Long View
Mother Jones profiles a teenage Afghan assassin, being trained by the United States military, who attacked soldiers on a U.S. base, as another tragic example of "insider attacks," by Afghans being trained by Americans.
"The surge of insider attacks came out of nowhere. In 2007 and 2008, there were just six such attacks combined against members of the U.S.-led International Security Assistance Force. The following year, there were 8; the next, 15. In 2011, there were 22 attacks that killed 33 ISAF soldiers and wounded 50. In 2012, the number of attacks more than doubled, with 48 incidents that killed 64 soldiers, accounting for 16 percent of all coalition combat deaths that year. "The sudden wave of insider attacks caught NATO and the Obama administration completely by surprise," says Graeme Smith, a Kabul-based analyst at the International Crisis Group. "It cut against the grain of counterinsurgency theory because these betrayals happened right at the moment when the internationals were lavishing money and attention on the Afghan forces." --Mother Jones