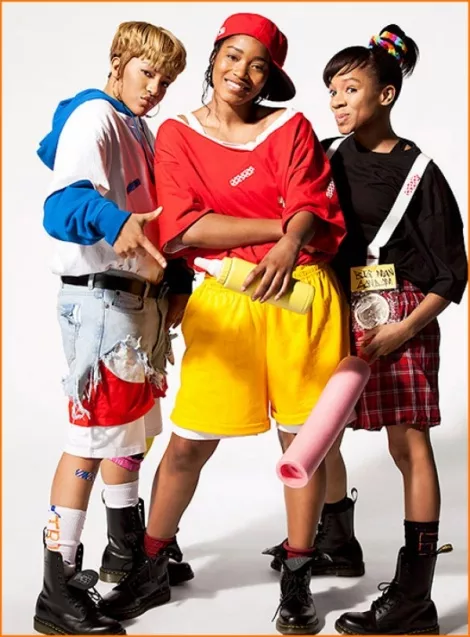 What's new on the box(es) tonight:
CrazySexyCool: The TLC Story (VH1) Movie: The true-ish tale of T-Boz (played by Drew Sidora), Left-Eye (Lil Mama) and Chilli (Keke Palmer), all dramatized for a VH1 Original Movie—not that TLC's legend needs much spicing up: The '90s New Jack queens arrived like rock stars, ---selling millions of albums and creating tabloid mayhem that makes today's pop puppets look (even more) like pussies. Smartly, CrazySexyCool glosses over little of it, making for a more legit, visceral and—thanks to the ever-present music—fun rock-doc than most of us thought VH1 was capable of anymore. Just don't let it go to your heads and crank out Kid 'n Play: After the House Party, VH1.
@Midnight (Comedy Central) Special: Can't get enough Chris Hardwick? Good news, masochists: The Talking Dead host now has a show wherein—get this groundbreaking concept—he and other comedians make fun of stupid shit they find on the Internet! And it might even become a nightly series! Visionary!
Also new tonight:
How I Met Your Mother, 2 Broke Girls, Mom, Hostages (CBS)
Bones (Fox)
The Voice, The Blacklist (NBC)
Dancing With the Stars, Castle (ABC)
Hart of Dixie, Beauty & The Beast (The CW)
WWE Raw (USA)
Teen Mom 3 (MTV)
The Real Housewives of Miami (Bravo)