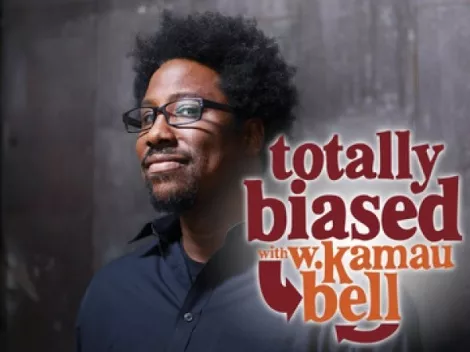 What's new on the box(es) tonight:
Totally Biased With W. Kamau Bell (FXX) K Chronicles cartoonist Keith Knight (as featured in City Weekly here in Salt Lake City, the "urban enclave" of the West) is tonight's guest! ---Which means you're gonna have to watch W. Kamau Bell on a night other than when he follows It's Always Sunny in Philadelphia and The League—do it for Keef! Maybe Knight will be teasing a follow-up to his YouTube debut from a few weeks ago (below).
Ravenswood (ABC Family) Series Debut: If you love Pretty Little Liars, you'll totally be into new spin-off Ravenswood; if you've never heard of Pretty Little Liars, just move along.
Also new tonight:
Sons of Anarchy (FX—free at Brewvies, 677 S. 200 West; 21+, 8 pm)
Marvel's Agents of S.H.I.E.L.D., The Goldbergs, Trophy Wife (ABC)
Dads, Brooklyn Nine-Nine, New Girl, The Mindy Project (Fox)
NCIS, NCIS Los Angeles, Person of Interest (CBS)
The Biggest Loser, The Voice, Chicago Fire (NBC)
The Originals, Supernatural (The CW)
Pretty Little Liars (ABC Family)
Snooki & Jwoww, Awkward, Nikki & Sara Live (MTV)
Tosh.O, Brickleberry (Comedy Central)
Trust Me, I'm a Game Show Host (TBS)
Knife Fight, Brew Dogs (Esquire)
Criss Angel: Believe (Spike)
Chasing Nashville (Lifetime)
Beauty Queen Murders (ID)