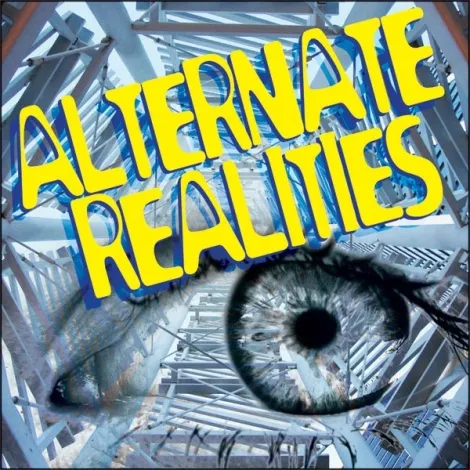 A whole industry of private surveillance companies help corporations, local law enforcement and others monitor protesters.---
Top of the Alty World
"Meet the Private Companies Helping Cops Spy on Protesters"--Rolling Stone
A California elections watchdog has identified "the Koch Brothers Network" for funneling illegal campaign donations to influence ballot propositions in the state.--Mother Jones
A number of academics get paid big bucks to testify against regulations to reign in Wall Street.--The Nation
A U.N. Report finds hundreds of civilian deaths in Pakistan, as scrutiny of U.S. drone strikes grow.--Democracy Now!
Top of Alty Utah
Attorney General John Swallow was involved in a plan to bring U.S. Attorney Brent Ward back to Utah to work for the Attorney General's Office. Ward would later be accused of trying to provide immunity to Swallow in the case of indicted businessman Jeremy Johnson.--Salt Lake City Weekly
In a recent hearing, lawmakers learned the Department of Child and Family Services was dramatically underserving the western region of the state.--Utah Political Capitol
The Utah Department of Health is investigating the hazards of Stericycle, the controversial medical-waste incinerator in North Salt Lake.--KUER
A possible relocation of the Utah State Prison is put on hold.--KCPW
Rantosphere
Former Deseret News reporter Bob Bernick sees a weakening of the Salt Lake Tribune as it sells off assets to MediaOne partner -- and rival -- the Deseret News, and the LDS Church.
"In 2010, the DN laid off 48 percent of its staff and started a new newspaper model – trying to appeal to LDS readers and others interested in stories about faith, family and so on. Layoffs came haphazardly to the Tribune, but this summer, reality caught up and 20 percent of the editorial staff was let go; many friends and fine colleagues lost their jobs. Now comes the news that the hedge fund is selling off the presses and other MediaNews real estate to the LDS Church. What DN bosses always dreamed of, but could hardly hope for – ownership of their means of production, complete control of the printing and distribution -- has been realized."--Utah Policy
The Long View
A "Drone Warrior" reflects on the horrors of remotely operated combat.
"He kept the targeting laser trained on the two lead men and stared so intently that each individual pixel stood out, a glowing pointillist dot abstracted from the image it was meant to form. Time became almost ductile, the seconds stretched and slowed in a strange electronic limbo. As he watched the men walk, the one who had fallen behind seemed to hear something and broke into a run to catch up with the other two. Then, bright and silent as a camera flash, the screen lit up with white flame. Airman First Class Brandon Bryant stared at the scene, unblinking in the white-hot clarity of infrared. He recalls it even now, years later, burned into his memory like a photo negative: "The smoke clears, and there's pieces of the two guys around the crater. And there's this guy over here, and he's missing his right leg above his knee. He's holding it, and he's rolling around, and the blood is squirting out of his leg, and it's hitting the ground, and it's hot. His blood is hot. But when it hits the ground, it starts to cool off; the pool cools fast. It took him a long time to die. I just watched him. I watched him become the same color as the ground he was lying on."--GQ