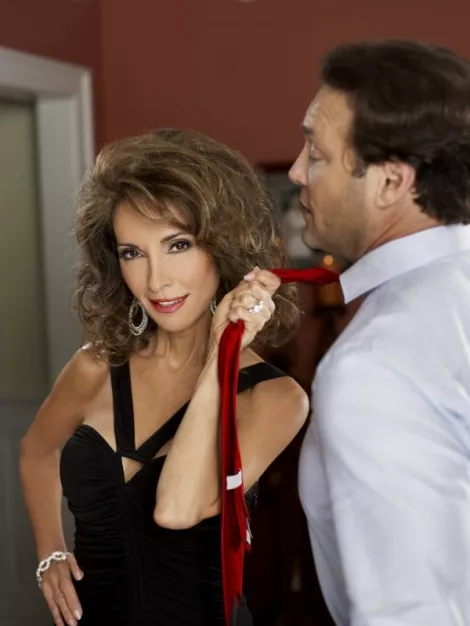 What's new on the box(es) tonight:
Deadly Affairs (ID) Season Finale: Investigation Discovery is a network for not-yet-committed snuff-porn aficionados who've tricked themselves into thinking they're just really into news documentaries. ---You can learn far more about ID shows than you'd ever imagine you'd want to in a very special episode of True TV next week, including the Susan Lucci-hosted Deadly Affairs. Says ID, "Deadly Affairs tells real-life tales of love gone terribly wrong," and they all end in murder, hence the title. Not to be confused with ID's Deadly Women (ladies who kill), Deadly Devotion (hapless fatalities of cults) and Deadly Sins (bringing it back home to greed, adultery and murder).
Zombie Night (Syfy) Movie: Read all about it in True TV.
Also new tonight:
Saturday Night Live: Edward Norton & Janelle Monae (NBC)
Austin City Limits: Vampire Weekend & Grizzly Bear (PBS/KUED 7)
Cops (Spike)
Vanilla Ice Goes Amish (DIY)
The Graham Norton Show (BBC America)
Cupcake Wars (Food Network)
Too Cute! (Animal Planet)
The Husband She Met Online (Lifetime)
Dancing on the Edge (Starz)
World Series, Game Three (Fox)