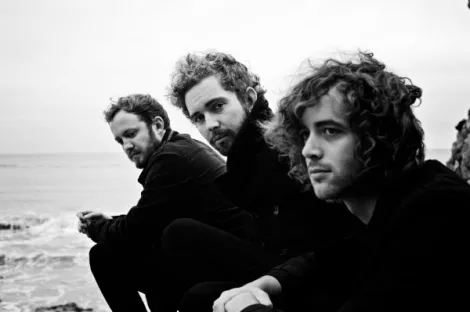 Hey, gang! It's been a while since I've done one of these, and much like riding a bike after a long time, it's gonna be a little clunky for the first few moments until I get back in the groove. --- Some of you, especially local musicians, have been wondering what's up. Short version: I've been busy. There's a lot of side projects that have been happening this year and reporting the local releases fell off the table for a bit. But just because I haven't been writing about it doesn't mean I haven't been keeping track. If you scroll down I'll talk about releases out this first week in November, but first, here's a list of everything (to the best of my knowledge) that's been released between May and October 2013.

May

The Vision – Love Propaganda
Joel Brown – From The Dance Studio
I Hear Sirens – Between Consciousness & Sleep
Show Me Island – ST
Reaper The Storyteller – Trilogy
Dethrone The Sovereign – Autocracy Dismantled
AODL – Arsenblotz
Light/Black – ST
Atheist & MoonWalker Boombox – The Roger EP
Cliffs – Pets In The City
Drew Danburry – The Third Pillar (EP)
Mimi Knowles – Black & White Sessions (EP)
Skellum – Box Elders
Officer Jenny – The Gods Must Be Giddy, A Gaggle of Unexceptional Songs Written For Unexceptional People
Famous Relatives – Electric Signals
Clay – Building Blocks


June

Son Of Ian – Good Morning September
Replica Mine – Ghost In The Womb, Part 2 & 3
Lady Murasaki – Summer Fling (EP)
Logan Hone – Strawberries In The Hive
Vincent Draper & The Dirty Thirty – ST (EP)
Toxinn – Avenngeance
No Sleep – ST
Durandal – Unlit Paths (EP)
Drew Danburry – The Fourth Pillar
Chained Down – Crossroads
Andrew Goldring – Forgotten Harvest
New.Body.Electric – ST
DJ RoboRob – Solaris: Part 1
Ghosts Of Cinema – Regarding Time, Color, & Objection To Both
Cootie Catcher – ST
Beachmen – ST
Knowitall – I Wanna Be Your Super Hero
Pentagraham Crackers – Live! From The Palace Of Payne


July

The Red Light Commandos – EP (EP)
Abburd – Motivation (EP)
Starbass – Starbass 1
Moonlets/Ben Q. Best – ST (split)
The Obliterate Plague – The Wrath Of Cthulhu
Baby Brother – ST (EP)
Desert Empire – Like Home
Harvey Keitel – Mr. White (demo)
Citizen Hypocrisy – Psychotropic Lie
Pando – Trembling Giant
Various Artists – The Beehive Compilations: Vol. 1
Big CC The Clawcasian – Chronic Illness
Temples – ST (EP)
Mystique – Which Boots? Witch Boots!
Umang – The Revisited
Anthems – Bridges
Blox – Brainwash
I Am Jack – This Is Dense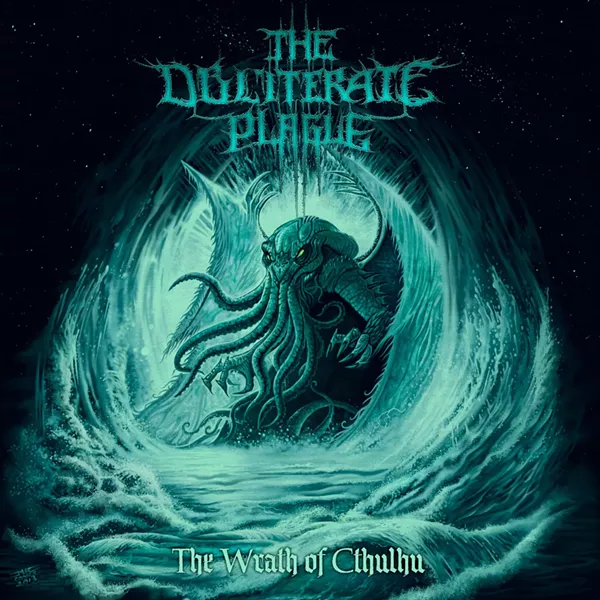 August

Atheist – Topanga
The Mighty Sequoyah – Warning Sings (EP)
KIS.B – Kill The Lights (EP)
Annie Bombay – Satan
Eli Whitney – We've Got Questions If You've Got Answers
Neil Myers – ST (EP)
Luke Williams – Fair Mariner
Empty – Demo 2013
Coral Bones – Youthermism
Mortigi Tempo – Bob Your Head Suzie
Creature Double Feature – A Ghost Story
L'anarchiste – The Traveler
Cub World – Life Is Music
Johanna Johanna – ST (EP)
Lover, The War – ST
The Red On Black – Pyramids (EP)
Jack Wilkinson – Jackalope
Attackology – Memo Jam
Captives – Afterimage (EP)
Brother Chunky – And Stuff
Officer Jenny – Misc. #1: Faintly Macabre
Matt Gray & The Gray Matts – Gray Matter (EP)
Brothers – ST (EP)
La Verkin – Judge The Judger


September

Mideau – ST
Abiogene – ST
The Sinisters – ST
Passing Faces – ST (EP)
The National Parks - Young
Turned To Stone – The Memory I've Become
Cavedoll – Late Nights/Bad Decisions
Parlor Hawk – ST
Rustic – Absolute Zer0
Hair Farm – The Long & Short Of It (EP)
Drew Danburry – Becoming Bastian Salazar
Little Barefoot – Part 2
SubRosa – More Constant Than The Gods
Lake Island – Outermost
Dylan Grimm – Horizons (EP)
Jory Carroll – ST (demo)
Michael Biggs – Gold
Mindy Gledhill – Pocketful Of Poetry
Hecka – New Perspective
Riksha – Dream Drops Red
The Squatches – I've Met Enough Of Them
The Dog – Slow & Sweet
Gothen – ST
Crowd Shy – Begin To Understand
Through The Eyes of An Inventor – Beautiful & Dangerous Youth
Muzzle Flash – ST
Skellum – Selective Unconsciousness
Winterlore – Four Swords Against The Pious
The Circulars – ST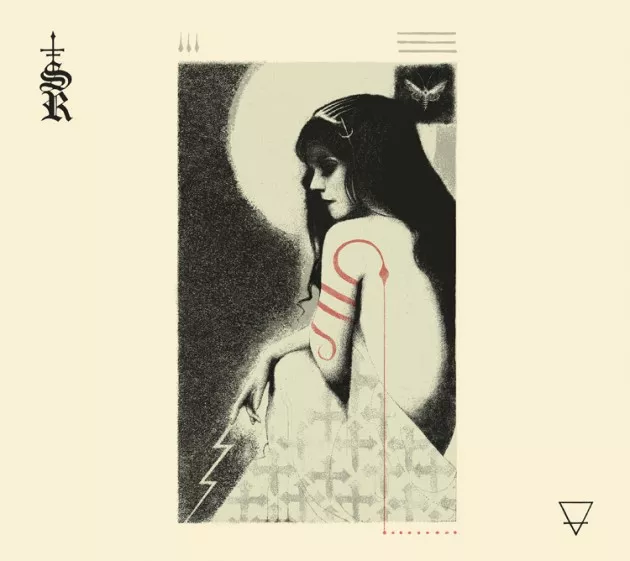 October

DRB – Techno Overload
Die Off – ST
The Pigeons – ST
Formal – ST
fits. – I Hate These Songs/Etc.
B & Company – The World Is Your Pearl
Ulteriors - ST
The Glass Gentlemen – ST
Victims Willing – Powerhouse (The Unfinished Demos)
Cedars – The Doortman's Cove
Lyndy Butler – Going Places
Her Luminaria – The Dawn Is Your Enemy
Wearing Thin – Fake Amends
Drix – Skinwalker
Madison Haley – City Lights
Jay Alan Henderson – Being Home (EP)
The Wasatch Fault – ST
Simian Greed – ST (EP)
Jessy Kaye – Dream Sequence
OK Ikumi – 10/13
Anthropology – Anthology
90s Television – Small Pumpkin (EP)
The Virescent Project – Solitary Empires
Vile Blue Shades – Live In Salt Lake Or Live In Denver (I Don't Remember)


Yeah, mighty long, right? So, let me get this train back on track and start talking about what's current! First up, our old friends in Max Pain & The Groovies are back with a brand-new EP this week. The group have been playing their asses off at venues since their last album, Tortilla Gold, came out in November 2011. Now, the five-piece, fire-breathing rock band are back with a self-titled EP ,which is sounding pretty damned good. You can download it from their Bandcamp page for a mere $5.


Speaking of bands with EPs: The Moth & The Flame have returned with one of their own. The duo of Brandon Robbins and Mark Garbett, who blew the doors off of Velour and proved that Utah County could bring the alternative, turned trio with the inclusion of Andrew Tolman on drums and have started heading in a very different direction, which includes somewhat saying they're now an L.A. band. The group (seen above, photo courtesy of their Facebook page) worked with Joey Waronker of Atoms For Peace, as well as Peter Katis from The National to put together their 2013 EP: &. It sounds pretty cool; traces of their 2011 debut can be detected, but they're definitely playing with their sound and can only make one wonder what their next full-length could be. You'll be able to purchase the online-only EP this Tuesday, Nov. 5, from iTunes and their website.


Going into release shows, we've got one tonight in Ogden for the debut release from Sweet Tooth. Not a lot to really say on this solo performer; much of his bio online is boastful, including his appearance on Bravo's The Kandi Factory, where he won for his single and music video for "Gotta Go." Since then, it seems the goth-pop singer (can I call it that?) has been hard at work in the studio, putting together his debut full-length album, Create Your Fate. You can check out the release show tonight at Mojos, where he'll be playing with Vicious Tampons and more people who haven't been named yet. Show kicks off at 8pm and is just $5.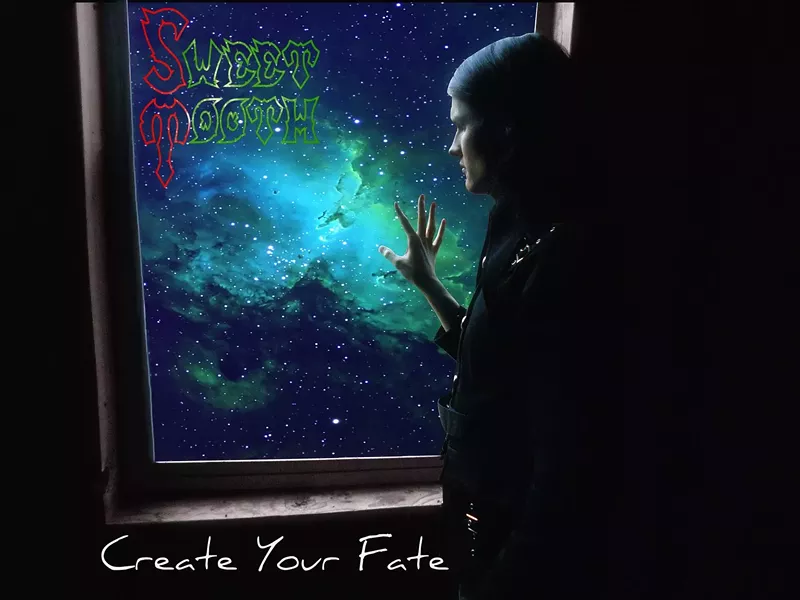 Love music, head out, buy local!