Hello to all you hoodie-donning, glove-buying, beanie-washing, coat-dusting, snowboard-polishing, cold-remedy-searching, where-the-hell-did-fall-go enthusiasts! --- There's already snow on the mountains, Christmas shit is being hung in stores before the Halloween merch has been taken down, I'm already buying a supply of Emergen-C for the next six months -- what the hell?! Nature has owed us a proper fall for at least the past four years. In lieu of a 337 update (going on four months now), here's a look at random art in downtown Salt Lake City.
Coming off of Halloween, there isn't a lot around the area beyond concerts. Seriously, it is deader than dead in November beyond the local music and visiting bands; the first show being on Sunday, Nov. 3, with Craft Sabbath, who will take over the main promenade of the City Library from 1-5 p.m., featuring dozens of local artists and crafters looking to sell you some awesome goods -- maybe a place to take care of some local holiday shopping? Go say hi to the City Weekly people tending the booth.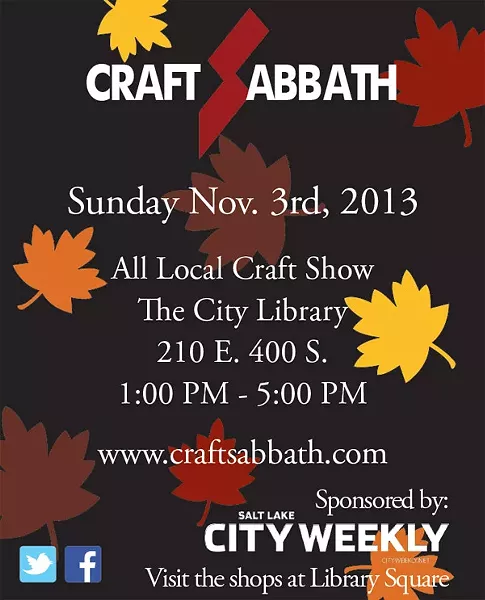 Next, I won't touch on this one too much because you'll read more about it on Wednesday, but Spy Hop's PitchNic will be returning to the Rose Wagner on Nov. 7. Snag your tickets while you can to see some rising filmmakers in the program.
Next Saturday, the Downtown Alliance will start the Winter Farmer's Market out of the Rio Grande Depot, just a block away from where the normal market is held, giving you the opportunity to purchase produce and goods still being made throughout the cold months. It will be taking place every Saturday until the spring, so head over and see what they've got.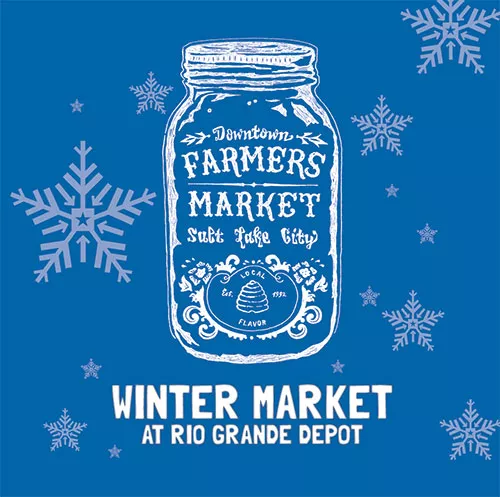 Finally, Nov. 15 will bring one of the bigger bellydance events to Bar Deluxe, as Leggy Meggy will be celebrating her birthday in style with an all-out bash featuring an array of dancers, including the pole, burlesque and aerial -- not to mention live music and some fire breathing! If you're looking for a little pre-Thanksgiving excitement, this will be your show.
As for the blog: I'll be looking at a local sports podcast, chatting with a stand-up comedian, recapping a local concert, chatting with a brewpub owner and a few other things that I'll keep secret for now. At least, that's the plan; as always, we'll see what happens.
| | | | |
| --- | --- | --- | --- |
| Follow Gavin's Underground: | | | |