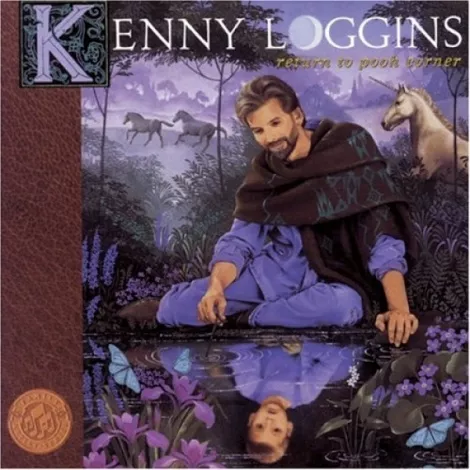 Happy Thursday, music fans. Everyone remembers the songs they heard on the radio when they were a kid, but at the time, you probably didn't know who sang them or what they were called. This edition of Throwback Thursday is dedicated to some of those songs I remember from the radio in the '90s, from the awesome to the awesomely bad. Enjoy!---
Kenny Loggins, "House at Pooh Corner"
This is an older version of the song, without the additional verse Kenny Loggins added later, but just bask in the amazingness of that '70s hair.
Harry Chapin, "Cat's in the Cradle"
When I was little, I had no idea what this song was about. Something about nursery rhymes ... or cats. I didn't realize it was about a dad and his kid until this.
John Michael Montgomery
Shhhh, don't speak. Just gaze into John Michael Montgomery's intense, unblinking eyes.
The Rascals, "A Beautiful Morning"
If this song doesn't make you happy, go back to bed and try again at life later.
Shawn Colvin, "Sunny Came Home"
"I'm gonna sing with my head superimposed over a birdcage! Now for some random fire. And this will look so much cooler if we add in a strobe effect." It's so earnestly "artsy," so '90s. And those fingerless gloves!
Do you have a song that takes you back? E-mail kstone@cityweekly.net to have it featured on next week's Throwback Thursday blog.