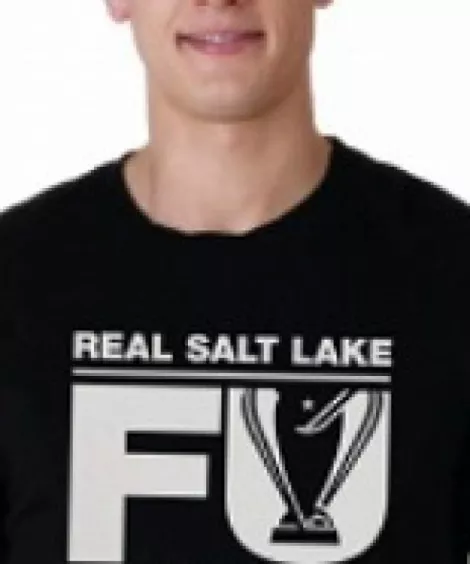 Die-hard Real fans who feel little iffy about saying the F-word but also hate Kansas City for no apparent reason other than "sports" now have a F'n cool, kick-ass new T-shirt.---
Just in time for Real Salt Lake's MLS Cup matchup with KC Sporting on Dec 7, the passionate fans at Salt City United have designed a logo that cleverly rearranges the letters F-U-C-K into FU-KC. Ha, get it? It's totally like that bad word, but rearranged.
For a mere $15, you can drape this unofficial team garment over your body and conveniently point at the logo whenever someone mentions Kansas City's disgusting baby back ribs or their plentiful strip clubs.

Personally, I think this shirt would have been better if it just said, "Fuck you, Kansas City." But if you want to scoop one up, you'd better hurry—this "Real shirt of genius" is only available for purchase till Wednesday, November 27.