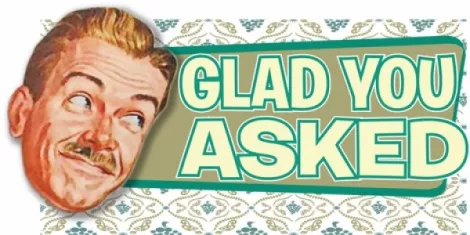 Dear GYA, A lot of you are complaining that I shouldn't be spending two million dollars of the taxpayers' money to fight gay marriage, but whatever, it's my money, I can do whatever the hell I want with it. You guys aren't the boss of me. If my friends and I want to fight gay marriage or go to the movies on a Sunday, that's what we're going to do. I'm the Governor. Dang. Anything else I could do this weekend that involves blowing two million dollars? - Gov. Gary Herbert---
Gary, You could do so many things with two million dollars. You could invest that money in our failing schools, create more green initiatives to reduce air pollution, you could potentially feed two million people with 99-cent crispy chicken nuggets from Wendy's; the possibilities are endless. Here's what's happening this weekend, starting with Friday's events:
Psychobilly rocker Reverend Horton Heat will be at The Depot this evening. Jello Biafra will open things up. The doors open at 8. Tickets are $25.
For a full dose of dubstep, head over to Urban Lounge for Dubwise. The doors open at 9:30 p.m.; admission is $5 before 10:30 p.m., $10 after.
DJ Ria will be spinning a downtempo set at Red Door this evening. There is no cover. Music starts at 9.
Fresno-based post-hardcore band The Horse I Rode will be at Shred Shed tonight. Sites and Wearing Thin are also on the bill. The show starts at 7. Tickets are $7.
---
Saturday's events:
Rap group Atlas will be at Kilby Court tonight. Krewmika, New Truth, MC Untytled and Khalel will open up. The show starts at 7. Tickets are $15.
Pick up a new boomstick at the Rocky Mountain Gun Show today at the South Towne Expo Center. The show opens at 9 a.m. Tickets are $11, children 12 and under are free.
There's a serious Pokemon trading-card-game tourney going down at HeeBeeGeeBeez in Ogden at high noon. Admission is free.
---
Sunday's events:
Piper Down is hosting the popular Geek's Who Drink pub quiz tonight at 7:30. Admission is free.
Stelth Ulvang of The Lumineers will be at Urban Lounge this evening. The Hollering Pines and The Bully are also on the bill. The show starts at 8. Tickets are $5.
DJ Street Jesus will be holding down Funk and Soul Night at Bourbon House. The music starts at 9. There is no cover.
For today's complete list of things to do, click here.