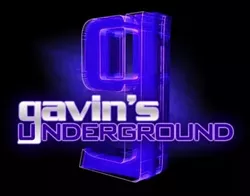 Continuing the theme of entering the new year, if the stand-up comedy scene in Utah doesn't just blow the hell up in 2014, I'll be shocked. --- The amount of awesome talent roaming the clubs and independent forums, combined with the newer names on the rise, is looking to make this a really great year for everyone involved. Today, I'm chatting with local stand-up comedian Patrick Ramirez about his career, his website, thoughts on the scene and a few other topics. (Pictures courtesy of Ramirez.)
Patrick Ramirez
Gavin: Hey, Patrick. First thing, tell us a little bit about yourself.
Patrick: I'm a simple guy, somewhat quiet and reserved, but if you get me going I'll talk all day. I've got introverted and extroverted tendencies, for sure. I grew up in El Paso, Texas and have called Salt Lake my adopted home for the last six years now. I'm a regular guy in most ways, I guess. I wear T-shirts and jeans, like sports, and my cars "check engine" light has been on for a while now. What else do you want to know? Oh, I've got two brothers, one of which is only slightly younger and looks pretty much just like me. This is probably the part where you talk about the wife and kids. I have neither of those. People always get congratulated for getting married or engaged, but no one ever gets congratulated for being single. I feel like there should be a trophy for that or something.
Gavin: What first got you interested in stand-up comedy, and who were some of your favorite comedians growing up?
Patrick: What got me first interested in stand-up comedy was mostly curiosity. I was always a fan of funny movies and comedy in general, but looking back on it I would say even as young as my early 20s I had a bit more than just an interest in stand-up comedy. I was aware of different styles of performers. I had favorites, I had ones I sometimes liked and sometimes didn't, and there were the ones who just fascinated me. Of course, what I was doing was trying to see myself in them. I'd hear certain things and could see myself saying that to my friends, or I'd hear other things and would say, "I could never hear myself saying that" but I still thought it was funny. Growing up, I was exposed to mainly Hispanic stand-up comics, mainly because of where I lived; growing up in a border town of mostly Mexican/Americans who were simply the majority, and those jokes, ideas, stereotypes and situations were easy to connect with. Guys like Paul Rodriguez and Eddie Murphy -- I certainly knew who they were but I never really knew what a stand-up was until my dad took me and my brother to see Carlos Mencia. I was about 16 years old at the time and he was to blow up in the mainstream about '96 or '97 and he was a huge draw in El Paso. Mencia puts on a great show, of course, but what really got to me was the middle act, a guy named Freddie Soto who originally was from El Paso. He knew all the streets, made fun of locals and all the habits. To me, I never knew someone from the same place as me could do something like that. I was impressed by him wrapping that in a whole comedic package.
Gavin: What officially brought on the decision for you to attempt it as a career?
Patrick: I think once I had been doing shows and open mics for about a year, I saw that I had made improvements in my material, stage presence, and I just felt more confident doing it I only wanted to do stand-up. It's fun, interesting and really thought-provoking; in my mind, I had to pursue this interest.
Gavin: How was it for you breaking into the local lineups and getting gigs?
Patrick: Breaking into the scenes around town took some time. I basically showed up to any open mic I could find. From there, I saw a lot of the same faces and made friends. I got to know the local comics and they got to know me.
Gavin: When you first started out, what were some of the lessons you learned about performing?
Patrick: I think some early lessons were to just keep going up. There's no reason to be picky when you're just trying to get on a stage. I remember a lot of new people talking about stages that were good or not good, good crowds and bad crowds, shows that were too long. It shouldn't matter; go up there and do your thing. The more you expose yourself, the better. That being said, you will probably encounter some real situations you wish you had stayed home for, but at least you'll know.
Gavin: What's it like for you personally coming up with material and deciding what works and doesn't?
Patrick: For me, personally, I would say something I do often in generating my stuff is react. However a situation, a story, a experience hits me, if I have a funny reaction or thought I like, I write it down, try it out or put it with another similar joke. As far as if it works or not, you gotta base it on the audience reaction, plain and simple. If they laugh most of the time, you've probably got something. If it gets laughs just sometimes, you've probably got to work on it. If it bombs, it bombs, and you probably already knew that.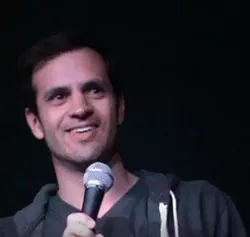 Gavin: How is it for you interacting with other local comedians, both as friends and competitors?
Patrick: I'd say, for the most part, I've rarely looked at any of the local comics as competitors; I feel more like we're all friends or at least cordial co-workers. We're all essentially trying to get some laughs.
Gavin: On the side, you've been writing your own blog with observations on items beyond the usual stand-up routine. What got you started on that ,and how has it been writing it?
Patrick: I have a lot of interests, that's for sure, and all of which I'm not an expert in, but I can go down the YouTube/Google rabbit hole pretty quickly. I just grab hold of a topic and try and expound on it; put my take on it, make it funny if I can, but really, I just like to write it because stuff is on my mind. I would say, though, I do find it hard to write at times because I'm not so much of a writer as much as I'm a talker. Sometimes my writing can't keep pace with my thought stream, and by the time it gets to the paper it doesn't make a lot of sense.
Gavin: How has it been for you working your way through the underground circuit and learning as you go?
Patrick: It's just like you said -- "working my way through". There are folks putting on a variety of shows in this town, so I just want to be a part of it. I've tried my best to be in with both the clubs, as well as the alternative scene. I've gained a lot of experience from both in this town.
Gavin: What's your take on the local stand-up scene, both good and bad?
Patrick: The local scene is good. I'd say we've got a little bit to go as far as getting five nights a week of shows, but if you want to see comedy from locals, we've got talent here. If you want to see a nationally touring comic, that's here every weekend, too. When I was first starting out, I was pleasantly surprised to find all the outlets for stand-up.
Gavin: Is there anything you think could be done to make it more prominent?
Patrick: Probably we need a person or two to run a few more rooms weekly. That can be a big "ask," though; finding a restaurant/bar, running the show, bringing a crowd, all while making it profitable for that business. It's a tough task and I applaud anyone who tries.
Gavin: Aside from yourself, who are some of your favorites you like to check out around town?
Patrick: In town, I always like to see Guy Seidel do his thing. He's comfortable onstage and makes no excuses. Also, Dylan O'Neil is another creative mind who seems to be getting better and better every time I see him.
Gavin: What are your thoughts on the clubs that provide comedians a forum to perform and the work they do to help bring in audiences?
Patrick: Obviously, anyone who provides a stage for comedy I have a certain respect for. Beyond that, the ability to bring in a crowd is a real talent. Advertising, word of mouth, promotion -- those are all things out of my world, so when I've had the opportunity to be a part of shows that have a buzz around them leading up to the show, that's a great feeling and makes me want to knock it out of the park onstage and prepare for the show even more.
Gavin: What's your opinion of national stand-up comedians coming through town and what that does for the local scene?
Patrick: If you're a new comic and you've done a bunch of open mics, when a nationally touring act comes through, go to the show and see how it's done. First off, it's way different than open mic that has the feel of coming apart at the seams at any moment. See how they handle the crowd, see how they bring the audience along for the ride, see if they take some shots at the crowd or town. Then, pay the money and see the late show, too. Watch them do it all over again; you get a slight window into seeing how the gears are turning. From an audience perspective, if you want to see live comedy, go to the website, find your favorite coming to town and go. Or even if you don't know any of the names on the calendar, just go anyway; I guarantee you'll be entertained.
Gavin: What can we expect from you over the rest of the year and going into next?
Patrick: In the next year, you can see a lot of me. I'm usually performing all over town and I hope that continues to grow. I'm at the clubs a bunch, as well as the bar shows. The act never stops; I'm trying to always build it and find a little something new out of it. It's gonna be fun.
Gavin: Is there anything you'd like to promote or plug?
Patrick: Right now, the show at club DJ's on Jan. 18 is in the books. It's a farewell show to Steve McInelly, who's leaving town. He's provided a venue for many comics like myself so he will certainly be missed. The show is a roast, so I know it will be outrageous. Beyond that, come see me at the Wiseguys comedy clubs, give me a high five, let's talk a little sports, validate your parking -- it's great!



| | | | |
| --- | --- | --- | --- |
| Follow Gavin's Underground: | | | |