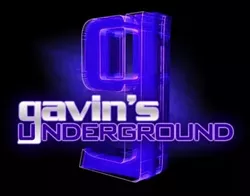 With so many hiking, camping, biking, skiing, snowboarding and dozens more recreational activities only a few miles away, it's only logical to see so many awesome photos of what we have to offer. --- Surprisingly, beyond social media, there aren't a lot of websites to check out to brag about it or highlight what you can find around the state and beyond. That's where Spread Stoke comes in, a locally made website dedicated to highlighting photographs and experiences about places around the globe, giving you an opportunity to experience what others have in their own words, and allowing you to add your own.
Today, I chat with the two sisters and founders of the website, Casey and Tori Sowul, about their experiences traveling around, starting the website, the response so far and a few other topics. (All photos courtesy of Spread Stoke.)
Casey and Tori Sowul
Gavin: Hey, Tori and Casey. First off, tell us a little bit about your selves.
Tori: Casey and I are from Park City and are two second-generation ski-bums. We both grew up in a very active family with parents who embraced the outdoor and resort lifestyle. We definitely bring a new element to being "chicks in a mountain town." When we're not bandaging our bruised toenails, pulling rocks out of our faces from mountain biking, playing Texas Hold'em, or fighting over next season's gear catalog, we swap lip gloss, cry during chick flicks, and know, deep down, that puppies make everything better. Ya know, sister stuff.
Casey: We grew up six years apart, and having a sister who has evolved into a best friend/business partner is the coolest thing for an older sister. We're both obsessed with mountain biking, skiing and hanging with our friends. We're just two typical mountain gals.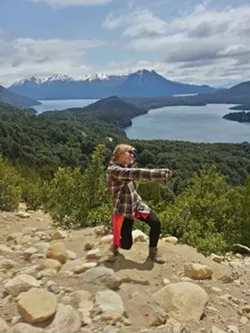 Gavin: How did the two of you take interest in outdoor sports and activities growing up?
Casey: I guess you can say it's in our blood! Our dad, a competitive surfer when the sport was first progressing, was a big influence on the way outdoor sports influenced our lives. Sports weren't just an extra-curriculum hobby for us, they were a way of life. Since the time we were young, our parents shared their past stories of their days ski-bumming, volleyball competitions and incredible outdoor adventures they had gone on. They inspired us to follow the same path they did.
Tori: It was no surprise that the day we started walking, they had us on skis. Rolling in the snow and splashing in the mud when we were little girls evolved into ripping through powder and biking down single track.
Gavin: Did you do a lot of things together, or was it more a "I like this and she likes that" kind of thing?
Tori: Oh, yeah ... nothing like sister rivalry! With such a tight family, even with our age difference, we played every sport together. Whether it was banging a tennis ball back and forth or racing down the hill, our competitive drive with each other helped progress one another's ability.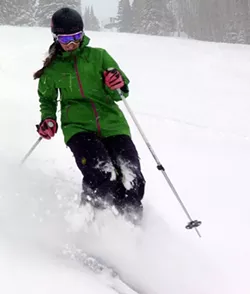 Gavin: What became your favorite places to travel and explore, and what was it that specifically drew you to that?
Tori: I like everything about traveling, the bad and the good. My preference is places with few people, open space and natural features. I have to admit, cities are cool, too. Just like looking out into an ocean or mountain landscape, exploring a city opens your eyes to new ideas and experiences. What truly draws me to a place is the "unknown" factor -- the less I know about a place, the more intriguing it is.
Casey: My favorite places to travel have always been the ones where I've been surrounded by good company. Whether with my family, my friends or my husband, I've always enjoyed sharing my travel experiences, no matter where they were, with another person.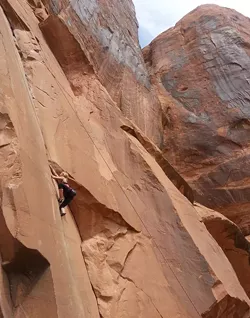 Gavin: How did the idea come about to start up Spread Stoke. and where did the name come from?
Casey: We both have an entrepreneurial drive, humanitarian spirit,and vigorous passion for the action-sport world. After working years in restaurants, coffee shops, serious 9-5 careers and about every gig you could imagine, we both knew we wanted to grow a business from the ground-up. The name Spread Stoke came to Tori on a chairlift. I'll let her rehash that moment.
Tori: I was belting out lyrics with pink zinc on my nose with a friend when a guy sitting next to us asked us what we were doing. The first thing that came to mind was, :We are spreading stoke." It was simply the emotion I was feeling and couldn't think of a better way of putting it. Since then, the notion stuck and I knew it needed to be turned into something. The question was, what was it supposed to be?
Casey: When Tori first came up with the idea of SpreadStoke.com, she told me about it and we brainstormed for a while about being stoked and why we live life the way we do. We both felt there was a need for an online user-contributed hub where our friends, like-minded athletes and passionate outdoor enthusiasts could share their stoke. Life isn't about the amount of money you make, the car you drive or the job title you're given. It's about the people you share your time with, the experiences that anchor your character and the challenges you overcome. What better outlet for sharing stoke than a website?
Tori: Together, Casey and I developed it into a business where we could manifest our values: Spread as much stoke as humanly possible in this lifetime. Spreading stoke isn't just a website, it's a feeling. And now, there is a platform for anyone to share that feeling.
Gavin: What was the planning stage like when creating the website and figuring out how people would contribute?
Casey: The planning stage was definitely the hardest part of building the site. We spent months planning out what platform to use and how to build-out the site with one thing in mind: The site needs to be user-friendly and really easy to post content on. Safe to say, hundreds of hours were spent whiteboarding and photoshopping the user experience, the overall look and feel and planning what features to launch with. The site was in a beta test for about two months ,and during that time we received a ton of useful feedback from our initial posters that allowed us to really hone in on what our users' needs were and why it was so important to make it easy for people to contribute.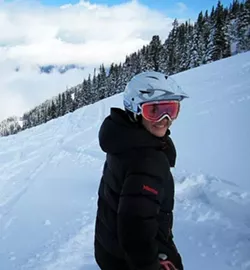 Gavin: You started the website in the fall of 2013. What was the initial reaction to it?
Tori: How can we put this .... people we're stoked! No, but seriously, it definitely was intimidating launching the site. I don't think either of us slept, considering that we launched it at midnight. We weren't sure what people's reaction to it was going to be, if it would break or if people would dig it. But thus far, it has been super-positive and motivating. Having friends' and family's support has been huge; they're not just sharing a website, they are sharing the message behind the website -- something I think is compelling for our community. We've had a huge amount of positive feedback so far and a large number of contributions.
Gavin: What kind of a challenge was it encouraging people to submit items to the site?
Tori: People are busy, and we get that. Working several jobs ourselves, and then filling in our free time with skiing and watching low-pressure storm systems while building a website in the middle of the night, we can totally relate that finding time to contribute content is difficult for anyone. I contacted a group ranging from professional athletes, amateur athletes, social-media gurus and just lovers of the outdoors during our initial planning and launching stages. The group included mostly close friends, which was a huge advantage because they saw it more as an opportunity to support a cool idea rather than a task.
Gavin: How does one become a contributor, and what does it take to create a successful post?
Casey: We just pushed our contribution abilities live a few weeks ago, so we're pretty pumped on it at the moment! To register, just click on the "contribute" button on the top right of the site. Then, you can make a simple profile and upload your stoke. You can also link to your own site and social-networking accounts to promote them. Once a post is submitted, it falls into our editorial queue for review and proofreading. We do our best to get all posts approved live within 24-48 hours. Our suggestion for creating a successful post is don't be afraid to show your passion, let people inside your head, what you were thinking, how you overcame your fears or why you do the things you do. Whether you have a sick trip report, some cool photography or an edit you've been working on all week, anything that comes from the soul is what the collective get stoked on.
Gavin: As a Utah-based website, how important was it to get items from the area online compared to overall experiences from around the country?
Tori: Collecting contributions from Utah came pretty naturally, as we've spent our life surrounded with a boatload of sick athletes and meeting people who work hard to play hard. We feel it's really important to highlight skiing and snowboarding, as it's an industry we're both so passionate about, as well as Utah being such a fantastic home base for anyone looking to get outside as often as possible. That said, we're really looking forward to expanding our reach nationally and internationally throughout the next few months. As seasons change, our content will naturally begin to shift further outside of the Wasatch and into the rest of the world.
Gavin: Both of you are contributors to the site, as well. What's been your personal favorite post?
Casey: I'm not sure if I can really nail down a specific post, as they've all been pretty amazing. The quality of contributions so far has been seriously stoke-inducing. If I had to highlight a few, I'd say Julian Carr's post about sending his meat off Air Jordan and Alex Quitiquit's highlining posts have certainly both made my palms sweat. Talk about overcoming fear!
Tori: Yeah, the experiences and photography that have been submitted so far is really drool-worthy. I loved reading about Annie Agle's piece on Ski-mountaineering in Switzerland, interviewing Dustin Schaad after his Red Bull Rampage comp and reading about people stoked from around the country.
Gavin: What's your overall goal for the website, and what do you hope to achieve with both it and the community who check it out?
Tori: It's really about connecting and inspiring others, everyone from professional athletes to the everyday Joe. We really want to build something for the outdoor and action-sport community that allows a more intimate way to share and expose their amazing content. Everyone is blogging, GoPro-ing and shooting pictures these days, and we want to offer a place for them to post it, share it, and act as a visual hub. Today, the online world has allowed people to connect and communicate with a variety of media tools and SpreadStoke.com has embraced this notion. Together, generating positive content, we want to expand our circle of friends from the chairlift and trails to the rest of the world.
Gavin: Are there any plans to expand the website beyond what you do now, or will you mainly focus on making what you have the best it can be?
Casey: We'd tell you, but then, we'd have to kill you. Just kidding! While we are thrilled with where the site currently is at this time, we are always plotting on how we can make it easier to use, post and share on a variety of social networks. We will certainly be optimizing social-sharing features throughout the year. We have an endless list of features, functions and merchandise to add to the site and will be rolling them out before spring.
Gavin: What can we expect from you both and Spread Stoke over the rest of the year?
Casey: We are in the planning phases of working with a few local companies to create some SpreadStoke.com shwag. We'll also be introducing new categories as we approach spring 2014 and the snow starts to melt. Personally, as two athletes and outdoor enthusiasts, we'll continue to be pushing each other while out on the mountains, on the dance floor and at life in general.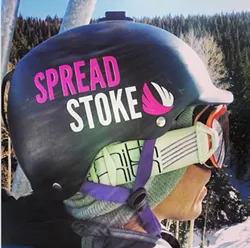 Gavin: Aside from the obvious, is there anything you'd like to promote or plug?
Tori: Follow us on Instagram, Twitter and Facebook. We'd also like to give a massive shout-out to our parents for inspiring us to follow our dreams, to our spouses for keeping us sane during long nights and to our friends for helping us build so much incredible content on SpreadStoke.com. The site has taken a tremendous amount of work, and it wouldn't be where it is today without the massive support we've received from everyone in our lives. We'd also like to give a shout-out to both Discrete Headwear and MtnRanks for being wicked-awesome local companies and offering us some industry guidance. Make sure you check them out and support them.



| | | | |
| --- | --- | --- | --- |
| Follow Gavin's Underground: | | | |