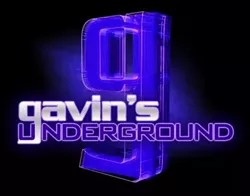 If you look at the CWMA ballot this year, you'll see our music scene is blossoming into its own entity, a movement many of us have been hoping would happen for years. --- As it continues to grow, local labels will continue to spring up and help musicians who have little money and no experience promoting their work, and transform them into must-hear artists. One of the labels making headway is Hel Audio, the creation of OK Ikumi founder Karl Jorgensen to put out his own works, which quickly developed into helping fellow synth-pop and electronic musicians release their works both online and on cassette tape.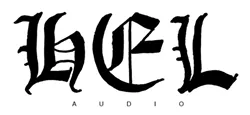 Today we chat with Jorgensen about his career with OK Ikumi, how the label got started and the bands he has on board today, as well as his thoughts on local music and a few other topics. (All photos courtesy of Hel Audio.)
Karl Jorgensen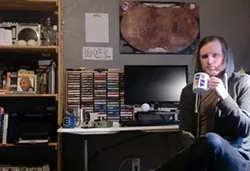 Gavin: Hey Karl, first off, tell us a little bit about yourself.
Karl: I'm 29. Born in northern California. Moved to Utah in 2002 (to Provo, but I've bounced around Provo, Orem and Salt Lake City a few times), and have been involved with various music projects since then. Played first OK Ikumi show in 2004. Started Hel Audio in 2012. I currently reside in Orem.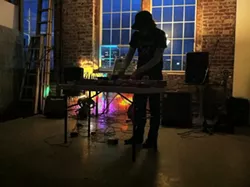 Gavin: What got you interested in music and what were some of your favorite musicians growing up?
Karl: I've been interested in music since before I can remember. I had a Casio keyboard at age 10, and I started playing guitar when I was 16 or so. Some of my older siblings were in bands when I was entering my teenage years, so that also helped get me into it. I mostly listened to pop punk growing up, so my favorite bands were No Use For A Name, Operation Ivy, Face To Face and Dance Hall Crashers. I got into synth-pop when I was 18, which lead me into bands like Kraftwerk and Aphex Twin and eventually into the musical world that I have remained in since.
Gavin: What made you decide to take a stab at making music and how was it for you breaking into the local music scene?
Karl: Well, I started making music in my high school years in Petaluma, Calif. I think my earliest songs were in the pop-punk world. There was usually a 4-track recorder or two in my house from my older siblings. I would play around with those occasionally, and once I discovered what overdubbing was it became very fun and something that I wanted to keep doing. When I moved to Provo, my sister Kari (The Boy Who Could Fly) and two older brothers were pretty established in the music scene there, so I had a lot of help breaking in.



Gavin: The project you're probably best known for is OK Ikumi. What was it like for you coming up with your own style of electronic music that didn't sound like anything else in town?
Karl: When I was starting playing shows as OK Ikumi, there were very few other local electronic acts (that I knew of), so I sounded unique pretty much by default. The local electronic musicians I did know were very influential to me, though. Chris Nielson, who goes by "Siak" today but went by "Mo_peds" then, helped a lot to shape my musical tastes, and Isaac Howard helped me learn digital recording software and audio editing.
Gavin: How did the idea come about to start up your own label, and where did the name come from?
Karl: The main reason I wanted to start a label is to help encourage and organize releases from the local electronic scene. I think it's been successful at that, but there's still a lot of room to grow. I spent a lot of time thinking about a suitable name. I wanted something short, three or four characters long, for design purposes. The name "Hel" was from a song title of mine from 2009. It seemed like a natural fit and worked very well with the aesthetic I had in mind, so that's what I ended up using.



Gavin: What made you decide to go with cassette releases along with digital formats for the catalog?
Karl: I wanted the label to focus on physical releases, and the cassette format is very cheap and flexible. I can produce the tapes as needed (and some costs can be shared between releases), so I can be more free to release weirder music without having to worry much about whether the release will sell. The label's first vinyl release is currently in production (Outside by OK Ikumi), and I'll probably do CD and DVD releases when the right projects come along.
Gavin: What was it like searching out artists to join the label, and who did you bring on board at the start?
Karl: I got the "inner circle" of RS2090, Mooninite and Ben Best on board from before the label started, and I talk to other locals at shows, but I really haven't had to do much searching. I have demos sent to me pretty regularly, and I have a good deal of artist contacts in and out of Utah just from making music for so long.



Gavin: Aside from their own works, many of the artists on the label combine efforts and do split or dual releases. How is it for you both participating in this and watching the work come from the label?
Karl: All of the releases have been collaborative to some degree, but seeing the split releases like RS2090/Mooninite and Moonlets/Ben Q Best become reality is a great feeling. It's cool to be a part of that and I'm happy the label is helping to bring creative works like that into the world.
Gavin: Since forming the label, it's become one of the few successful labels in the past five years to sustain and produce albums without collapsing in its first year. How is it for you gauging that success?
Karl: The label has had a good start that I'm happy with, but I think we need to raise our profile within Utah. Most of our sales come from outside Utah currently, which I don't think is necessarily bad, but since most of the releases are from local artists, it would be nice to see more local support.



Gavin: Do you have any plans to expand the label or the roster beyond what it is now, or are you mainly sticking to what's worked so far?
Karl: Yes, the label roster will definitely expand. I'm hoping to release a lot more music of this year, and that will mean releases from new artists both local and outside Utah.
Gavin: Going local, what are your thoughts on the Utah music scene, both good and bad?
Karl: Honestly, I'm a bit of a hermit, so I don't feel very capable of commenting on the music scene at large. From my perspective, it seems to be very inclusive (regarding musical styles), which is a good thing.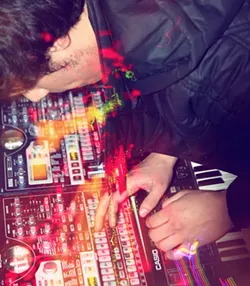 Gavin: Is there anything you believe could be done to make it more prominent?
Karl: There's always room for improvement. I think one thing that is very important to the health and progression of a music scene is having shows in nontraditional music venues. Places like houses and artspaces offer low-pressure environments where new projects can develop and musical experiments are more welcome. These have been harder to come by in Utah recently, and they don't tend to last long when they appear.
Gavin: Not including your own and the label's artists, who are your favorite acts in the scene right now?
Karl: My favorite act local act that isn't affiliated with Hel (yet) is probably Jordan Swain. He recently moved away, but I saw him perform a couple times before he left and was very impressed. K+ and High Counsel I think are headed in the right direction. And Vistaas (who I only know via Soundcloud) have some great material.



Gavin: What do you think of the rise of sites like Bandcamp and bands essentially marketing themselves?
Karl: Bandcamp has been great for the music world at large. They really simplified selling music online for all independent artists and labels, and it's only improved for the five or so years I've used it. Hopefully, they can keep it up in the future (and resist being bought by a less benevolent company), but currently they're doing a great job.
Gavin: What can we expect from both yourself and Hel Audio over the rest of the year?
Karl: For the label, I'm hoping to increase the frequency of releases quite a bit this year. Releases of local interest in the first half of 2014 will probably be Mooninite's Soda album and my OK Ikumi vinyl. I'm also working on compiling a compilation of Utah electronic music. For OK Ikumi, other than the upcoming vinyl release, I'll be doing some soundtrack work for a documentary series about a game called Mighty No. 9. Also, I've started a new collaborative project with Jordan "JP" Haynie that I'm excited about.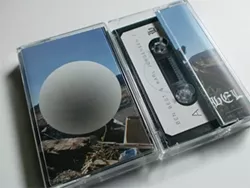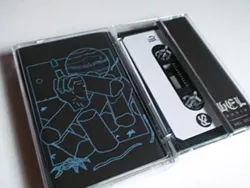 | | | | |
| --- | --- | --- | --- |
| Follow Gavin's Underground: | | | |