Say what you will for urban development, there's an argument to be made that much of the Salt Lake Valley is warehouses and storage. --- Don't believe me? Pop up Google Maps for a second and look at everything west of Redwood Road from North Temple to about 2500 South, I'll wait. ...All that space in this city spread out, many of which have gone empty due to businesses relocating and finding new digs outside of Utah, leaving empty properties going to waste for expensive prices no one can afford on their own.

All the better reason to pool your resources and form a collective as a group of entrepreneurs. In the past two years we've seen collectives and artistic resource centers pop up across the county, like The Project located in downtown SLC. Housing a recording studio, a printing company, a clothing maker and a non-profit under one roof, the collective of rising artists have turned what once was an ordinary garage space going to waste into a space for the creative community to develop and grow in. Today we chat with one of the co-founders, Evan Moore of Elm Productions, about the space and the work they're doing there. (All pictures courtesy of The Project.)
Evan Moore
Gavin: Hey Evan! First thing, tell us a little bit about yourself.
Evan: My name is Evan Moore, I was born in Texas and grew up in the Dallas/Fort Worth area and moved to Salt Lake City when I was 14. I started skiing and did that competitively for 5 years before getting seriously involved in music.
Gavin: What got you interested in music and what were some of your favorite acts growing up?
Evan: I've always loved music and find it hard to find music that I don't' like. What got me started producing was a series of events that was created from skiing. I would go ski with friends and we would film ourselves and make edits to put online. I always got really into editing the footage where it really flowed to the beat of the music I was using. When I had an injury that put me out of commission for a season I got more involved in video editing which led to me doing music videos, event videos and weddings. Growing up I listened to every genre. Its hard for me to think of my favorite acts growing up but if I had to pick some distinct ones that definitely formed my taste in music they were Red Hot Chili Peppers, Blink 182, Dr. Dre, Weezer, Snoop Dogg, 3 Doors Down and DL Incognito.

Gavin: What was it that got you interested in producing and the behind-the-scenes part of recording?
Evan: I would freestyle rap with my friends and we did it enough we eventually wanted to record ourselves. It started as just doing it for fun first, but I watched YouTube video after YouTube video and slowly taught myself pro tools. I remember our first recording sessions were recorded on my shotgun microphone that I used on my camera and we mixed them on tiny little surround sound speakers from a home theatre system.
Gavin: What influenced you to start up your own studio, and what was it like forming Elm Productions?
Evan: There were a couple factors that influenced that. The first was the years of experience I had working a camera, making my ski edits and other side projects as well as a shed in my parents backyard that wasn't being used. One day my two friends and I just decided to start renovating the shed, and a couple weeks later the studio was born. Another thing that I think inspired me was working shows for V2. I became pretty close to Jeremy and the rest of the V2 crew doing things like stage set up and running a Huka Bar at some of their shows and that is what introduced me to another side of the music entertainment business.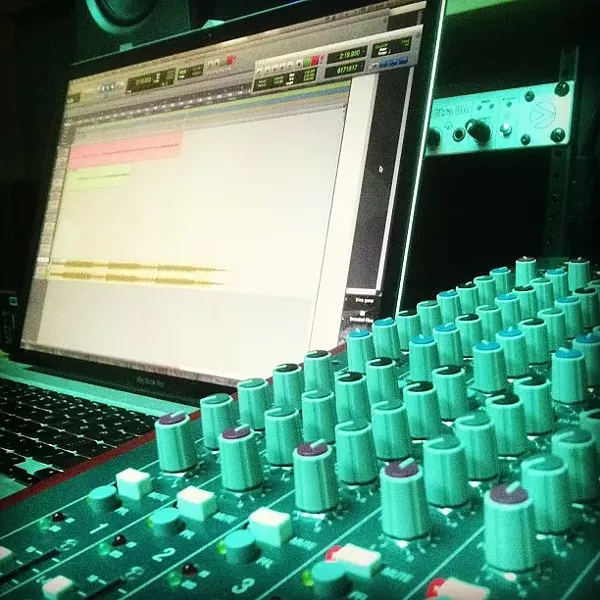 Gavin: You founded the studio in mid-2010, how has it been recording music and producing local albums over the past few years?
Evan: I remember when I first came onto the local hip hop scene. I didn't know who anyone was. I pretty much linked with the first people to cross my path and started working with them. As time progressed I moved to two different places and my rather nice home studio in my back yard became a closet studio at a duplex then a closet studio at an apartment and then we finally got The Project. There wasn't any work to be had early on, not in the studio anyway, so we through our first show with CunninLynguists and DL Incognito at In The Venue in December of 2010 to put ourselves on the map. I maxed out 2 credit cards to make that show happen and my friend sold his car.
Gavin: Over the years, how did you end up meeting and becoming friends with Inkwell, Positive SLC and Revolution United?
Evan: I don't know if I ever even formally met Jordon, but I definitely knew who he was when I first came on the scene in 2010. I saw his brand at a lot of shows and he was represented by a lot of local artists. It wasn't until I was actually looking for somebody to get a space with and split the bills till i approached Jordon. He just seemed like a guy that was about his business and since he had been in the scene since I had been, it seemed like he had some longevity and wouldn't go down easy if things got tough. He introduced me to his business partner David who co-owns Inkwell and runs his non-profit, Rev. United.

Gavin: What was it like for you working with them and forming partnerships?
Evan: Its been great working with Jordon and David. They're both really passionate about what they do and really hard workers. Starting off we pretty much had no choice but to just trust each other. We hadn't really ever worked together but I think our reputations helped ease everyone's minds and we just got after it.
Gavin: When did the idea come about to start up The Project, and how did you foresee it working?
Evan: Once I singed the lease on the warehouse and got David and Jordon involved with it, we wanted to choose a name that best represented what the space was. We wanted the building itself to have an identity. We also knew that we had extra space and other people would potentially be joining us, so we didn't want to call it Elm Headquarters or Positive Place or anything like that. The Project was a name thought up in a discussion between me, David, Jordon and a few other people. At first it was just a banner name to group everyone involved together, I didn't realize just how fitting the name would become with the immense amount of projects and escapades going on there on a daily basis.

Gavin: How did you come across the warehouse on 700 South and what made you decide to take the building?
Evan: My business partner at the time lived across the street from it in the Axis Apartments. We had looked everywhere for a place and just called about this one on a whim. I didn't think there was anyway possible we would be able to afford it but we did. After seeing the building i was in love and saw so much potential with it. We started by leasing roughly 7,000 square feet of office space and started renovating, building the recording studio, painting, etc. We also all lived at The Project for about the first six months to keep expenses down while we got off the ground.
Gavin: What was it like clearing the place out and transforming it to suit everyone's needs?
Evan: Luckily most of the layout was exactly what we needed and the remodeling that was done was just painting and then putting in windows, soundproofing, etc into the recording studio.

Gavin: You opened the place up in March 2013, what was the initial response like from the community?
Evan: I think the community response was awesome. It seemed like there was an abundance of people ready to get involved and help us build. There are a few other places in Salt Lake City doing things similar to us but I like to think that The Project is truly unique. I try to involve myself personally with everyone renting and working at The Project and I think that really helps us in working as one, even if people aren't working directly together.
Gavin: What was it like for all of you setting up shop while also maintaining the space for the community to use?
Evan: For the past year we have had a lot of people come and go at The Project which has led to the place changing constantly. We also had expanded from our original 7,000 square feet to about 15,000 square feet when we opened our venue but we have since consolidated our resources back into the original 7,000 square foot space. As we approach the end of our first year it seems like we have smoothed out all our kinks and are becoming a well oiled machine. We've expanded from the original 3 companies to now having nine different companies working in the space.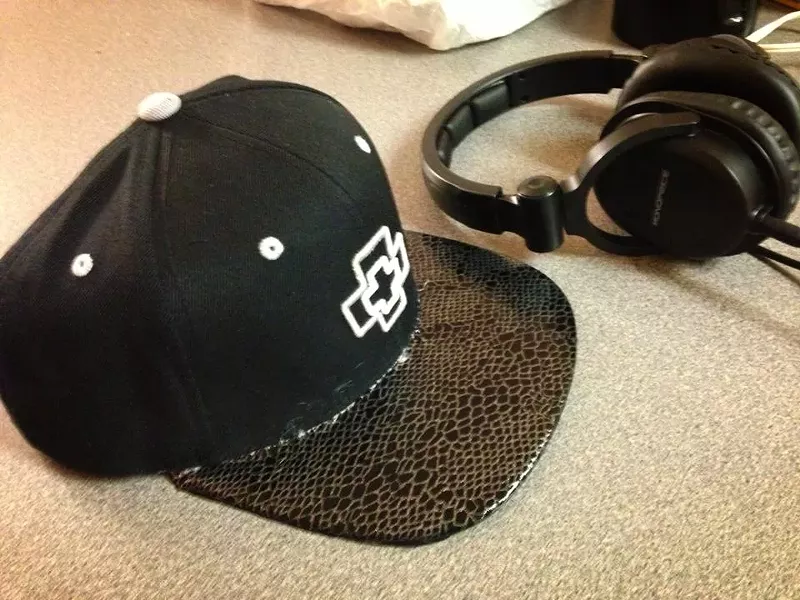 Gavin: I read elsewhere that you all try to help each other out in your own projects. How is it for you having each other around as a resource trying to achieve everyone's goals?
Evan: It's nice to have virtually every creative medium that you could possibly need just an arms reach away. The cool thing is that nobody is required to work with anyone, it's purely a resource that's available. Although I have joked about starting "Project Bucks" for us to use our own currency in the office.
Gavin: How is it for you to make the building a major resource for small community events and shows where some of these would have no home?
Evan: Its awesome to be involved with the local community. I firmly believe that what we do would not be possible without the support of our community and our local music scene.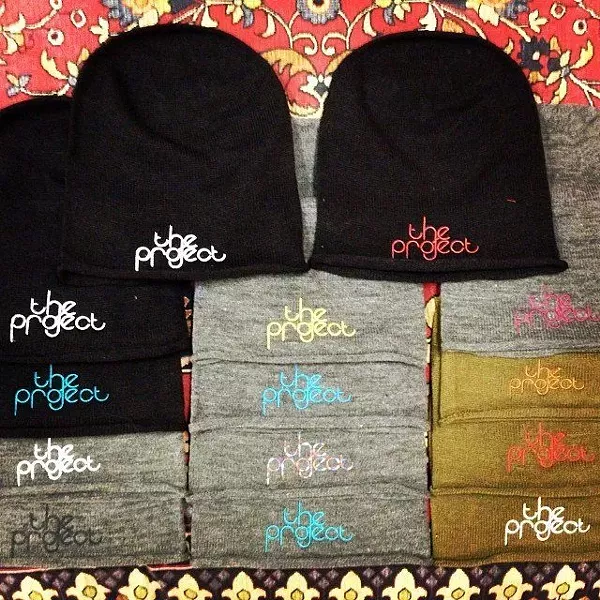 Gavin: Given the building has such a massive space, how much could you add onto the building and hope to add in the future?
Evan: I've already started looking for a building that we can buy for a bigger and better Project. I don't have any money to buy a building but I didn't think we would be able to afford the warehouse we're in now so I don't let it stop me.
Gavin: We're starting to see more spaces like this form and grow, the SLC Arts Hub and Sugar Space are two good examples. What kind of benefits do regular artists and musicians get from having an artistic hotspot available to them?
Evan: I think it helps the city develop a unique voice or sound that we can be known for. We're basically giving people a hang out spot that will always have something going on involving the local music & art's scene. And when you look at every other region that has or is beginning to spawn new artists it usually has something to do with a platform that is created for artists and musicians to be seen.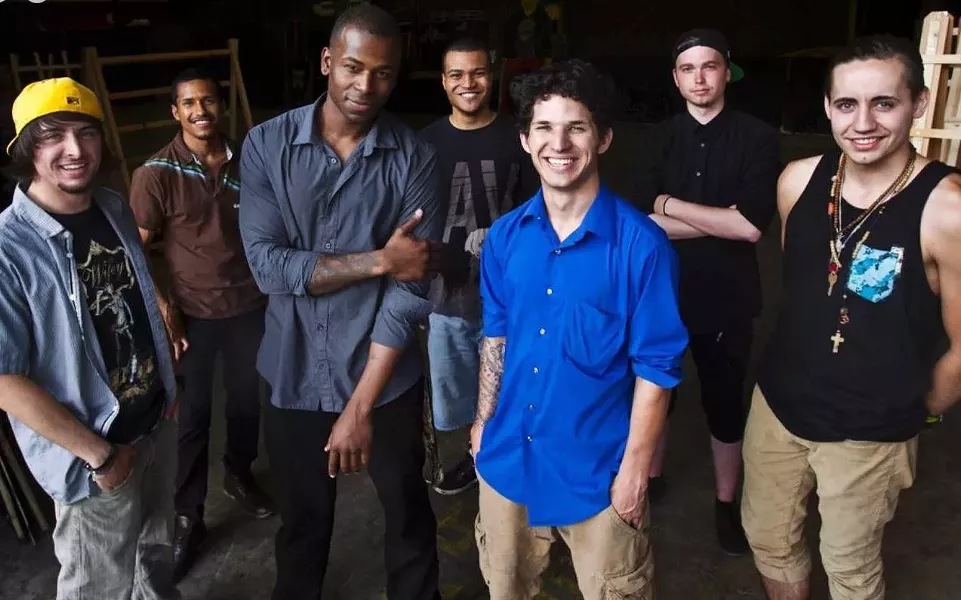 Gavin: Do you have any immediate plans to expand The Project or are you holding steady for now?
Evan: We're always looking for new opportunities that will strengthen us, but right now we're holding steady. We have at least one more year in the space we're in now that will probably turn into an even longer lease. I'll keep looking for a permanent spot for us to buy and let things fall into place.
Gavin: For those who want to utilize the space, how can they get in touch and plan with all of you?
Evan: Go to our website and fill out a contact form. It also has links to our Facebook, Twitter and Instagram, as well as our address and phone number.

Gavin: What can we expect from yourself and The Project over the rest of the year?
Evan: We have a lot of plans that have yet to unfold. Expect our production team to get more on point and be the go to place for any needs an artist might have. Recording, Videos, Photography, Graphic Design, Web… We do it all! We are also going to open a retail space as well as re-open a venue when the time is right.
Gavin: Aside from the obvious, is there anything you'd like to promote or plug?
Evan: If you need any type of audio, video, photo or graphic service then contact us! We will not let you down and we work with your budget! Aside from that, I would just like to thank everyone that has supported us and continues to support us because without them none of this would be possible.
| | | | |
| --- | --- | --- | --- |
| Follow Gavin's Underground: | | | |