Hello to all you respiratory-worrying, mask-wearing, filter-replacing, transit-taking, Governor-shunning, can't-get-this-shit-out-of-my-lungs enthusiasts! --- If you're like me, and 50/50 chances are we're the same sex, you're hacking up this yellow or orange flem from your throat every morning because that's apparently the color you get when you mix refinery smoke with SUV exhaust and let it bake in your lungs for a day. I'm not kidding when I say those of you with leftover Breaking Bad costumes from Halloween, please donate those hazmat masks you're not using to City Weekly's main office, so myself and everyone else here can continue to breathe before we're forced to start stealing oxygen tanks from the elderly. In lieu of a 337 update, here's some random art from the streets of SLC.
Before we hit events, please remember all bands, this is the last chance to sign up for the Utah Arts Festival as possible performers. Put in your application today, not tomorrow, not in three days, now!!! Applications end on February 1.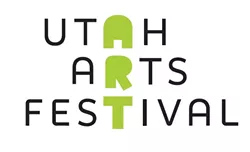 Tomorrow over at Brewvies, the Geek Show Podcast will present their next movie night, of sorts. Rather than two films, they'll be presenting "Saturday Morning Shows," which will feature an array of morning programming from the '60s to the '90s that used to air on Saturday mornings cartoon blocks. Some younger kids may not remember this, but every broadcast network used to have three hours of puppet shows and cartoon blocks, and most every conceivable movie or TV show that clicked was made into one of these. They'll kick off at 5 p.m. for four hours of shows, serving cereal (no milk) and encouraging everyone to come in pajamas. Hope to see you when they play The Real Ghostbusters.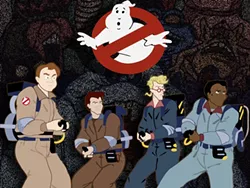 On Monday, the Salt City Slam returns to Weller Book Works where poets will compete for points to earn their way onto this year's SLC Slam team and compete in national matchups later this year. For sure you'll be seeing Ashley Elizabeth Heuser, Gray Brian Thomas, Carey N. McComas, Cody Winger and Benjamin Barker, as well as special guest performer Cecily Schuler. This is totally free to attend and often are way better to watch with a small audience rather than trying to cram in a theater, go check it out. The slam begins at 8 p.m.
On January 31, The Leo will present "All Choked Up" as part of their After Hours program. If you didn't gether from the opening paragraph and that extra weight in your chest recently, the air sucks outside! This is an opportunity for you come come chat with local reporters, scientists and the community members who join you to find out what's going on what exactly you can do to make some kind of a difference! The and the unexpected solutions that just might make a real difference. The event starts at 6 p.m. and is totally free, but you need to RSVP at this link.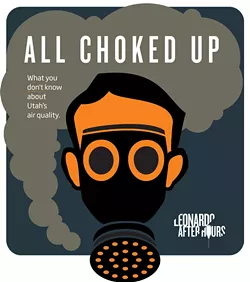 On February 1, Bar Deluxe will host the second annual Va Va Voom. If you missed out last year, you're in for a treat as they present an entire night of burlesque, aerial performances, fan and pole dancing, all set to the music of local bands Crook & The Bluff and Judd Hardy. If you're a fan of any of those performances, this is a must-attend event.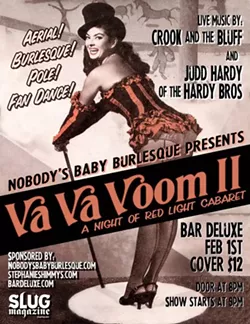 And then finally most of the following week are concerts, but I wanted to draw your attention this one specific series that's been happening at the Main Library. Comic Book Movie Panel is an evening of discussion about, as you might suspect, films revolving around comic book culture. Big Shiny Robot and City Weekly's own Bryan Young joins a panel with Jeff Vice of MSN Movies, Dave Landa of Dr. Volts and Greg Gage of Black Cat Comics to discuss the merits and pitfalls of every film. Monday, Feb. 3, they'll be chatting up The Rocketeer, the 1991 art-deco Billy Campbell film that was supposed to be the next greatest thing in cinema. The event is totally free, and I believe they include audience participation.
As for the blog over the next few weeks, we'll have a recap of a Bar Deluxe show, check in with a local fashion designer, look at the latest Ririe-Woodbury showcase, chat with a comedy duo, explore the next SLAC show and look at a local artist in Provo. At least that's the plan, as always, we'll see what happens.
| | | | |
| --- | --- | --- | --- |
| Follow Gavin's Underground: | | | |