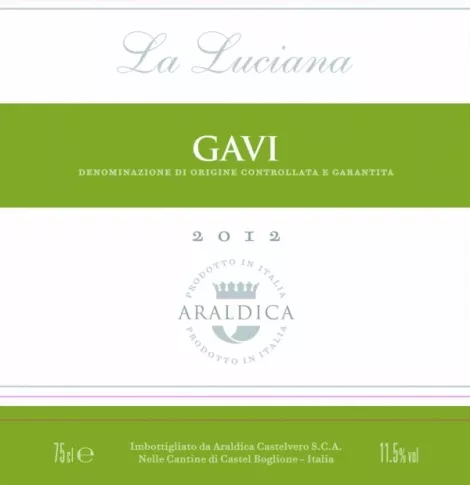 Are you looking to think a bit out of the box for Valentine's Day? Well, Italy is all about amore, right? ---
A favorite Italian white wine of mine is Gavi, considered Italy's premier dry white wine. It's named for the Italian town in Piedmont at the center of its production zone, and made with the Cortese grape.
Gavi is typically a tart, light-bodied, acidic wine with fresh lime aromas that goes especially well with fish, seafood and vegetable dishes, including romantic Valentine's Day oysters on the half-shell.
A couple examples of good Gavi include Araldica Gavi La Luciana ($12.99) and Principessa Gavi ($13.99).
The former, Araldica, has typical Gavi lemon and lime aromas and flavors of green fruit and citrus. It's a snappy, unoaked wine that is terrific with fish and seafood, and exceptional with basil pesto.
Another favorite Gavi - available at many Italian restaurants - is Principessa. This wine is a bit less tart than the Araldica, with pretty pear flavors and hints of lime.
I'd certainly consider these economical Italian wines for lovers to sip on Valentine's Day.