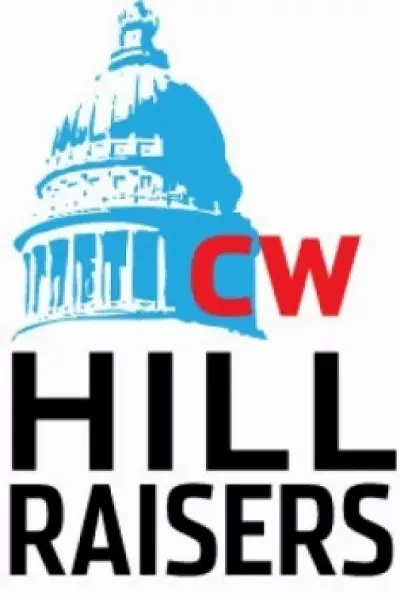 A State Senate committee that a week ago seemed poised to kill a bill that would allow Utah to adopt more stringent clean air laws than those mandated by the federal government narrowly approved the bill Tuesday.---
Senate Bill 164, put forth by Sen. Gene Davis, D-Salt Lake City, pushed through the Senate Natural Resources, Agriculture, and Environment Committee with a 3-2 vote.
Davis said that after the bill stalled in the committee last week, he attempted to broker a compromise with the state's industrial polluters, which had protested the bill. Failing to find middle ground, Davis put the bill forward anyway, hoping that it would "stand on its own merits."
"The committee decided after the testimony it got today to at least give it a breath of air on the floor," Davis told City Weekly after the vote.
The bill will now go before the entire senate, where it will need to garner 15 votes to receive a public hearing before the House of Representatives.
The path for the bill from here is steep. Marshaling the bill through the committee proved more difficult than some clean-air advocates had hoped. And it's hard for some to imagine the Senate possesses the will to enact a law opposed by industries like petroleum refineries, mining and manufacturing, all of which oppose it.
But the bill is praised by clean-air advocates who say state law, written as it is to prohibit the state from imposing any laws stricter than those mandated by the Environmental Protection Agency unless a series of strict criteria is meant, is unnecessarily stifling.
"We want to be part of the solution, but it feels like every time we try to participate in the solution, the door gets slammed in our face," said Ingred Griffee, a member of the group Moms for Clean Air, responding to a question from Sen. Ralph Okerlund, R-Monroe, who noted that people are a larger part of the state's air quagmire than industry. "I would argue that the people are ready to step up, industry has certainly stepped up in a lot of ways, and now it's time for the legislature to step up."
Davis' bill will track closely with House Bill 121, which has been sought by Rep. Rebecca Edwards, R-North Salt Lake. Davis says Edwards' bill will most likely be more palatable to industry. Both bills aim to allow Utah to deal with its mired air in a manner that would be unhinged from federal standards.
But while Davis' bill stops there, saying simply that Utah can adopt stricter laws, Edwards' bill states that stricter laws can only be adopted if the regulations "will provide added protections to public health and the environment."
As the law currently stands, the state could enact laws stricter than those required by the feds, but industry representatives say this has only been done once. Clean-air activists and Davis say the threshold for meeting this requirement creates a "chilling effect."
"It's still chilling because you can't bring anything forward," he said. "Because the burden of proof is so high on that."
Proponents of Davis' bill tried to soothe the committee's concerns that, if passed, the bill would prompt the state's Division of Air Quality to begin enacting progressive air-quality measures. Even with the law, one public speaker noted, the board is anchored by industrial interests.
With swift and aggressive action on air quality unlikely, advocates of the bill say that merely allowing lawmakers and citizens to contemplate stricter measures would be beneficial. "This bill would do so much to begin the discussion about having cleaner air in Utah," Davis said. "It allows ideas to come to the table that aren't being heard right now."
Sen. Jim Dabakis, D-Salt Lake City, echoed Davis' sentiments, and noted that with all of the talk about wresting control from the federal government in other areas, the state shouldn't balk when it comes to clean air.
"I just see this as empowering the state of Utah as having the flexibility to control our air standards in a way we don't have now," he said.
Along with Dabakis, the bill moved forward with support from Sen. Peter Knudson, R-Brigham City, and Okerlund. Okerlund, though, told Davis he shouldn't count on his support when the bill goes to the Senate floor for a vote. Sen. Allen Christensen, R-North Ogden, and Sen. Scott Jenkins, R-Plain City, voted against the bill.
Davis said repealing current law is an important step in taking meaningful action on improving the state's air, and he urged those supportive of the bill to contact their legislators. The law, he said, gives "everybody a real convenient way not to address any issues and that's the reason I wanted to repeal that."
To read SB 164, click here
To read HB 121, click here
To contact Sen. Davis, click here
To find your representative using your home address, click here
For more State Legislature coverage visit cityweekly.net and follow @ColbyFrazierLP and @EricSPeterson on Twitter