Headed full speed into February, we hit the halfway point decorated in paper hearts for the holiday and getting some sweet tunes over the weekend. --- We start with Mightysoul Ledesma, a lo-fi hip-hop performer out of SLC who dropped his debut album a few weeks ago. Not much is known beyond the person he's crafted online as a soul-loving emcee who a passion for real cool beats that you can get your slow groove to, and his debut album, OldSoul, is a mighty fine effort right out of the gate. You can snag a copy for $5 off his Bandcamp page.
Next up, just in time for Valentine's Day, is the latest release from For All The Girls. This is a project by the one and only Drew Danburry, who originally released a self-titled album under this same moniker two years ago, filled with tracks dedicated to women he adored in one way or another. Now he's back with a brand-new album, expanding on that idea five times over. 70 Love Songs is literally a 70-track album with Danburry performing with a who's who of the Utah music scene. We're talking Desert Noises, The North Valley, L'anarchiste, Atheist, Seve vs. Evan, Mideau, Polytype, Chaz Prymek, John Allred, The Awful Truth, Mooninite, Color Animal, Book on Tape Worm, Michael Gross & the Statuettes and McKay Stevens—just for starters! This isn't just a collection of love songs, this is a tome of interesting and highly talented individuals contributing to a single project, and it's insane that Danburry managed to pull them all together. 70 songs for $7 ... this is a must-own. You can download it now on his Bandcamp page, or get a physical copy at the release show next week at Muse Music Cafe.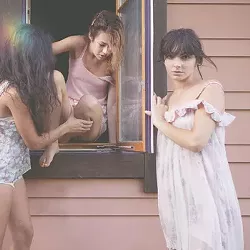 Switching to punk rock, we have the latest from Orem band Moneypenny. These guys have been around for a while in various incarnations. It's likely you've seen them at a show at The Complex or In the Venue as an opening act for major touring bands, but probably forgot about them once the headliners hit the stage. Such is the tragedy of many local bands. But fuck that noise! The band have had minor releases in the past, but it looks like they've washed that away from memory as they've taken on a brand-new persona and website, which happened around the time they joined Wisemove Records. You can snag their self-titled full-length that came out a few weeks ago for $9.99 on iTunes or $8.99 on Amazon.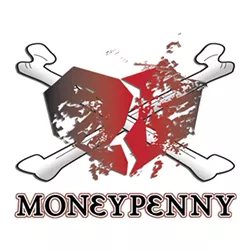 Making our way into regular ol' rock & roll, we've got the debut album from The Glorious Bastards. This is a group you may have mistaken as the band playing while the two biggest guys in the room try to beat the tar out of each other with broken Bud Light bottles. But joking aside, they're pretty damned good at what they do, putting together a rock/blues mix that you can dance to—or fight to, if needed. The band's debut album, Animal, is available on Bandcamp for a pay-what-you-want price tag.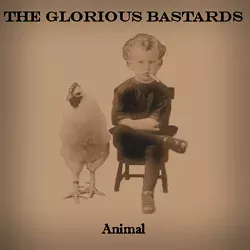 Getting to the release shows, tonight you'll see the latest from Provo indie rockers VanLadyLove. The four-piece group (seen above, courtesy of Facebook) have been together for more than two years, becoming staples of the community as everything from an awesome opening group to a sellout closer and releasing a couple of EPs along the way. The most recent release that wasn't a live album or remixes was While the World Sleeps—which came out in September 2012—and their music video for "Neverland," which made its way around social-media circles in fall 2013. The group have been hard at work putting together this brand-new EP called Love Matter, and from the samples they've given the public, it's a lot louder and energetic than their previous outings. You can get a copy of it tonight at Velour before it goes on sale Tuesday, as VanLadyLove play their official release show with Cameron The Public, Toy Bombs and Oceanear. It's just $8, and the show kicks off at 8 p.m.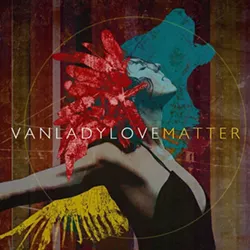 And while we're in Provo, tomorrow night at Velour will be the listening party for the new Issac Russell album. Russell was a rising star for a few years under the title RuRu, until he scored a deal with Columbia and started performing under his real name. In 2010, he put out a self-titled EP and has posted some recording sessions online, but aside from being a touring musician with Joshua James for the past couple years, he's been very quiet since 2011. Rumors of his new album, Mother/Father, started in late 2013, and now we're getting a taste of it tomorrow night as he'll play the album for whoever is lucky enough to grab a ticket. There will also be live performances from Colby Stead and The National Parks.
Love music, head out, buy local.