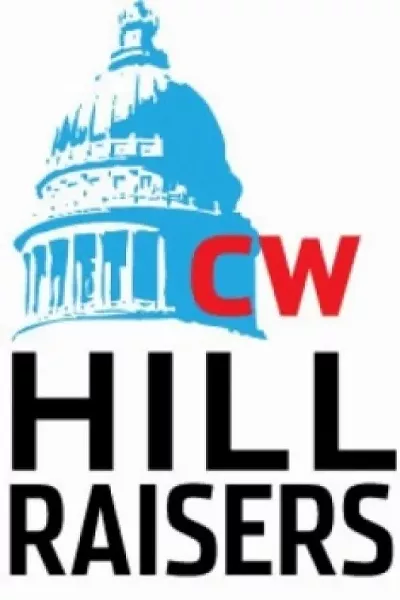 Acting as if there was no other choice, Utah representatives moved a bill forward Wednesday that aims to put a digital device in the hands of every schoolchild in the state. If the bill and its $200 million price tag ends up being approved, state officials say it would be the largest single-year expenditure in state history.---
Concerns of privacy, effectiveness, and where to come up with the money played second-hand roles in the discussion, which ended with lawmakers' near unanimous support of House Bill 131, the Public Education Modernization Act.
In urging his colleagues to press forward with the bill, Rep. Francis Gibson, R-Mapleton, told the House Education Committee that a big push toward technology is the most prudent way forward to ensure Utahns aren't pushed out the back end of the technological wave.
"Technology is upon us, representative," Gibson told a skeptical colleague. "We have to move forward. We have to be more competitive."
Though sponsored by Gibson, the bill is partly the work of Rep. Becky Lockhart, R-Provo, who in her final year as a legislator, has set her target on going big on education.
Lockhart, the speaker of the house, is widely thought to be hatching a campaign to challenge Gov. Gary Herbert for his perch in 2016. Lockhart has said that the bill has nothing to do with her possible future political aspirations, and is by no means meant as a swipe at Herbert and his own education budget.
If implemented correctly, proponents of the bill say it would be nothing less than the messiah of public education, giving a shot in the arm to graduation rates, proficiency rates, while reducing dropout rates. Teachers would be able to grade digital papers with ease, students could collaborate with other students and receive quick feedback from teachers and peers.
But for all of the praise, Gibson did face some tough questions from lawmakers, some of whom noted they would support moving the bill out of committee, but didn't guarantee support down the road.
As a retired high school teacher, Rep. Carol Spackman Moss, D-Salt Lake City, expressed concerns about how digital devices would help students in classes like English and history, where students already interact with one another "face-to-face."
"Students already do that," Moss said. "They already talk, they already collaborate. … I don't know how this would improve that."
Mark Towner, a science teacher at Hunter High School, who uses technology in his classroom at a one device per every child ratio, mirroring the bill's aim, attempted to soothe Moss' concerns. But Towner, who said when his students are having trouble with a concept, they can instant message him and he wheels to their aid in his chair, ended up telling the lawmaker that devices help teachers grade papers more efficiently.
"The handwriting's atrocious anyway," Towner said of his students, noting that using more technology helps children learn typing skills.
"That's what they want," Towner said of young people's desires for greater technology. "So let's give it to them."
Gibson told the committee, of which he is the chairman, that newer teachers have been trained on technology, they use technology in their private lives, but after parking their cars in school parking lots, they're asked to step through school doors and "drive an old car."
It is with teachers and how they implement the initiative that would determine its success. The bill proposes that teachers receive 40 hours of training to learn how to implement the digital programs. Thomas Greaves, CEO of Project Red, which conducted a nationwide study on education technology and student achievement, told the committee that success with the initiative is "highly likely," but not without good teachers.
"Don't put an electric saddle on a horse and expect that it will transform the pony express," he said. "There is absolutely no way that this can be done without absolutely outstanding teachers."
The spending package would be a boon for technology firms who build devices, develop software and train teachers to use it.
Some technology representatives were present at the hearing. Moss noted their presence and told Gibson these people were "salivating" and "whetting their lips" to snag a contract.
Gibson assured Moss that his bill was not a gift to any one vendor. If passed, a committee would be formed to assist state education officials in implementing the program and seeking proposals from vendors.
Gibson even compared the bidding process to plop a digital device in the hands of every schoolchild to that of the I-15 CORE project, which saw multiple contractors band together to win bids. He did not mention the corruption allegations that dogged the I-15 construction project, resulting in the Utah Department of Transportation quietly paying one bidder a $13 million settlement after it was passed over for a bidder who contributed handsomely to Gov. Gary Herbert's re-election campaign.
In a report that is forthcoming, a state education task force pegged the costs of a one-to-one roll out of technology just for grades five through 12 would hit $750 million, with ongoing expenses at more than $290 million per year.
Gibson said the $150 million to $200 million his bill currently requests would need to be committed for years to come. And because the money wouldn't come from a new tax, it would have to be dug up someplace else.
Rep. Patrice Arent, D-Salt Lake City, said she wanted to make sure social security and retirement funds for teachers weren't raided to cover the bill's costs. "I just want to make sure we're protecting everything that needs to be protected," she said.
Some committee members worried that no proposals have been put forward to cover the costs of the initiative. Gibson, acknowledging a fiscal fight is on the horizon, urged his colleagues to have faith that any concerns about money will be worked out down the road. "This is going to be a matter of asking ourselves, 'Where do we want to prioritize our funds? Where do we want to go,'" he said. "What I'm asking you today is to say this is where we want to go."
Gayle Ruzicka, president of the conservative Utah Eagle Forum, didn't explicitly state support or opposition to the bill, but she urged lawmakers to enter into the realm of total digital immersion with caution. Once teachers are through showing children how to read on a hand held computer, Ruzicka said she hopes children are "handed a book."
"I think the women in this room, the mothers in this room, understand the need to put that book in the hand and turn the pages," she said.
But in a video clip Gibson used to close the meeting, several children told lawmakers what they "remember" about the past. "I remember when you had hot spots. … I remember putting film in a camera. … I remember paying cash. … I remember when you had to buy your music at the store. … I remember asking for directions. ... What was once normal is now history. ..."
"It's a bold decision," Gibson said. "We have to move forward."
The committee voted 13-1, with Rep. Jim Nielson, R-Bountiful, casting the lone dissenting vote. The bill will go before the entire house for a debate.
To read HB131, click here. To contact Rep. Gibson, click here. To find your representative using your address, click here. For more coverage of the legislature visit CityWeekly.net and follow @ColbyFrazierLP and @EricSPeterson on Twitter.