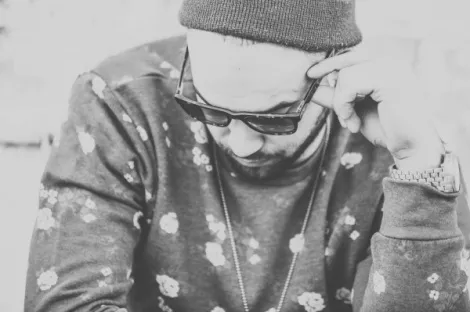 On Friday night, some outstanding local acts will light up the stage at Velour, and two of them are releasing brand-new music videos this week: funk/soul artist Mimi Knowles, who won Velour's Winter Battle of the Bands in December, and indie-rock/jazz/hip-hop band The Vibrant Sound. Also in the lineup is rap outfit Better Taste Bureau, who is a contender at Saturday's CWMA rap showcase.---
"A Little Bit Of"
Knowles' (seen above, courtesy of Facebook) video is for his new single "A Little Bit Of," which all attendees of this show will receive for free before it's officially released. The video is also Knowles' entry in a contest to open for R&B legends Boyz II Men at The Complex on March 13; he's competing with other local and locally founded acts including Beyond 5, Bryan Frates and Infrared. You can cast your vote for the video of your choice at Gigg.com.
Shot at The Wall in Provo, the music video for "A Little Bit Of" is essentially a mini rom-com with a street performance by Knowles, a dance party and an adorable meet-cute.
"I wrote ["A Little Bit Of"] in less than 10 minutes, it was just a fun song! So I wanted to make a fun video," Knowles says. A little piece of trivia:
The dented gold Civic that Knowles' date grosses out on is actually his own car.
---
"Gravity (Gotta Fly)"
The Vibrant Sound's music video for their single "Gravity (Gotta Fly)"—which can be purchased on iTunes and their website and will be on the band's upcoming album—was made by Jake Kongaika and Create Out Loud with footage from the band's tours in the United States, Canada and Europe, including a performance at Velour. Band member McKay Stevens says the video "was such a fun video to do. It is such a blessing to tour the world with your best friends."
Mimi Knowles
w/Better Taste Bureau, The Vibrant Sound
Velour
135 N. University Ave.
Friday, Feb. 28, 8 p.m.
$8
Twitter: @vonstonehocker