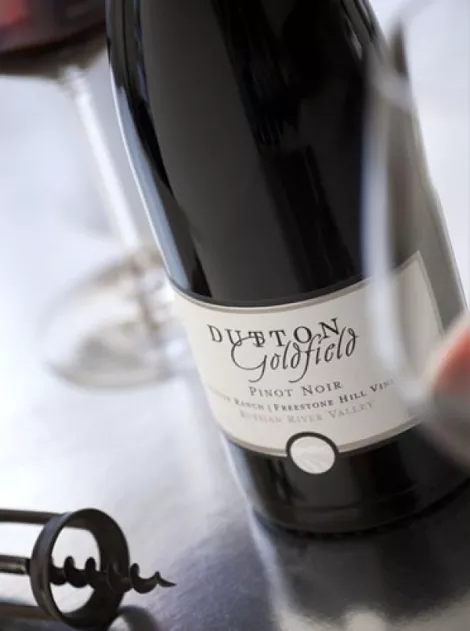 On Saturday, March 22nd, the Lodge Bistro at Snowbird Resort will host a very special wine pairing dinner featuring the wines of Dutton-Goldfield and winemaker/owner Dan Goldfield. --- 
Goldfield has a special connection to Utah. He studied chemistry at the University of Utah, lived in the Avenues, and has a special affection for skiing at Alta and Snowbird. "We try to spend some time at Goldminer's Lodge every year," said Dan. 
The evening will begin at 6:30 PM with a reception and appetizers: fresh Pacific oysters and butternut squash crostini paired with Dutton-Goldfield Chardonnay, 2012 Dutton Ranch.
Dinner begins at 7:00 and the courses and pairings are as follows:
First: Seared sea scallop with fennel-onion risotto + D-G Chardonnay 2010, Rued Vineyard
Second: Herbed lamb "lollipop" with white bean puree + D-G Pinot Noir 2012, Dutton Ranch
Third: Coffee & ancho chile-braised beef short rib with creamy white grits + D-G Pinot Noir 2009, Fox Den Vineyard
Fourth: Poached pear and frangipane tart with sweetened whipped cream and Pinot syrup + D-G Riesling 2011, "Sticky Finish"
The cost for the Dutton-Goldfield wine dinner is $120.00 per person for dinner and wine pairings, or $70 for dinner only, tax and gratuity not included. 
Seating is limited. For reservations, call 801-933-3042.