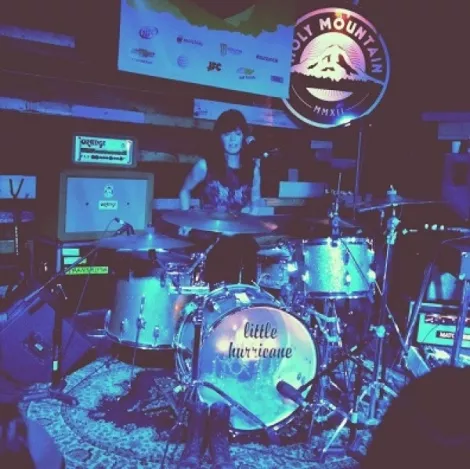 My feet hurt, oh boy, do they hurt. But all the great music and interesting stuff I've seen since hitting SXSW for the first time are worth the blisters. This is the first installment of a series of journal-style blogs I'll be doing to recap my days here in sunny Austin. Today's blog is a combination of Day 1 (Tuesday) and Day 2 (Wednesday), since I didn't have Internet until yesterday morning!---
I was pretty burned out from traveling all day on Tuesday to actually catch much music the evening I arrived. But I did check out 6th Avenue (the busiest, most bustling part of SXSW) and snap a few photos, and was very happy to see Polytype's performance at The Iron Bear (read the review). Here are some shots I took on the way to The Iron Bear, and a couple from the show.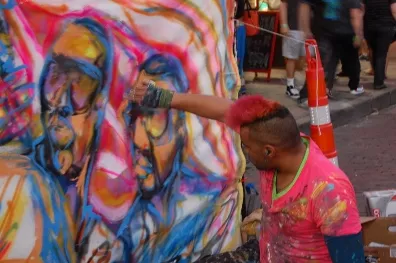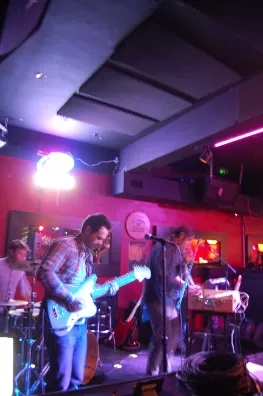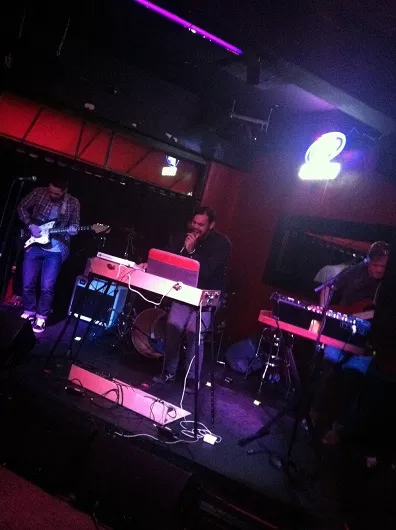 Wednesday started bright and early, with a noon performance by one of my favorite bands, Ha Ha Tonka, at a Mexican restaurant called EL Mercado. It was a hell of a long walk (I've learned why everyone recommends bikes to get around at SXSW), but I got to see the Colorado River and the bat-filled Congress Avenue Bridge.
After the show, I grabbed a burrito from a food truck across the street called Torchy's Tacos. The food truck thing is huge in Austin, and there are lots of big lots in which about four truck owners can all rent a space to park and sell food. While munching on my burrito, I got a close-up look at the insane birds (they look like a cross between a crow and a starling) that are everywhere here, constantly squawking and mooching food.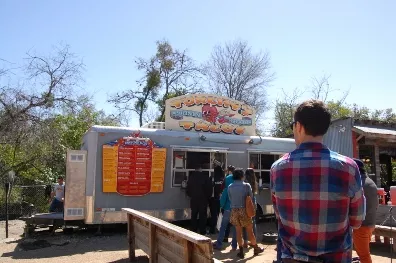 The noises the birds make are hard to describe. A big male bird that had his eye on my burrito would first make a static-y sound (kind of like a record skipping), then a sharp "rarrrrrk!" They sound like cartoons, and cuss each other out when they get together in groups. Even if you haven't seen The Birds, walking past a treeful of these jerk birds when they're all arguing with one another would probably still give you the creeps.
Next, I had an interview with local band Desert Noises, about their new album and SXSW, at a sweet hybrid beer bar and coffee shop called Wright Bros. Brew & Brew (I'll be posting that interview soon). Here's some random street art I saw on my way there.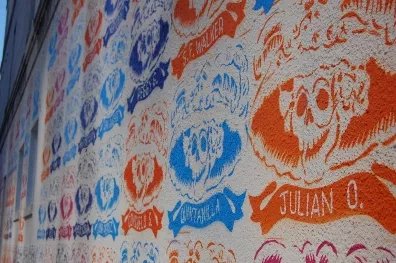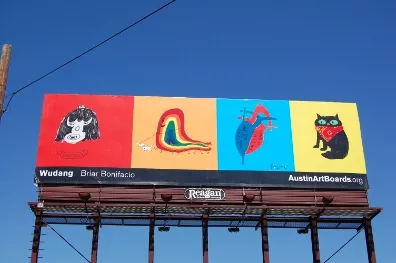 After refueling with some delicious shoyu ramen from a cute place I found called Daruma, it was time for some more tunes. I was really glad I caught a show by San Diego blues-rock duo Little Hurricane. I've interviewed these guys before and am familiar with their music, but seeing them live is a whole 'nother story. The drummer is amazingly talented, and the guitarist plays awesome slide guitar with a homemade slide made out of a wine bottle.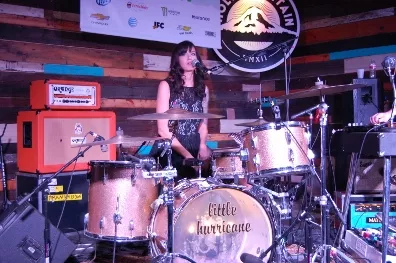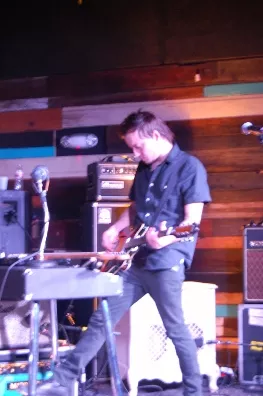 I tried to catch Lucinda Williams but couldn't find the show (blegh), so I wandered around a bit (I found a steampunk lounge called Metal & Lace—cool!) and ended up at the Arts & Crafts party at the Swan Dive instead. There, I saw a band I'd never heard of before (but I'm sure glad I know about them now), called The Darcys. They play an interesting brand of synth-heavy pop that's kind of gloomy but still easy to dance to. And then I caught the beginning of Timber Timbre's set, but was wiped out at that point, so I headed back to the hotel.
And I'm glad I did left when I did. Later that night, on Red River Street—one of the streets I'd been walking up and down that night—there was a horrible hit & run accident involving an incredibly careless drunk driver. Two people were killed, and 23 more people were injured. My heart hurts for everyone who was affected, and I'm glad that justice is being served to the guy responsible.
More music is in the forecast tonight, from Desert Noises and another local band, Mideau, as well as Wye Oak and a lot more. Stay tuned for tomorrow's blog, and don't forget to follow me on Twitter (@vonstonehocker) for more updates.