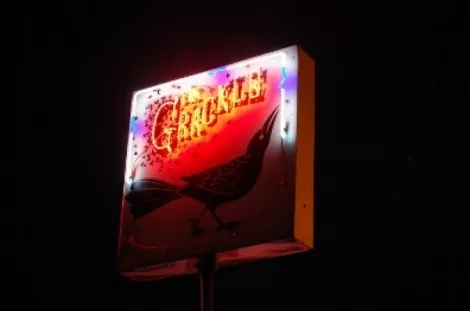 Thursday (Day 3) was another jam-packed day at SXSW, with some great hang-out time with a local band and tons of awesome music on 6th Street. And I even discovered the proper term for the cartoon birds. ---
Fueled by some delicious kimchee fries in my belly, I headed to Easy Tiger to catch a show by Provo band Desert Noises. It was a total party, with lots of happy drunk people dancing and persuading more timid folks to join in. Check out a review of the show here.
After the show, I headed east along 6th Street toward Whisler's as the sun set to interview another Provo band, Mideau, and catch their performance. Here are some photos I took on 6th, as well as a couple from Mideau's show.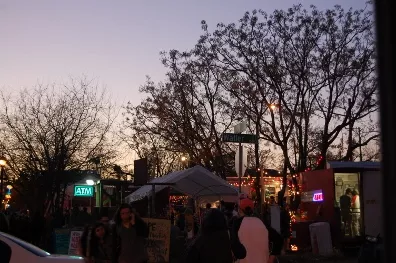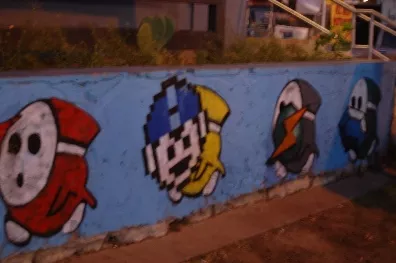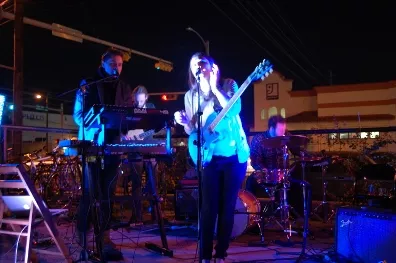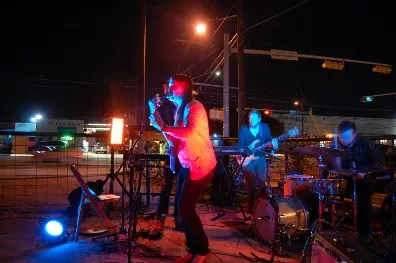 Next, I headed west to Palm Door on Sixth to catch one of my very favorite people, Ana Tijoux. The incredibly talented Chilean emcee put on a show that had the building packed to the gills.
And then just because, I walked across the street to catch Ha Ha Tonka one more time. They're one of my favorite bands, and I had to take the crazy SXSW opportunity to watch them twice in only a couple days.
Today, I have interviews with more locals, Polytype and Max Pain & the Groovies, and then tonight I'll be hopping as many shows as my feet will allow, so stay tuned.
P.S. I learned the crazy birds I've been jokingly calling mockingjays are actually called "grackles," and a better name for them doesn't exist.
Twitter: @vonstonehocker