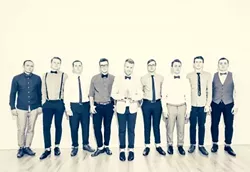 Kick back for a second, kids, we're going to be looking over a dozen albums from various genres that have come out this month, along with some release shows for you to peep on Saturday. --- First up, musician and producer Joe Greathouse has returned with the latest from
VCR5
, his 8-bit cyberpunk band that's been around for roughly 11 years. The last time we saw a release from him was back in 2010 when he did a split with 1H86335 on ExUmbrella Records. Aside from a DVD in 2012, we're not entirely sure what he's been up to since then, until he dropped this awesome brand-new EP in our laps under the title
Radical
. You can snag it from his
Bandcamp
for a mere $5.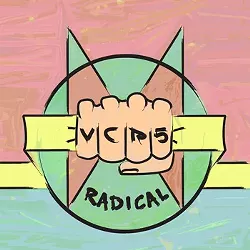 Moving onto rock, earlier this month we got a quiet release from Tiger Fang. The five-piece metal group out of SLC have been doing well as a mid-card and headlining band around the valley for nearly six years, but as far as releases go, there hasn't been a thing. If you wanted to hear the group in all their glory, you had to find a show. All that changed last week when SLC/Seattle label Sound vs. Silence released the band's debut album, Endangered. In fact, their album came out with Breaux's release show earlier this month, but so little promotion went behind it, it slipped by a lot of people. Currently, neither the band nor SvS are offering the album online, and it isn't available in any local shops. You'll need to hunt them down to snag a copy until they finish their online shop.
Staying with metal, SLC band Nine Worlds have got a new record floating around. The five-piece group is made up of some of SLC's heaviest hitters, including Kory Quist, Alex Johnson, Josh Hardesty, Donny Miller and Andrew Baez. The last time we heard from the group, they put out a five-track EP titled Kill Yourself With Kindness on Escapegoat Records in 2010. Now, they've got a cool self-titled 7-inch that's made its way onto Bandcamp, a good four track vinyl that you can snag for whatever you'd like to pay.
Going up one number and a few dozen decibels, Ten Plagues are one heavy, heavy metal band from SLC. Another five-piece that's been kicking around for more than three years, the group have done a lot of shows but haven't recorded much over the years. This three-track EP titled Singles is exactly what it says, their three songs prior to their most recent single called "Exhume," which was released a few days later. You can grab this EP for whatever you'd like to pay on Bandcamp.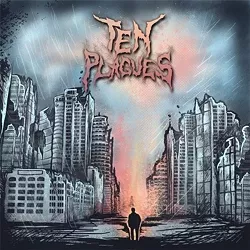 Switching to more acoustic tastes, Drew Danburry is knocking it out of the park lately with his Rolodex of talented friends. This month he just put out a compilation called Reliving the 90's, made up of musicians playing (what else) hits from the '90s. The lineup includes local talent like JP Haynie, Seve vs. Evan, Adding Machines, Katie Brandeburg, The Conversationalists and more. It sounds lovely for what is essentially a cover compilation, and you can grab it for whatever you'd like to pay on Bandcamp.
We'll bump it up to folk music and talk about the latest album from Wandering Woods, a four-piece band out of Provo who loves blues and campfire rock. The group have been together since late 2012, enjoying much support from folk fans. Their 2013 debut album, Sorry About the Mess, did pretty good online, but Wandering Woods haven't quite cleared the bar into well-known performers just yet. Hopefully that changes for them with the release of their sophomore album, Safety Second, which sounds far cleaner than the first record and a little more catchy. There's also much more emphasis on the band and less on the up-close and personal music. You can get the album for $7 on Bandcamp.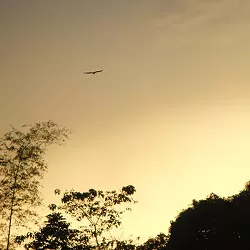 Moving on to electronica, Abyss has a new album out. The unnamed DJ/producer falls into that category of artists who are always pumping out new material. Some of it's good, some of it's OK, some of it makes you wonder what the fuck they were thinking, but inevitably it all turns out pretty good and keep them in the public eye. For a change of pace, Abyss just released an album of unused material called Unreleased, which, as the name suggests, is material that didn't make it out before, but now you can get it in what appears to be bout of musical spring cleaning. You can get it from their Bandcamp page for just $7.99.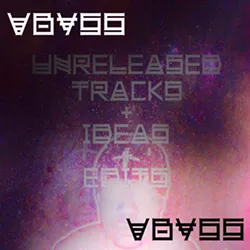 While we're on electronica, another set of albums on the way come to us from Through The Eyes Of An Inventor. This solo project from musician Ethan Aguilar first caught our attention in 2012 with his debut album, Our Haven. Since then, he's been rolling the albums out every six to eight months. On Saturday, he's going to double down with the release of two albums, titled Paradise and Void. If they sound anything like the single "Tag Haven," which came out earlier this week, these should be impressive. There aren't any details on the price yet, so just keep your eyes on his Bandcamp page.
The last of the albums without shows we'll discuss is Desert Noises, who have been kicking musical ass on the indie circuit as of late with their frequent tours, and of course getting exposure being signed to SQE last year. In fact, the last time we got any non-touring news on the band was from their late 2012 EP titled I Won't See You. They've been busy for most of 2013 crafting their latest full-length album called 27 Ways, which drops on Tuesday for iTunes and other outlets. Go get a copy next week and enjoy the another local group finding national success.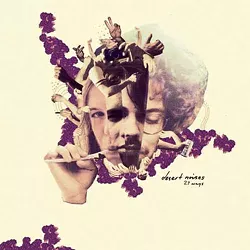 Moving onto release shows, tomorrow night we'll have two, and since we're already talking Provo music, let's check out We Are The Strike's album-release show at Velour. If you haven't seen this band play (seen above, courtesy of their Facebook), you're in for a hell of a show. They are a nine-piece pop/rock funk band complete with a horns section and an outstanding frontman. This is a band where YouTube doesn't really do them justice; you need to catch a live gig and experience a machine of their caliber in action. They've had a couple minor releases here and there, but they don't quite measure up to their new self-titled EP, which is a taste of the upcoming full-length album they'll be recording later this month, with the producers behind Daft Punk's latest album. You can catch them tomorrow night at Velour (where you can get a copy of the album, too), if you have a ticket. The show just sold out!
And then finally, up in SLC we'll see the release show for the debut album from Star-Off, a four-piece alternative band from American Fork. The band—Taylor Woodward, Brad Williams, Michael Bentz and Nathan Standage—have been together for more than two years, mainly working as an opening/mid-card band for touring headliners. This is one of those bands that you can see is on the verge of something good, but just needs some refinement. You can catch Star-Off tomorrow night at The Loading Dock as they release their full-length album Pocket Aces, playing along with The Departure, Red Yeti and Matthew Lanier. It's an all-ages shows for just $8, and the show starts at 7 p.m.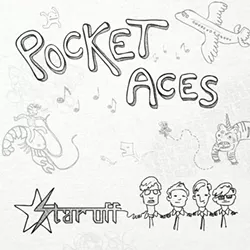 Love music, head out, buy local.