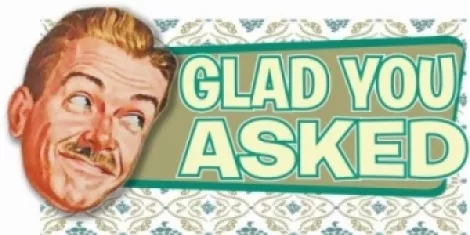 Dear GYA: After that massive Heartbleed bug was discovered, I spent all of yesterday changing all of my passwords—Google, Twitter, Facebook, Reddit, bank sites, porn sites, everything. But I can't remember any of them so now I'm locked out of the whole Internet. I don't know what to do with my time. Please help me. Is there anything I can do today that doesn't involve the Internet? —LostSoul567, West Jordan---
Wow, LostSoul567. That's rough. I appreciate you taking the time to scrawl this message on the back of a McDonald's receipt and hurl it at the City Weekly office. Is LostSoul567 your e-mail address? Or is it a name you made up after you became separated from all of your accounts? If so, why the 567? So many questions. But, you're in luck. There's plenty to do tonight that doesn't involve passwords or CAPTCHA.
The Salt Lake Bees will be taking on the Fresno Grizzlies tonight at Smith's Ballpark. The game starts at 6:30 and it's also Ugly Sweater Night. It'll be close to 70 degrees when the first pitch is thrown, so it might be a good idea to cut the sleeves off of one of your Christmas sweaters to make it extra ugly. Tickets run from $9 to $26.

Repertory Dance Theatre's spring modern-dance performance, Land, features four works that all relate to the local landscape and explores how the geological marking of time gives us perspective on the briefness of human life. Tonight's opening-night performance is at the Rose Wagner Center (138 W. 300 South) and starts at 7:30; tickets are $35 at the door.
Noted experimental-fiction author Robert Coover will be reading from his new apocalyptic novel, The Brunist Day of Wrath, at The Art Barn starting at 7 p.m. The event is free.
The public is invited to see Ballet West's dress rehearsal of The Rite of Spring tonight for a special Beer & Ballet event. The evening will feature beer from Epic Brewing, appetizers from The Annex restaurant, opportunities for mingling with fellow fans of ballet and beer, and, of course, a chance to watch the region's best ballet company in action. Tickets are $50 and the show starts at 7:30 p.m.
For a complete list of things to do tonight, click here.