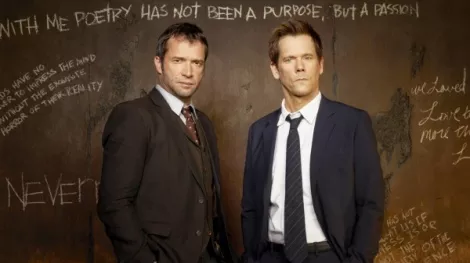 What's new on the tube tonight:
The Following (Fox) Season Finale: There are few series on TV with a higher weekly body count than The Following, but the one poor bastard who really wants to die, Ryan (Kevin Bacon), is going to be stuck doing this shit for at least another season. ---His nemesis Joe (James Purefoy) and his estranged/not-estranged/whatever love Claire (Natalie Zea, making quite a career of playing The Ex in everything), however, are likely destined for Dirtnap City.
Metal Hurlant Chronicles (Syfy) Season Finale: Why didn't they call it Heavy Metal, as the old fantasy comic series was titled in the U.S.? That's the least of this show's problems; Metal Hurlant Chronicles is a nonsensical clusterfuck that makes for a cool-looking promo (see below), but a throbbing migraine in execution. Also: No naked warrior women, the only reason anyone ever bought the comics in the first place.