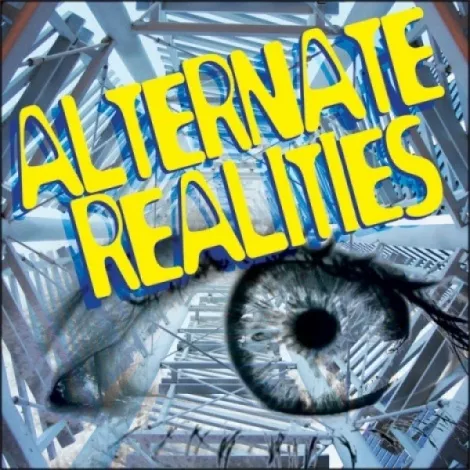 Vermont is set to become the first state to require labeling of genetically modified foods.---
Top of the Alty World
"'As Consumers, We Are Guinea Pigs': Vermont Set to Become First State to Require GMO Food Labeling"--Democracy Now!
The Atlantic takes a look at the year that climate change closed Everest.--The Atlantic
Big pharmaceutical companies team up with the U.S. Government to push for greater global profits in the World Trade Organization.--Truth-Out
Quartz offers an interactive guide to find out if your job will be replaced by robot labor.--Quartz
Top of Alty Utah
Sources say local prosecutors are close to issuing indictments against former Attorney Generals John Swallow and Mark Shurtleff.--Utah Policy
A program hiring the homeless to clean up around the shelter has already helped individuals transition to full-time employment.--Salt Lake City Weekly
The annual Queer Prom offers Utah's LGBT youth a place of safety and inclusion.--Salt Lake City Weekly
Democratic candidate for AG Charles Stormont talks about running the office like a law firm and not as a policy-making body.--Q Salt Lake
Rantosphere
While Utah County residents ask for cleaner air the Utah Municipal Power Association utility in Utah County is working behind the scenes to demand Utah's federal delegates fight against federal clean air standards.
"It didn't really matter, because UMPA , the execs and and the board, were taking measures into its own hands. They went to Washington DC, to meet with the Utah Congressional delegation. According to an UMPA exec (who spoke at a Provo Council Work Session last week) they presented a "united front" about what they wanted from their congressmen.
And guess what they wanted? For our elected officials in Washington to fight EPA Clean Air standards. So at the same time that our state legislators are trying to increase air quality standards, our power company reps are working to decrease them."--Utah Politico Hub
The Long View
Mother Jones looks at the case of a man set to be executed in Georgia because his alcoholic lawyer botched his case.
"When people recount their alcohol consumption after a night on the town, or even a serious bender, they usually think about it in terms of drinks. Very rarely do they calibrate their intake in quarts. So most of us don't have a good sense of just how much a quart of vodka is—a bit more than 21 shots, as it turns out. That's the amount of alcohol lawyer Andy Prince consumed every night during the death penalty trial of his client, Robert Wayne Holsey, a low-functioning man with a tortured past who now stands on the brink of execution in Georgia."--Mother Jones