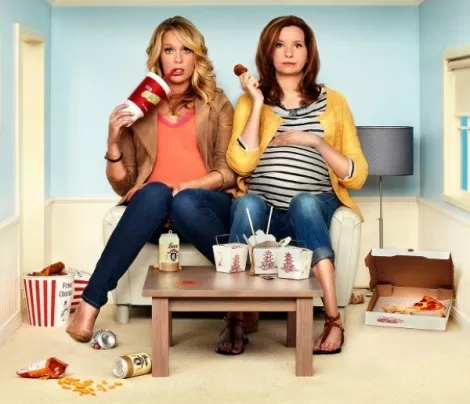 What's new on the tube tonight:
Playing House (USA) Series Debut: If you somehow recall Best Friends Forever, Jessica St. Clair and Lennon Parham's 2012 NBC comedy about two almost-uncomfortably-close girlfriends, know that Playing House is totally different. ---Then, St. Clair played a recent divorcee who moved in with her BFF (Parham) for support. This time, Parham plays a pregnant recent divorcee who moves in with her BFF (St. Clair) for support. Cut Parham and St. Clair some slack—no one saw the hilariously charming Best Friends Forever, and Playing House has the edge with better co-stars (like Keegan-Michael Key and Jane Kaczamerek) and the chance of living beyond six episodes. Say, maybe 10!

Fargo (FX) In the third episode of FX series Fargo, Malvo (Billy Bob Thornton) calls bullshit on Don's (Glenn Howerton) blackmail plan, and you come to Brewvies Cinema Pub (677 S. 200 West, 21+) at 8 pm to watch it for free on the movie screen, courtesy of City Weekly and True TV. Everybody—OK, probably not Don—wins.