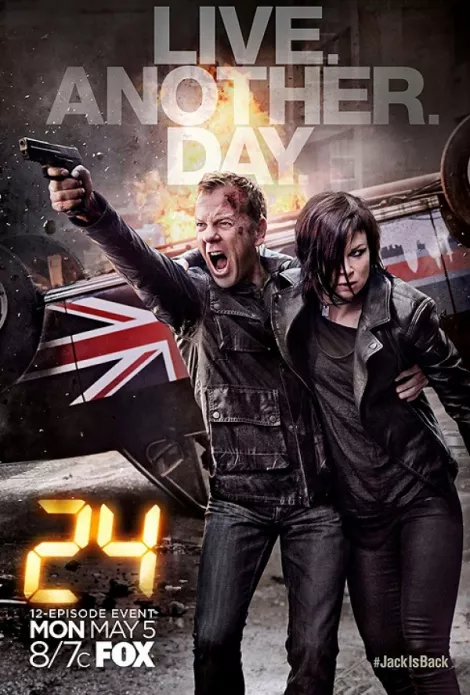 What's new on the tube tonight:
24: Live Another Day (Fox) Season Premiere: Other than trimming the length from two dozen episodes to 12 (it's not a season, it's an Event!) and setting aside any pretense of being a serious drama (this has won Emmys—Emmys!), 24: Live Another Day is yell-y, explode-y business as usual for Jack Bauer ---(Kiefer Sutherland, holding up better than expected) and keyboard-clacking sidekick Chloe (Mary Lynn Rajskub in Girl With the Dragon Tattoo drag). The "plot" this time around: Jack re-emerges to save the president (William Devane) from terrorists in London. Why can't the CIA handle it? There's no time to explain! Send the coordinates! With this new shorter, faster and, foremost, cheaper, format, expect Fox to bring back 24 every year until Kiefer looks like dad Donald in a flak jacket.
Louie (FX) Season Premiere: Sure, he took a year off—but now Louis C.K. is paying you back with two new episodes every Monday night for seven weeks, so get over it.