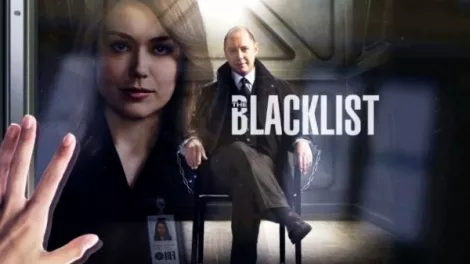 What's new on the tube tonight:
The Blacklist (NBC) Season Finale: NBC's lone non-karaoke hit of the 2013-14 season closes Season 1 tonight, promising to "answer questions" and "blow minds," if not "address the wig." ---Yes, The Blacklist really is as good as the hype indicates—catch up, already.
The Writers' Room (Sundance) Sons of Anarchy creator/writer Kurt Sutter and show star/wife Katey Sagal drop in on newly-unemployed Community player Jim Rash to discuss how Sutter comes up with the shit that goes down on SOA. Hint: It's not a wig!