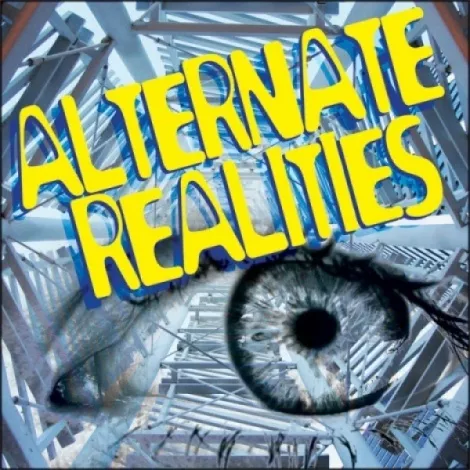 The Islamic State of Syria and Iraq militants rule through strict sharia law, but they also have a very sophisticated bureaucracy for governing that includes welfare programs and even a consumer protection office.---
Top of the Alty World
"The Islamic State of Iraq and Syria Has a Consumer Protection Office"--The Atlantic
Iowa's highest court has tossed the controversial charges against a man for the criminal transmission of HIV.--ProPublica
Advocates worry border security measures are destroying Arizona's desert wilderness areas.--High Country News
The U.S. Supreme Court will hear a case to determine when Facebook threats become criminal threats.--The Verge
Top of Alty Utah
Lawmakers told the DABC during a committee that if they don't fix their rule regarding single-event permits—that have recently threatened Snowbird's Oktoberfest celebration—than the Legislature may change the rule for them next session.--Salt Lake City Weekly
A lawsuit was filed to thwart publishing deal between the Deseret News and The Salt Lake Tribune.--Salt Lake City Weekly
A state lawmaker wants to draw a clear line for him and his colleagues on the hill between public and private work.--Utah Policy
Rantosphere
Blogger Jesse Harris talks about the decision to leave the Wasatch Front because of the effect of pollution on his family that includes to children with autism and developmental delays.
"Salt Lake County ranks as one of the 10% dirtiest counties in the country. Copper, lead, and arsenic, all of which our boys test high for, have releases in the millions or tens of millions of pounds per year range. Most kids may just hack a bit and get better when the inversion clears, but our boys can't get that crud out of their system easily at all. Since toxic levels of these metals can cause symptoms of autism, we're left with little choice but to try to limit their exposure."--Utah Politico Hub
The Long View
The Salt Lake City Weekly Summer Guide features summer reading recommendations from local Utah politicians, here's some picks from Rep. Jason Chaffetz, R-Utah and Lieutenant Governor Spencer Cox.
Rep. Jason Chaffetz, R-Utah
Mud, Sweat & Tears by Bear Grylls
"I have enjoyed him on TV, so I thought I would take a chance to read about his upbringing, and I thoroughly enjoyed it. A quick, entertaining read."
Empire of the Summer Moon by S.C. Gwynne
"I enjoy history and this is one of the best about the brutal nature of some life on the plains in a century past. Not for the faint of heart. Beware."
Lt. Gov. Spencer Cox
Thomas Jefferson: The Art of Power, by Jon Meacham
"I first went to Monticello when I was 8 years old and fell in love with Thomas Jefferson. This is one of the best biographies to explain a complicated and sometimes contradictory founding father."
Born to Run by Christopher McDougall
"I started running three years ago, and after reading this book I realized I was doing it wrong. Fascinating and informative book on the power of exercise."