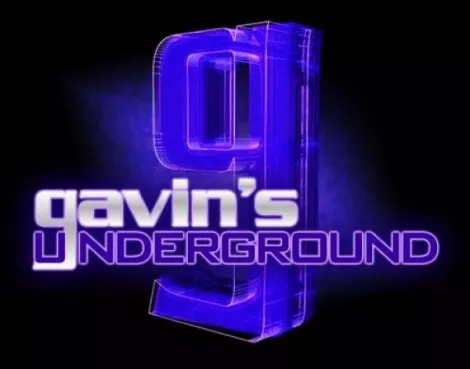 One of the more recent names to really make waves in the standup scene, both for topics and brash humor, has been Nicholas Smith. —- Armed with vulgar thoughts and no filter, Smith will self-deprecate his life to the fullest extent, aiming to both gross out the crowd while getting uncontrollable laughs in the process. His routine has helped him rise through the underground circuit as a name to watch and an all-around awesome guy to be around. Today we chat with Smith about his standup career, thoughts on local comedy, the process he uses to make material and a few other topics. (All photos courtesy of Smith.)
Nicholas Smith

Gavin: Hey Nicholas, first off, tell us a little bit about yourself.
Nicholas: I am a big, fat man with a love of all things metal and dorky. A lifetime resident of Utah County. Never finished college. I like indoor activities that keep me away from the baleful stare of the hated yellow sun, it's gaze like the judgment of a million bitter nuns pointing with a million admonitory fingers. I have an ungrateful, elderly tabby cat, and two Olde English bulldogs that I use as adorable pillows, and it's comforting and fun until their digestive systems spark into life, and great gouts of gaseous evil is released from their pink butts, and my nostrils are seared. I am a caregiver during the day and an aspiring comedian sometimes at night, when I can get away and tell jokes at rooms full of strangers and fellow comics alike. I love it and crave it and desire it always, stand up comedy. It is my mistress, my wife, my tormentor.

Gavin: What first got you interested in stand-up comedy, and who were some of your favorite comedians growing up?
Nicholas: I blame my mother for this. She got me interested in stand-up by introducing me to Bill Cosby: Himself, when I was in grade school. I loved it. Still love it. Got me hooked. My mom enjoyed comedy in all it's various forms. I remember watching a lot of Nick At Nite with her growing up, getting exposed to a lot of her favorite comedic performers like Abbot & Costello, Laurel & Hardy, Dick Van Dyke, Carol Burnett, Red Skelton, the Smother's Brothers, Mary Tyler Moore, Don Knotts, Flip Wilson, Robin Williams, the list goes on and on. And once we got cable service into the home, I started seeking it out on my own and discovered An Evening At the Improv on A&E. I remember also enjoying the work of Brian Reagan, Sinbad, Richard Jeni, Jerry Seinfeld and I'm sure there were others.
Gavin: What officially brought on the decision for you to attempt it as a career?
Nicholas: While I enjoyed comedy, it was never something I wanted to do growing up, even though I had a lot of extended family members that urged me to pursue it because they thought I was really funny. Away from friends and family, I only used humor as a defense mechanism because I was the weird, fat kid and was relentlessly picked on and ridiculed. I learned that by tearing myself to pieces verbally and making the other kids laugh about it, ensured, for the most part, that I would be left alone about my weight. A tactic I did not employ until high school, unfortunately. When I hit junior high, I had decided I wanted to play bass in a metal band or maybe draw comic books. I got a bass during my junior year of high school for Christmas and my parents signed me up for lessons. My last band project crashed and burned in early 2008 and I was burned out on it. I'd spent a lot of resources on gear, equipment, CD pressings, gas, etc, with nothing to show for it. Life went on and I increasingly got more and more depressed and lost. Caregiving is exhausting and stressful and without music to pour myself into, I didn't have an outlet or escape.



Nicholas: After a dear friend of mine opted to shuffle off this mortal coil in 2009 I realized I was headed in the same direction and that I needed to find a way to express myself creatively and let off some steam, find some direction. So, I opted for comedy. For the first time in my life it actually appealed to me. I realized it would allow me a certain kind of freedom that being in a band could not. It would just be me, a pen and a pad of paper. No band drama, working around schedules, trying to recruit people who were not only a good musician, but also tolerable to be around for long periods of time. Thanks to YouTube, I had rediscovered stand-up a few years earlier and so I really delved into researching the craft and exposing myself to as much comedy as possible. By 2012 things had changed for the better for me, and I had a lot more help at home caring for my ailing mother, so I was able to do my first open mic at the Trolley Square Wiseguys. I survived my first attempt, even enjoyed it, and I have had an insatiable lust for performing stand-up ever since. Also, the only job experience I have centers around call centers and customer support and that is soul draining. The thought of having a life time career in a cubicle farm causes me to weep burning pitch from my eyes and pass blood clots from my bowels.

Gavin: How was it for you breaking into the local lineups and getting gigs?

Nicholas: It started slow. I wasn't aware of any other venues besides Wiseguys to do open mic and it was kind of a pain in the ass trying to round up people to go with me so I could have three minutes, so I hit it up once a month. May, June and my final time, July of 2012, when I apparently went a teeny tiny bit too far over the line with some material and I got asked, after a long stream of shouted profanity, not to return. At least for a while. Thus began what I like to melodramatically call, The Great Exile. In desperation, I started doing open mics at The Muse Music Cafe in Provo. One of my buddy's did a lot of gigs there with his bands and the Muse had Wednesday night open mics, so I inquired. I got 8 minutes and even though I had to be clean, I could be as dark and bleak as I wanted to be. The women who own the place were incredibly supportive. I bombed several times. Then, suddenly, in February of 2013, a lovely friend of mine saw The Jokers Gone Wild guys do a show at The Fifth in Bountiful. Afterward, she enthusiastically approached them, being full of booze and good will, and told them that she had a friend who was trying desperately to break into comedy and that they should put me on the next show. Apparently she was a really persuasive because Marcus Whisler gave into her demands and put me on the show slated for April. I was put on with Mike M, Josh Gret, Jason Harvey, Josh Whittier, Marcus Whisler and Jon Clark. I was the opener and I got 10 minutes. They had no idea who I was or if I was any good and they were rather apprehensive about it all, which is very understandable. Of course they recounted all this to me after the show and said they were relieved when I didn't suck. By the next month I had been friended via Facebook by Melissa Merlot and invited out to do open mic at The Complex on Tuesdays and Ben Fuller added me to the Utah Stand-up Network Facebook group. It's been uphill ever since, thanks to a dear friend who just wanted to help me land my first gig because she thought I was funny. I made $35 that night. Thanks, Heather!




Gavin: When you first started out, what were some of the lessons you learned about performing?

Nicholas: Commit to your material, makes it easier to sell to the audience. Try not to wander all over the stage, it's distracting. Talk clearly into the microphone. Don't rush through your material and allow pauses for the audience to laugh, if you're lucky enough to get laughs. Don't try and talk over the mirth. Don't ask the audience how they are doing if you're not the first person to perform. When you get the light, really do sincerely wrap it up and get the hell off of the stage. Always be on time and it never hurts to be a little early.

Gavin: What's it like for you personally coming up with material and decided what works and doesn't?

Nicholas: Currently, I pull a lot of my material from my life. I find it very cathartic. I usually get my inspiration either in the shower or on the toilet and I honestly don't know why. Sometimes when I'm driving around doing errands I'll have some sort of epiphany or idea that I think might be interesting to explore. It usually lives in my head for a few days and then I'll start writing it out in a moleskin. Usually there aren't any punchlines. Just writing to get the ideas out of my head. Then I'll take a sheet of paper with me to the open mic with bullet points on it and record myself on stage hashing it out. Then when I get a chance, I'll listen to the recording, take note of what did and did not work, and then I partially transcribe what I liked into Notepad, cutting out the dead wood. That gives me a chance to really read over it a few times, add in stuff I think will improve it, make it funnier, and then try that version out at the next open mic, rinse/repeat. I used to try and write out the entirety of a bit, with punchlines and all and try and memorize it, but I found that process too restrictive. I'm very spontaneous and trying to fight stage nerves and also remember three to five minutes of new, untested material lead to a lot time on stage stumbling through the bit, leaving out chunks of it and feeling like the biggest failure in local comedy.



Nicholas: It wasn't productive, and so I started to allow myself the freedom to create on stage, but using my paper with bullet points as a loose guide to keep me on track. It's a method that I have found to be very advantageous, so I'm going to keep doing that. I'm also happy to consider any constructive criticism that is presented to me from other comics. There have been nights when I thought the material was garbage and someone would be like, "No, it's a good start, but you should try the following," and I really appreciate that. I'm my own worst critic, I typically hate everything I write and so I have benefited from outside opinions when they've been offered. Also listening back to the recordings and hearing a bunch of people laugh at something I created will trump my negativity and I'll grudgingly keep something that I just automatically assumed was trash because it came out of me. I'm in an abusive relationship with myself. Help me. Do you have a hotline I can call?
Gavin: How is it for you interacting with other local comedians, both as friends and competitors?
Nicholas: I love it. I have so much fun hanging out with the local comedians. They have been so supportive of me and have reached out with open arms and pulled me into the fold. It's rather touching, really. I consider the majority of them to be friends or at the very least, amicable colleagues. I don't look at any of them as competitors, I look at them as allies. I try very hard to support the local shows by promoting them and attending as many as I am able to, usually alone, but sometimes I can get someone to go with me. I'm a fan and I sincerely enjoy seeing the shows and laughing along with everyone else in the audience.



Gavin: What has it been like for you coming up through the underground circuit into the somewhat independent comedy hubs and making a name for yourself?
Nicholas: Bewildering. I have really blown up this year (for me) and I don't know why, really. I don't think I'm anything special, I'm only two years in, and I have so much yet to learn. I have to admit, I really grew doing the Comedy Roadkill open mics at The Complex. It was a dark, dank room. Perfect for comedy. It was an arduous room to do in the beginning because I hardly knew anyone and as the night progressed, the audience, which was primarily other comics, got smaller and smaller as people went home. But it really helped me get over my stage fright and forced me to be really focused up there and commit to the bit(s) and try and get people's attention and hold it. I have really put in a lot of time and effort into comedy. I haven't allowed myself to get lazy or complacent. Listening back to old recordings, which make me cringe and writhe, like a 12-year-old during a screening of A Serbian Film, I can hear that I have made some definite improvement. But, there are comics out there right now who can blow me out of the water and do so on a regular basis, and that's good, because it keeps me hungry and focused and inspired. I really appreciate the fact that I've been put on a lot of shows lately. It's given me exposure and precious stage time I sorely need. There is only so far I can go on my own and without the support of my fellow comics, especially the established names who run shows, I wouldn't have progressed as far.
Gavin: A lot of your comedy seems to aim more to offend while getting a laugh, have you found it easier or harder to play bigger rooms in Utah with your set?
Nicholas: I write to amuse myself. It's one of the few things I'm really selfish about. Comedy is for me. I develop material that I find interesting or compelling on some level and if I find it works consistently, I'll continue to edit it and polish it. I don't write material with the intention of offending people. I think writing comedy for the strict purpose of offending people is a boring and lazy endeavor. I realize that I sometimes offend people and that they just aren't going to like what I do, and I'm fine with that. I'm not going to waste my time trying to cajole and appease audiences. It's pointless. Personally, I like to bring an audience along for the ride. See if they'll go on a weird, dark, and at times, filthy journey with me. It's a fun challenge, and I don't always succeed. For instance, my newer bit, Mean Spirited Porn, is me ranting about, primarily, how rough and cruel I find most contemporary straight hard core porn to be. Got a lot of positive feedback at open mics, from both men and women a like.
Nicholas: I decided to try it out at a comedy competition back in February at 5 Monkeys that Elias "Lefty" Caress hosted. I got booed and heckled. People were not on board with it at all. It pissed me off and I finished every second of my time to spite them. I continued to work on the piece, expanding it and finally this May, I performed the retooled version at the Sandy Station for the show Christopher Stephenson hosts, and it did very well. I did it again at the It's Always Funny In SLC Comedy Showcase at Keys On Main, which had 170 people in attendance and again, I was very successful. Turned out to be the best show I've ever had the opportunity to do and it was my first really big crowd. I expected to fail because that show had such a diverse group of comedians on it and I wasn't positive how the people in attendance were going to take my set. Glad they liked it. But I'm positive that material still would have bombed at that comedy competition, regardless of how refined and practiced it was. They weren't my crowd.
Gavin: Going local for a bit, what's your take on the stand-up scene, both good and bad?
Nicholas: It has really grown and spread in the two years I've been doing comedy. We have a lot of great talent out there and I am excited to see so many stages being made available for comedy. It seems like with the death of Comedy Roadkill at The Complex, a lot of new shows and open mics have popped up. It certainly was the impetus for me to try and get a show going down in Utah County. I am really looking forward to the SLC Comedy Carnivale that Andrew Jensen and Christopher Stephenson run. The bad? I don't know. Pointless rivalries and needless drama? Eh. It's there in every scene in every city. I've spoken with other comics and one of the things that get's brought up a lot is the fact that we'd like to see a new comedy club emerge. Shake things up a bit. Cause some competition. Hopefully the Sandy Station will expand it's number of comedy events that take place there. I guess we'll see what happens.
Gavin: Aside yourself, who are some of your favorites you like to check out around town?
Nicholas: Helluva lot of talent, I'll never be able to name them all, but I'll start with my favorite, Levi Rounds. I discovered him on YouTube when I was researching comedy. Have enjoyed him thoroughly ever since. There's also Jason Harvey, Toysoup, Christopher Stephenson, Jay Whittaker, 'Tashia Mower, Andy Gold, Abi Harrison, Jackson Banks, Christian Pieper, Melissa Merlot, Patrick Ramirez, Bemo, and a bunch more. Shout outs to Jordon Mazziotti, Rach Jensen and Keane Clark, cats who started out around when I did and it's fun seeing us all slowly grow and develop. That kinda sounded like puberty talk. Soon our voices will begin to change and we'll find hair in strange and wondrous places. Strong and powerful feelings will stir in our loins. I'll stop now.
Gavin: What are your thoughts on the clubs that provide comedians a forum to perform, and the work they do to help bring in audiences?
Nicholas: I'm glad that they are out there. Stages are hard to come by, even with the boom we are seeing right now. I realize that the big club in town is mainly concerned with getting bums in seats and selling food and drink to them. I don't know how much they actually care about pandering to the local scene, but it's a stage, it's available to us and we should take advantage of it. And . . . I like their nachos.
Gavin: Whats your opinion of national stand-up comedians coming through town and what that does for the local scene?
Nicholas: Well, I'm always happy to have a comedian I love come to town and I'll try and go out and see them, but I don't know if that has any effect at all on the local scene. I'm glad so many do come through Utah. I don't know if the majority of the people who would go out to see a touring act even know about the local scene that's just under their noses or if they even really care. I have met those rare individuals who do not perform, but love comedy and support local comedy and I am very grateful to them, but they are rare people indeed. So, I'm going to be a negative butt licker and say it has no impact at all.
Gavin: What advice do you have for people looking to getting into standup comedy?

Nicholas: Let me preface this by saying that I'm a rank amateur and you should take everything I say with a block of salt. Best way to do comedy is to go out and do it. Write up five minutes of what you think is funny and then try it out at an open mic. Expect to bomb. A lot. It's okay to bomb at open mic. It's a workshop. Find a creative method that works for you, but I encourage you to record your sets, all of them. Be supportive of the comedy scene and of each other. Nobody cares about comedy, and we'll be stronger if we stand together and help each other get better. Put aside your ego. Nobody likes an entitled Prima donna who thinks they're hot shit, especially when they have nothing to show for it. Be discerning with your material. Not all of it's going to be quality stuff and you should know when to hold onto something and when it's garbage and chuck it out. Work hard and hit as many open mics as you can. One of the hardest working comics is Patrick Ramirez. He'll tackle any stage, he doesn't give a shit. He's an inspiration to me.


Gavin: What can we expect from you over the rest of the year?

Nicholas: Continuing to slave away at comedy. And thanks to Christopher Stephenson and Doug Evans, I'll be the host of the Split Sides Comedy Open Mic at the Sandy Station, starting Saturday, June 7 at 7 p.m., every Saturday after that. Free. That will provide me with invaluable experience. I'm excited for that. I'm going to submit an entry for the SLC Comedy Carnivale. And finally, I'm going to try and keep building my little, monthly comedy shows in Provo.
Gavin: Is there anything you'd like to promote or plug?
Nicholas: Check out my monthly comedy show, Dungeons & Comedy at the Muse Music Cafe on Thursday, June 26. Christopher Stephenson hosts a comedy show the first Friday of every month at the Sandy Station. Jason Harvey does Comedy and Other Opinions every third Thursday of every month at 5 Monkeys. And check out Fermented Comedy at The Barrel Room (basement of Club Elevate), every first Wednesday, Hosted by Levi Rounds and Michael Eccleston.