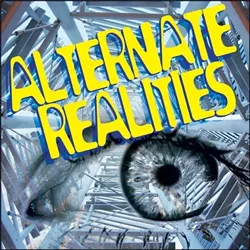 Activists who released mink from a farm and spray painted "Liberation is Love" on a farm wall have been charged with terrorism by the government.

Top of the Alty World
"Green Scare: Animal Rights Activists Face Terrorism Charges for Freeing Minks from Fur Farm"—
Democracy Now!
A coal-loving, Republican utility regulator in Alabama faces a major industry backlash for suggesting consumer rates get lowered in his state.—
Mother Jones
The companies that create the most significant standardized tests in the country also publish the textbooks that have the answers in them, putting poor schools that can't afford the textbooks at a significant disadvantage.—
The Atlantic
Rolling Stone looks at the apocalyptic motivations behind influential gun lobbyist Larry Pratt.—
Rolling Stone
Top of Alty Utah
Former Ags Mark Shurtleff and John Swallow have been hit with 21 combined felony charges as part of a sweeping corruption investigation.—
Salt Lake City Weekly
Utah businesses urge congress to act on immigration reform.—
Utah Political Capitol
Local farmers get undercut when out-of state veggies and produce are snuck into local farmers markets.—
Salt Lake City Weekly
Democratic candidate Brian Wonnacott struggles to raise funds in his campaign against Jason Chaffetz in the 3rd Congressional district.—
Utah Policy
Rantosphere
Utah Politico Hub looks at the intricacies of the school board system and challenges the secretive power that the lobby group for district superintendents has over vetting administrative school board rules.
"Whether you think this practice is benign or not, the fact that it happens out of sight of the public should give you pause. Further, the lobbying association–Utah State Superintendents Association (USSA)–has clashed with pro-local control advocates in the past, and has duty to the superintendents, not to parents. When the Utah Legislature considered (and later passed) a controversial school grading law in 2013, it was USSA leaders that blasted legislators for creating a school grading system that would be a tool intended, by its supporters, to give parents an idea about how their school matched up against others in the state."—
Utah Politico Hub
The Long View
City Weekly
looks at Michael, Coots a civilian Hill Air Force Base employee who is speaking out against the vindictive culture on the base he says drives employees to suicide.
"If Coots had managed to find his way home that Saturday morning and killed himself, it would have made him one more statistic to add to the 40 civilians and seven military employees of Hill Air Force Base who, between 2006 and the end of 2013, took their own lives, according to previously published statistics figures the base released to
City Weekly
.
Coots says the base is a toxic world where supervisors and managers use bureaucracy to persecute people to the breaking point. Coots and others—none of whom would go on the record for fear of retaliation—say it's also a world filled with hypocrisy, where employees take mandatory classes on the 2002 Notification and Federal Employee Antidiscrimination and Retaliation Act, which claims to have zero tolerance for harassment, and attend assemblies where military brass urge employees to look out for each other. Despite all this, Coots says, no one would listen to his concerns of workplace retaliation."—
Salt Lake City Weekly