Anyone who knows me knows that I'm a pizza maniac. Pizza love can easily turn into obsession and then, madness! I've eaten pizzas of every type and every stripe all over the world, but I always return to my favorite: Neapolitan-style Margherita pizza. Thankfully, it's also one of the easiest pizzas to make.
Since there are so few ingredients that go into a Margherita pizza, it's essential to use high quality ones. According to organizations such as Vera Pizza Napoletana, an authentic Margherita pizza consists of the following ingredients: dough (usually made with 00 flour), tomatoes (preferably San Marzano), olive oil, fresh bufala mozzarella or fior de latte cheese, fresh basil and optional salt and/or grated hard cheese such as Parmigiano-Reggiano.
If you'd like to make your own pizza dough here is an easy
recipe
that I developed. You could also purchase pizza dough from providers such as Tony Caputo's Market, Red Bicycle Breadworks in Park City and others. I recently purchased some excellent dough from a vendor at the Downtown Farmers Market in Salt Lake City working under the name of EpicureanChefs.com.
Ingredients:
Pizza dough (purchased or try my
recipe
)
28 oz. can peeled Roma-style tomatoes, preferably San Marzano - makes enough sauce for 4-6 pizzas
Fresh Mozzarella cheese
Olive oil
A handful of fresh basil leafs
Sea salt (optional)
Method:
Preheat an indoor oven equipped with a pizza stone as high as it will go (most only reach about 550 degrees F.) I use a Camp Chef Italia Artisan Pizza Oven to cook my pizzas outside. It reaches upwards of 900 degrees F. Even so, I prefer to cook pizzas on the Camp Chef Oven in the 600 to 650 F. range.
While your oven is heating up, make the pizza "sauce." This couldn't be simpler. Just drain the canned tomatoes and pour them into a bowl. Crush the tomatoes using your hands or, if you don't want to get messy, a potato masher. That's all there is to it. You don't have to cook anything or add anything. The sauce should be a little chunky, not too smooth. Presto!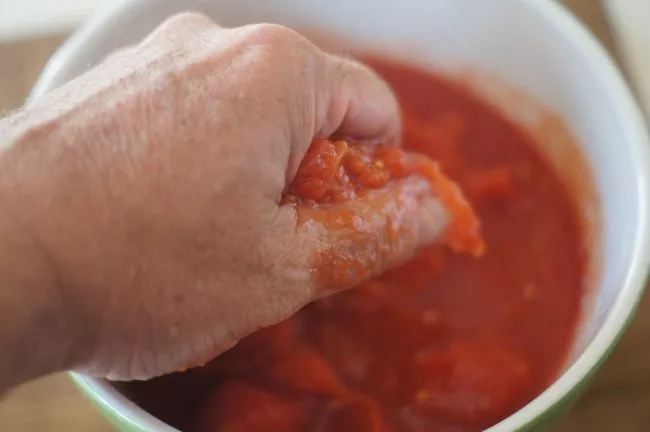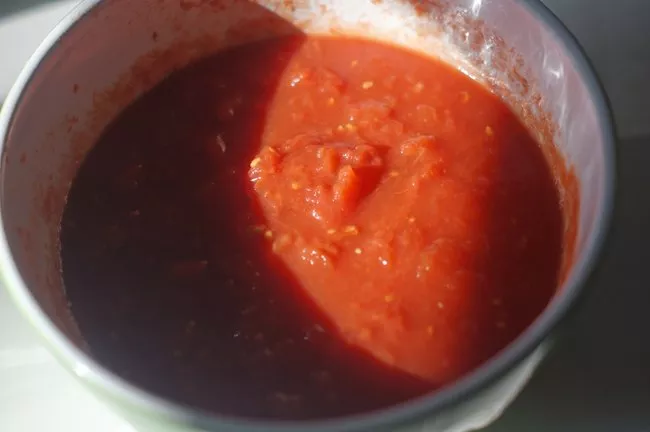 Working on a surface sprinkled with flour, form a 8-10 oz. ball of fresh pizza dough into a thin circle. I just use my hands.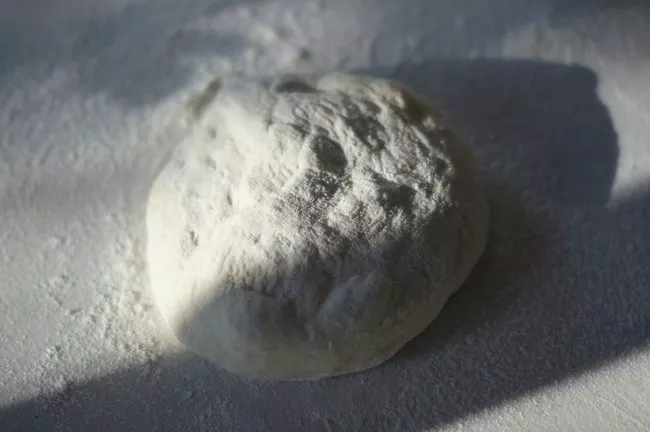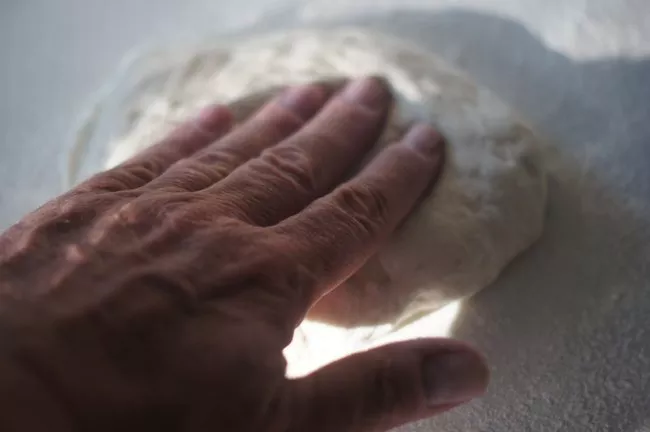 Don't worry if the pizza isn't perfectly round; mine rarely are. It's the flavor that matters!
There are a few pizza-making tools I rely on heavily. First, get yourself a wooden pizza paddle.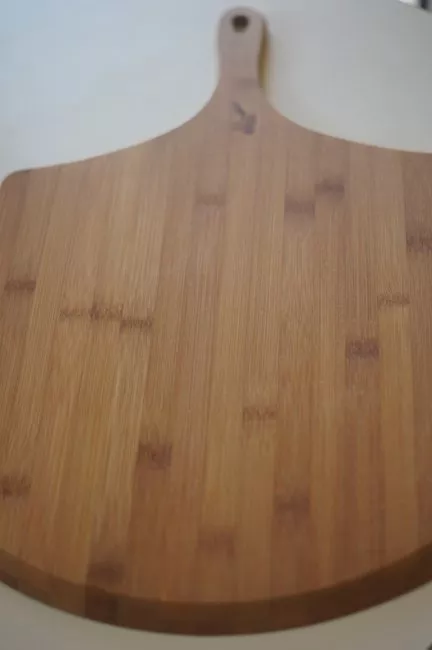 I also use a pizza spatula for rotating the pizza in the oven while it's cooking.
I find that a scraper cleaning tool is useful for getting burnt dough, cornmeal and cheese off of the pizza cooking surface. Otherwise, they''ll make your pizza crust taste bitter and burned.
You can find these items at a restaurant supply store such as Bintz or from CampChef.com.
Sprinkle your pizza paddle (you could also use a sturdy piece of cardboard) with a little flour or cornmeal. This will help the pizza slide into the oven and keep it from sticking to the paddle.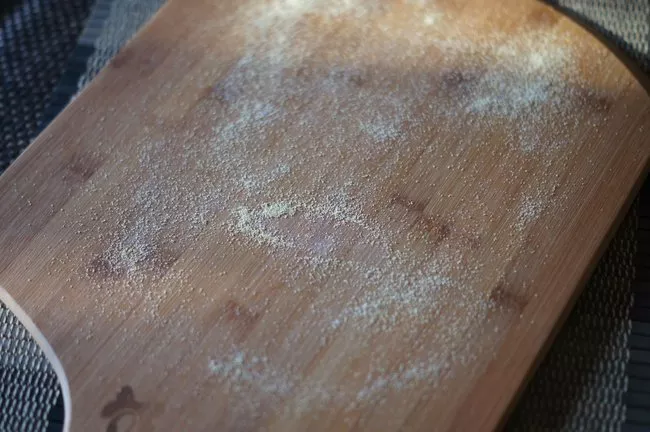 Transfer the rolled out pizza dough to the pizza paddle sprinkled with dough or cornmeal.
Using a spoon or ladle, put a dollop of pizza sauce into the center of the pizza. Spread the sauce toward the outer part of the dough in circles with the spoon until the dough is lightly covered with sauce.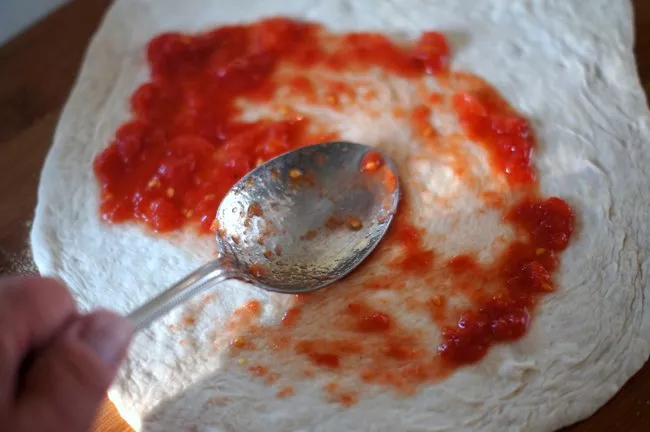 Next, place slices of fresh mozzarella atop the sauce. Drizzle a tiny bit of olive oil onto the pizza and you're ready to cook.
Slide the pizza onto the pizza stone or into your pizza oven.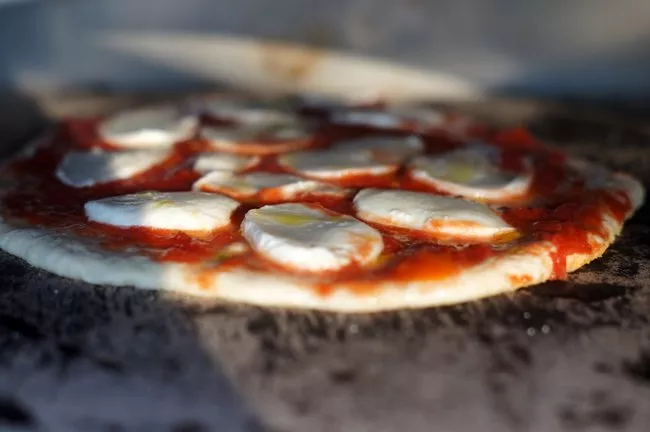 When the pizza is about half done, I use the pizza spatula to rotate it 180 degrees so that the pizza cooks evenly.
The pizza is done when the crust is slightly charred and the cheese is bubbly.
Garnish with the fresh basil leafs and enjoy!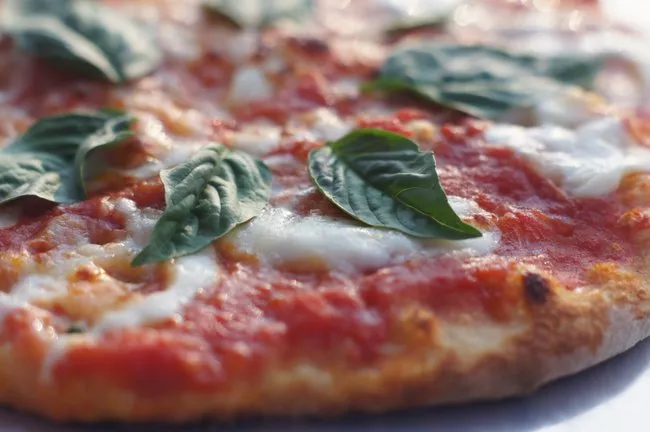 Photos by Ted Scheffler