This past weekend the State Room played host to a different kind of release show, as Beehive Distilling threw a formal launch party for their Jack Rabbit Gin. The distillery itself launched back in December and have been working diligently to create what they're promoting as the first legally-made gin in Utah in over 140 years, a distinction and a product that's given them an edge in the local liquor business that's seen an uprising in the past year. Today we chat with the trio of founders behind the company about coming together to form a partnership, putting the distillery together and the spirits they're currently making. (
All photos courtesy of Beehive Distilling.
)
Matt Aller, Chris Barlow & Erik Ostling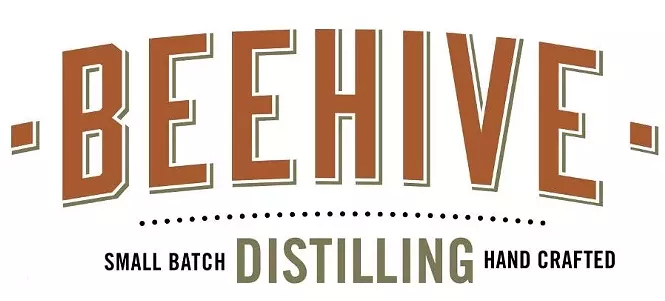 BeehiveDistilling.com
Gavin: Hey Chris, Erik and Matt! First thing, tell us a little bit about yourselves.
Matt:
We're all creative people. I've been in the advertising world for nearly three decades and spend my days as Creative Director at a local branding agency I co-founded.
Erik:
I'm a photographer. I originally moved to Utah from Alaska to ski and go to school (in that order). Somewhere along the line I discovered that I loved photography, and ended up making a career out of it.
Chris:
I'm a photographer-by-trade, but woodworking is what satisfies my creative needs. After spending time in a corporate job, I felt that I owed it to myself and my family to do something more rewarding. Distilling gin definitely fills the bill!
Gavin: How did all of you first get involved with brewing and distilling?
Matt:
I think it's safe to say that we're all semi-serious connoisseurs of fine spirits and food. We were always trying new restaurants and bars when we would get together. Or, being the on-the-fly chef that he is, Chris would whip something up for us.
Erik:
As creative people, distilling intrigued us the most because it entails such an interesting balance of art and science. With distilling gin specifically, we saw the opportunity to create something that hadn't been done in Utah for over a century—a chance to do something new and different.
Gavin: What was it like learning the ropes and figuring out how to create a good drink?
Chris:
There were a lot of very small batches and a lot of "meetings" to determine how the latest batch could be improved, changed or enhanced. We would tweak the botanical make-up, make a batch, taste it, and then do it over and over again until we found what we felt was our Jack Rabbit Gin.
Erik:
We all visited distilleries to get an idea how they were making things work. Chris attended distilling seminars and spent an incredible amount of time researching the process.
Gavin: Prior to the distillery, what experience did all of you have in brewing and distilling?
Chris:
Haha! Most of our experience with alcohol comes on the consumption end of the industry, which has actually been extremely helpful in the distilling of Jack Rabbit. As Erik mentioned, there was a lot of research, some trial and error, and now we have it down to a science.
Gavin: How did all of you meet each other and eventually become friends?
Matt:
We have all worked for or with each other in the creative realm since the early '90s. Besides gin, we share a common interest in desert camping and mountain biking, which we go to Southern Utah to do nearly every year.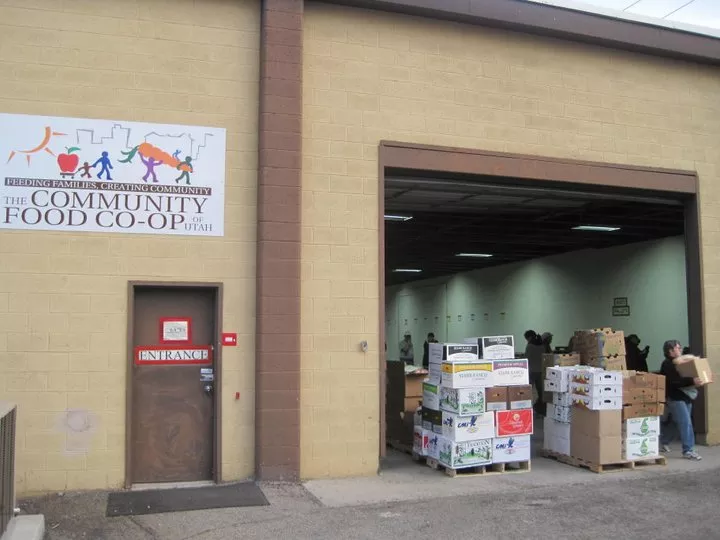 Gavin: When did the idea of starting Beehive Distilling come about between the three of you?
Chris:
While sitting in my backyard having cocktails, Erik mentioned how opportunities for distilling in Utah were expanding, and half-jokingly said, "We should make booze!" I immediately thought it was a great idea and we looped Matt into the conversation. The three of us mulled it over for a few months and then it snowballed from there. Since I have had the most time to devote, I have been Beehive's lead distiller thus far. I also have a somewhat obsessive compulsive nature, so I was able to get from our original concept to bottle to shelf in just under a year.
Gavin: What was it like setting up the facility and what kind of equipment did you bring in?
Chris:
Again, it was just a lot of research and combing websites for information on what we really needed. Everyone you talk to or read about has a different set of circumstances—from budget to local laws to their individual business plans. We learned quickly that there are really quite a few ways to launch a distillery, and not one is necessarily the right way. Coming from the design and photography background it seemed like I had to learn everything from scratch.
Matt:
There are a lot of moving parts in a distillery, starting with the actual still we use to make Jack Rabbit, and extending to hoses, pumps, hydrometers, bottles, bottle corks, labels and labeling machines. The list is really never-ending.
Erik:
Chris is a total MacGyver when it comes to figuring out systems. Some people start with huge commercial stills, but he found a great design that works for us and built it up to fit our needs. It's a little steampunk, and I think the shape contributes to Jack Rabbit's flavor.
Gavin: What made you decide to start off with a gin as your first product?
Chris:
When people start a new distillery, I think most have this grand idea of making whiskey. To do that you either have to make it and sit on it for years to get the proper flavor, or just buy it from someone else, slap your label on it and call it yours. Neither one of these options appealed to us. We honed in on gin because we felt it was a spirit that has been a bit overlooked in the U.S., and definitely in Utah. It also lends itself to the craft of mixology. Bartenders love it because it actually brings a flavor to the finished drinks, and doesn't just add alcohol.
Erik:
We all like big flavors, and gin gives us the chance to really play with botanicals and make something unique and very different from everyone else. Our first goal was to make a gin that the three of us would want to drink.
Matt:
There is definitely a large amount of creativity in crafting gin. We have all enjoyed the process because it really harnesses our creative and artistic skill sets.
Gavin: What's the process that goes into making your gin and getting the flavor just right?
Chris:
Our gin is tough because we are dealing with a bunch of whole, unprocessed ingredients. We are either macerating or vapor-infusing the berries and all the other botanicals; We're not just squirting in pre-mixed flavor compounds and calling it hand-crafted gin. This means that you have slight variances in the botanicals between batches that need to be compensated for. We minimize these variances by sourcing from reliable botanical providers and gauging each batch for consistency.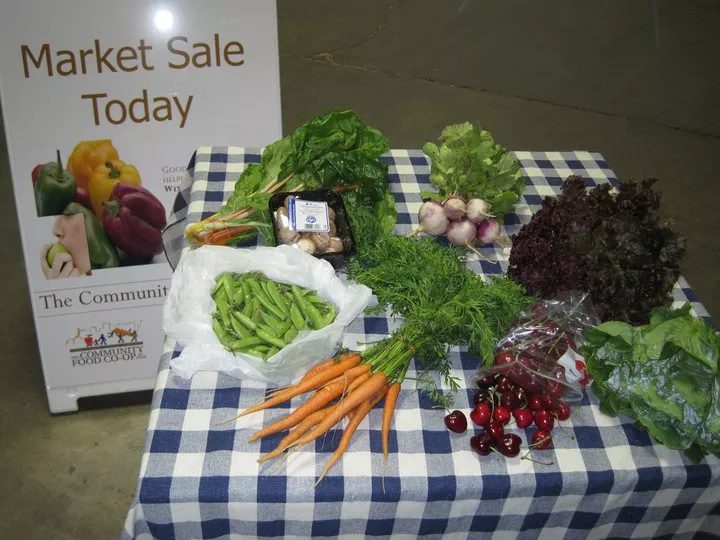 Gavin: How was it for you working with the DABC and getting your licenses approved?
Erik:
The DABC was great to work with. Very professional. I feel like they took the time to educate us and answer our questions.
Chris:
They are all just doing their jobs. If you take care of what you're supposed to do, the process goes smoothly.
Gavin: You have mentioned that all three of you have backgrounds in design and photography. How much of your careers were you able to incorporate into the business itself?
Erik:
There are a lot of design choices to make when you start a distillery or launch any product, so having the backgrounds we have has helped. Matt designed our logo and bottle labels, and Chris and I supply photography, so it's all pretty integrated. We are all opinionated about how things should look and taste, whether it's alcohol, food or the feel of a label.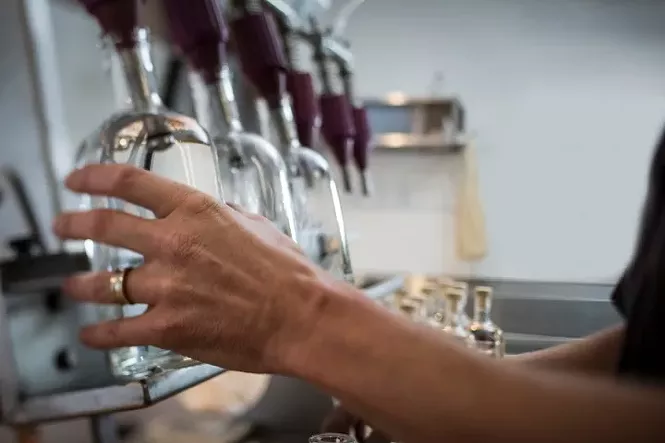 Gavin: How was it testing the first batches and finding the right recipe to bottle for production?
Erik:
It took a lot of time. On one hand, it feels like we progressed quickly, but it was a painstaking process to get our flavor right. Our earlier batches didn't have the balance of flavors that we were looking for—too much spice was stomping on the rose and overpowering the sage. Gin is complex. You can't just throw a bunch of botanicals in the still and expect it to be good. The art and craft of small-batch gin comes from the blending of flavors. We feel that we came up with a gin that competes with anything out there, and I hope others agree!
Gavin: You launched the distillery in late-2013. What were the first couple months like and how was the community response?
Matt:
We were issued our federal license in early-August of 2013, and our state license was effective Jan 1, 2014. We had Jack Rabbit on the shelf in select stores by the middle of April 2014, and in 30+ stores by mid-June. By then, a number of bars and restaurants picked it up, including Avenues Proper, Bambara, Caffe Molise, Lugano, Montage, Pago, The Rest, Spotted Dog, Stein Eriksen Lodge, Takashi, The Annex, The Blue Boar Inn, The State Room and Wasatch Brewery. State liquor store sales have exceeded our expectations, so we're really pleased!
Erik:
We've been blown away by the response. Like Matt said, it took a little time to get into wide distribution, but people have been so supportive. It was hard to find Jack Rabbit for a short period of time, but everyone was patient with us. Utahans are really following local products, and it's cool to be a part of that scene.
Gavin: For those who haven't tasted it yet, how would you best describe the gin you make?
Erik:
It starts off with a blast of juniper, settles into spice and finishes a little floral. Everyone's palate varies and each person has a different opinion of its flavor, so your mileage may vary, but that's my take.
Gavin: On your website you've posted a series of cocktails that work best with your gin. What persuaded you to take that approach, and have you seen anyone making them publicly?
Matt:
Most of the drinks on our website are classic recipes, like the negroni and martini, which is in line with the revival of mixology and its current throwback spirit. (Pago makes a mean negroni with Jack Rabbit, incidentally.) But some, like The Oceanside, are newer. Restaurants and bars are definitely making their own variations, too. Takashi has the Hachi Hive, which integrates elderflower, yuzu and local honey. Avenues Proper is serving it with house-made tonic syrup and The Rest offers The Beehive Smash. Local blogs like Cityhome Collective, A Bourbon Gal and Salt City Style have also shared their own recipes.
Erik:
We plan on adding new drinks to the website as we discover them. I recommend people tell their favorite bartender what flavors they like and ask them to make them something with Jack Rabbit Gin. A good bartender has an incredible amount of knowledge, and it's fun to see what they come up with. You may find a new favorite drink!
Gavin: Are you planning to add any new drinks yet or mainly focusing on Jack Rabbit for now?
Erik:
Right now we are all about gin! Our follow-up will probably be a small-batch aged gin that we've been working on. We are all really excited about it!
Matt:
We're using French oak chardonnay barrels from Sonoma Valley that we disassembled, charred and rebuilt on-site. It's pointing toward a nutty flavor with slight hints of vanilla.
Gavin: What can we expect from both yourself and Beehive Distilling over the rest of the year?
Erik:
We'll be spreading the word about Jack Rabbit Gin, and keeping Utah's shelves stocked.
Chris:
At some point, we're hoping to move into the outlying states (Idaho, Wyoming, Colorado) as well as possibly California and the Chicago area.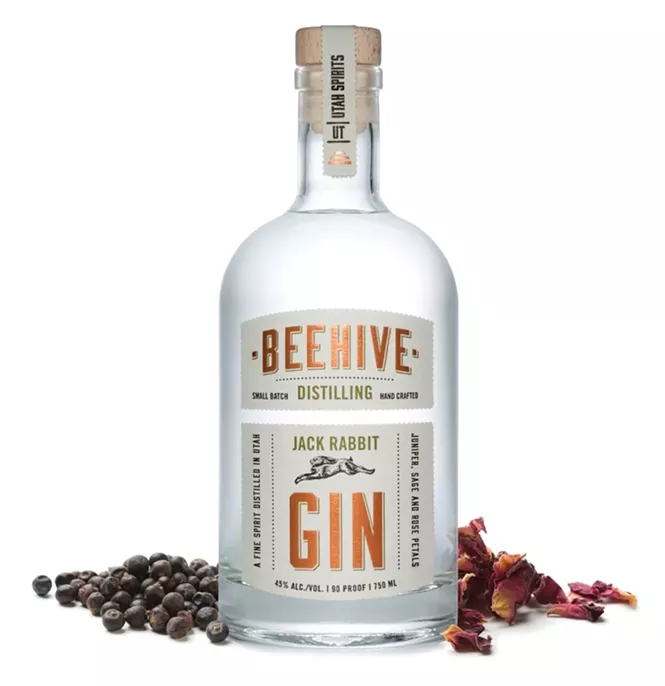 Gavin: Aside from the obvious, is there anything you'd like to promote or plug?
Erik:
I'd like to thank the local community for giving us a try, and I encourage people to support other local businesses. We have some great distilleries and breweries locally, and their products stand up with the best in the country. The local bartending scene is blowing up, and we have a great food movement happening. Support it!
Matt:
A short documentary on Beehive was just released last week. You can see it at
Vita Brevis FIlms
.