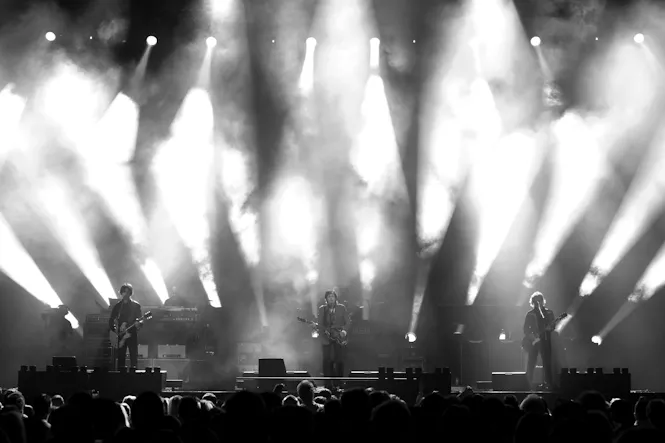 Paul McCartney gave Salt Lake City all his loving at EnergySolutions Arena on Thursday night by playing his nostalgic mixed bag of Beatles classics, Wings hits and more recent solo work. McCartney entertained the full house with his finely crafted storytelling through music, anecdotes and visuals. The sentimental lover in McCartney melted the crowd's hearts, while the fun-loving rocker wowed the crowd with excitement.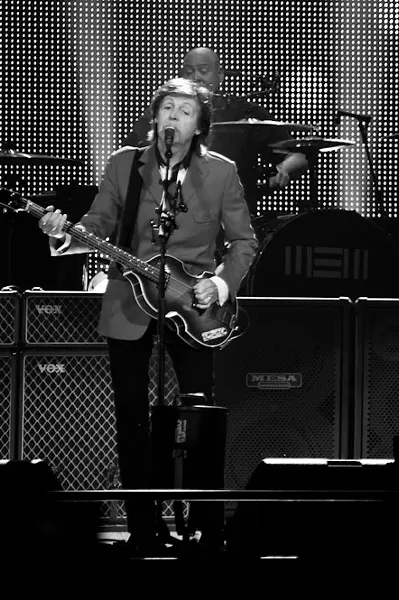 Over the course of three hours, McCartney played nearly 40 songs spanning his 50-year career. He opened the show by summoning Beatlemania with the classic "Eight Days a Week" and continued the vibe throughout the evening with such hits as "All My Loving," "The Long & Winding Road," "Blackbird," Eleanor Rigby" and "Paperback Writer." Enthused fans held their hands in flying W's as McCartney busted out Wings hits including "Band on the Run," "Let Me Roll It" and "Live & Let Die." McCartney also played several songs from his new solo album,
New
. And the incredible music was supplemented with gigantic video screens, a rising stage and even dazzling pyrotechnics during the climax of the show.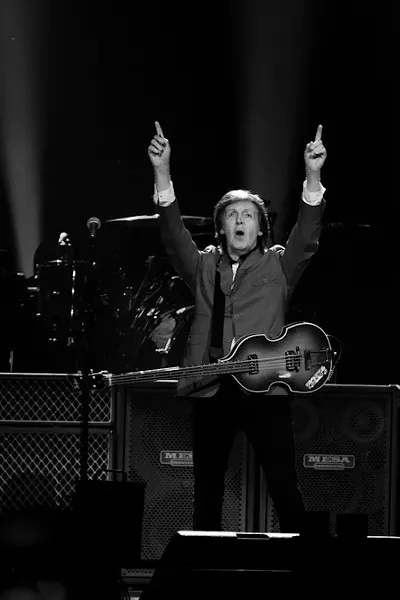 The second encore and an
Abbey Road
medley brought the show to a close. "The End" of
Abbey Road
has always seemed to be such a significant ending to a monumental album, and it also proved to be the same for such a show: "And in the end, the love you take is equal to the love you make."