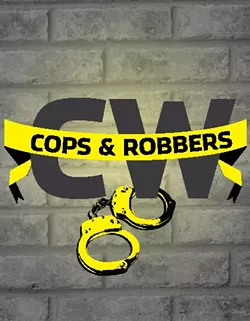 A couple walking along 300 W. Pierpont Avenue after 1 a.m. early Friday, were accosted by a man looking for cash. Lucky for the couple they only had credit cards.
According to the Salt Lake City Police Department the suspect told the couple "Give me your cash or I'll shoot you." When the victim opened his wallet and showed that he only had credit cards the suspect apologized and walked off.
The polite suspect is described as white male in his 50s with blond hair. He was wearing a black button-up shirt with a white sewn-on name tag with red lettering similar to what a mechanic would wear.
It was a busy night for police around the shelter area as an hour later police responded to the shelter at 210 S. Rio Grande on report that man was threatening people with a screwdriver. While the police didn't find a man with a screwdriver did they stumble upon a man with a knife threatening someone else and arrested him for aggravated assault.
If you have info on the apologetic stick-up man or other criminal activities the police ask you call 801- 799-3000. To remain anonymous you can text the keyword TIPSLCPD plus any relevant information to 274637. with "crimetip" as the reference.