Oh good hell do we have a lineup for you this weekend, with five local album release shows over two days! But first, we'll delve into the gems from the Web, and we'll start with Alexander Ortega. You might recognize Ortega from every sweaty punk show you've ever been to at The Shred Shed, or as the lead singer for street-punk band
Filth Lords
. Ortega has been having fun with solo work over the past two years, releasing his first EP,
Sick For Days,
in August 2013. He's back with a three-track EP called
Wallwalker
, featuring Ortega's badass vocals as he shows off his kargyraa throat singing. You can download it now for just $1 on
his Bandcamp page
.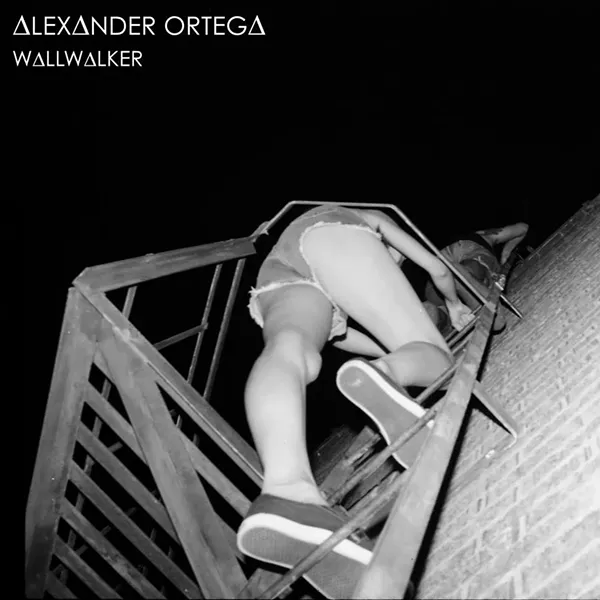 Speaking of people from other bands, we have a debut EP from a band called
The Goldeneyes
. If they sound a tad familiar, they should, as the trio includes Matt Glass and Michael Gross, two members of The Lazy Waves. In this soul/pop-rock project, The Goldeneyes have brought Scott Jones on for keys and vocals, and released this self-titled EP within two months of forming. You can buy it for whatever you'd like to pay on
Bandcamp
.
Switching it up to some electronica, we have the debut release from
Tsuruda
. Thomas Tsuruda may also be a familiar name to many of you, as he's also known by his other moniker, Tetris Fingers. The last release from Tetris Fingers came out in January and had more of a hip-hop vibe, while Tsuruda has more of a house/dubstep feel going for it. The debut release from Tsuruda,
Drumsand
, is available on
Bandcamp
for $5; you should snag it while it's cheap because this is some damned fine production.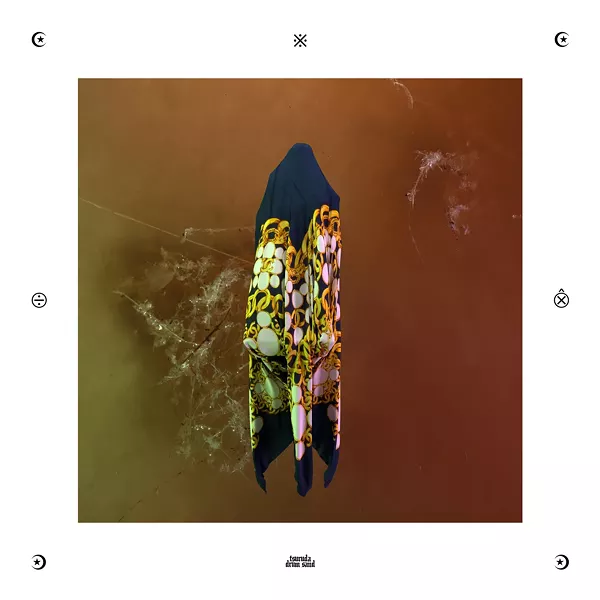 Sticking with the electronica, we have the latest release from
AudioTreats
, the chillstep project from local producer Haein Lee. This is one of those awesome finds where if the Internet were a record shop, this is an unexpected gem you'd come across while browsing. The awaited sequel to 2013's
Vol. 1,
his new album,
Vol. 2
, was released Aug. 5, along with a single called "Scope." You can download both for whatever you'd like to pay on
his Bandcamp page
.
Getting to the release shows, you've got three to choose from tonight. The first will feature
Hectic Hobo
, which I won't need to write much on as they have
an article in this week's City Weekly
, written by our music editor, Kolbie Stonehocker. When you're done reading that, go check out their release show tonight at The State Room, where you can get a copy of the new album,
Our Medicine Will Do You In
. Hectic Hobo will play alongside Folk Hogan and Crook & the Bluff; tickets are just $10, and the show starts at 9 p.m.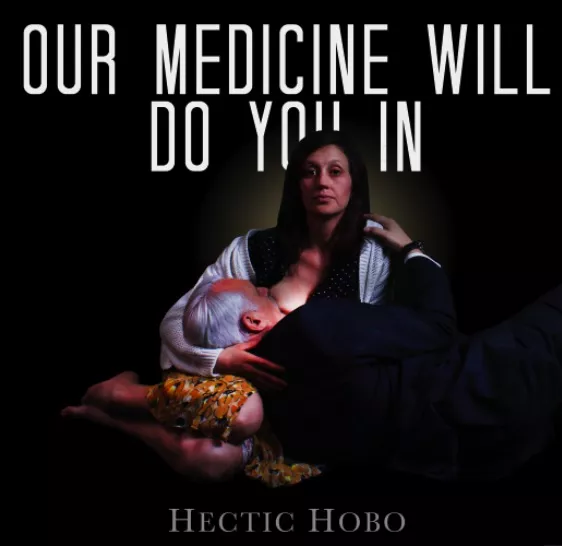 Meanwhile at The Complex, tonight is also the release show for the latest from
New City Skyline
. These guys have been around just shy of seven years, originally as a four-piece now as a trio consisting of Paul Rampton, Chance Hutchinson and Devan Brown. Their first album,
On My Own,
came out in fall 2012, along with the release of the single "In This Moment" that didn't really go anywhere at the time. Now, New City Skyline are back with their follow-up EP,
Collisions
. You can purchase it right now for $5 on
iTunes
, or you can get a physical copy tonight when the band plays with Westward the Tide, followed by an afterparty with DJ Ross K. Tickets are just $10, and the show starts at 7:30 p.m.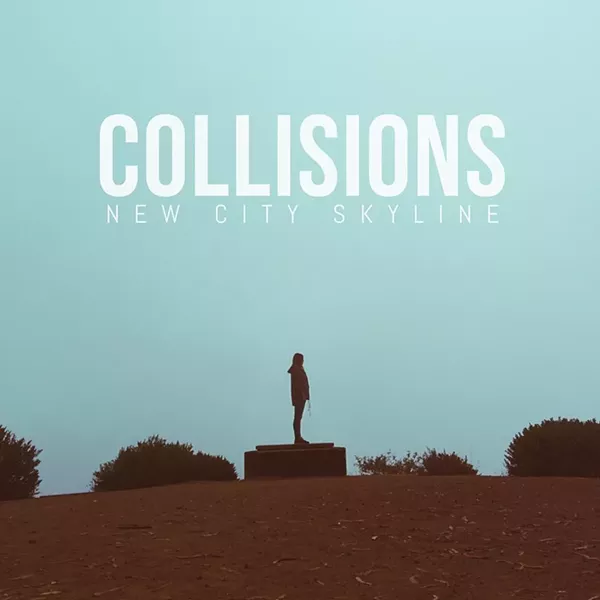 If neither of those are to your liking,
Larusso
will also be releasing their new album tonight. The SLC pop-punk band have been running strong for over six years with a loyal fanbase and a pretty good catalog behind them, made up of three EP releases that have kept them in the public eye without wearing thin on listeners.
Life in Static
marks the band's first official full-length release, and early reviews from indie review sites are already giving the album and Larusso's first single, "The Voice," plenty of praise. If you wanna hear what the hype is about, you can go get a physical copy of the album at tonight's release show at the Infinity Event Center, where Larusso will perform along with The Last Gatsby; Smile for the Captain; Here, and the After; and Attack the Sunset. Tickets will be $15 at the door, and music will start at 7 p.m.
Tomorrow night, you'll have two more options for local releases, the first being down in Provo for
The Echo Era
. This is a cool folk/rock band hailing from Orem, consisting of Corey Furr, Devin Moore, Heath Edwards and Kyle Beck. In a nice change of pace, the band offers all their music for free; in February, they released their debut EP,
Initium Novum,
as a free download on their website. But tomorrow, they'll be holding their official release show for it six months later, giving away digital copies to anyone who wants one. You can catch The Echo Era at Velour, with The King's Solar and Stacy Stringham. Tickets are $7, and music starts at 8:30 p.m.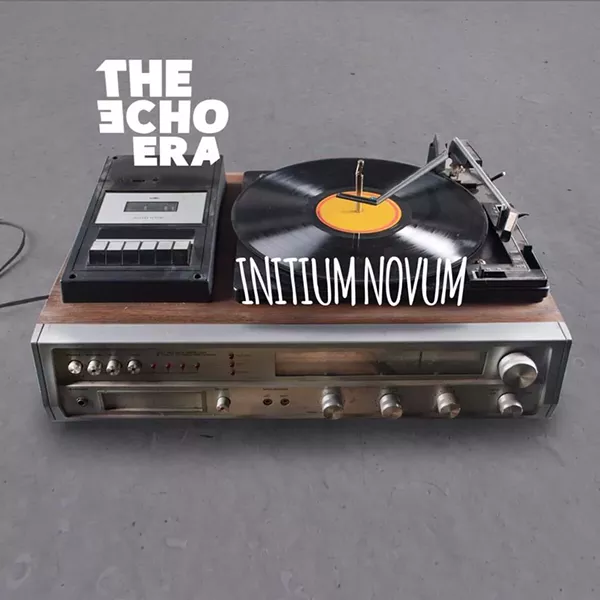 Finally, in SLC, we'll see the latest from hardcore band
Sea Swallowed Us Whole
. If you're not familiar with them, this is a five-piece group consisting of Chris Gibbons, Devin Dearden, Luis Cardenas, Andy Hale and Tyler Ruiz. The last time we heard from the band was nearly three years ago, when they put out their debut album,
I Am Poseidon
. (Incidentally, good luck finding a copy, as it appears to be out of print and all legal digital copies have been erased from the Web—but not from torrent sites.) In any case, they have returned with a self-titled EP, which you can snag at The Murray Theater where the band will perform with Hearts & Hands, Visitors and Constellations. Tickets are just $10, and the show begins at 6:30 p.m.
Love music, head out, buy local.