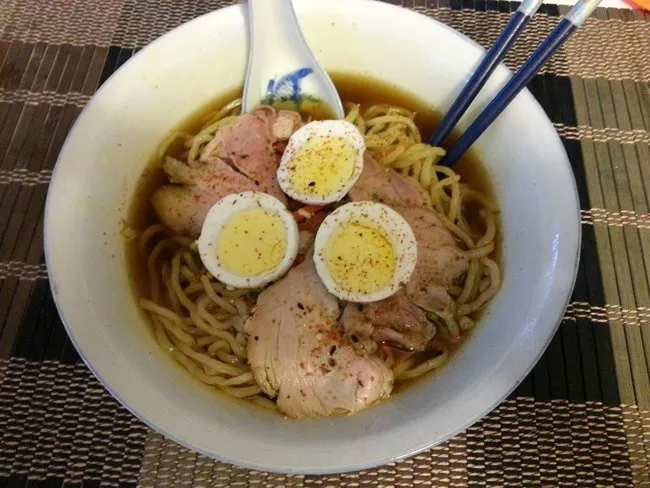 When I worked as a book editor in New York City there was a ramen restaurant a few blocks from my office called Larmen Dosanko. I used to belly up to the counter and eat their curry ramen at least once a week, usually with a side of gyoza dumplings.
When Dosanko went out of business I had to experiment with making my own ramen substitute. This recipe comes pretty darn close. I like the broth with a hint of curry, but you could leave it out if you'd like a more basic ramen. BTW, to make really authentic ramen you'd need to make your own stock from scratch. I usually cheat and just use canned broth.
Also, there's no end to the garnishes for ramen. You could add shredded cabbage, bean sprouts, tofu, fresh ginger or any of a myriad of other toppings. These just happen to be my favorites.
Try to find fresh Asian noodles for your ramen if you can. Dried pasta just isn't the same. I usually buy my noodles from the Oriental Food Market in Salt Lake City (667 S. 700 East) where they are cheap and very good. Recently, I discovered a local outfit selling fresh Shanghai noodles and Dragon Pasta (used here in this recipe) at the Downtown Farmers Market. They are called
Tankinz
and they specialize in fortune cookies, but also make really good noodles. (Lower right in this photo.)
This recipe makes enough ramen to feed 4.
Ingredients:
1 lb. fresh ramen-style Asian noodles
4 cups chicken stock
1 cup beef stock
2 Tbs soy sauce
2 tsp. curry powder (optional)
1 small carrot, pealed and julienned
2 green onions, minced
2 oz. thinly-sliced cooked pork, store bought or homemade (you could also substitute beef, chicken, shrimp, tofu, etc.)
1 hard-boiled egg, cut into slices
Salt to taste
Togarashi spices to taste (available at Asian markets)
Method:
In a stock pot, bring the chicken and beef broth to a low boil over medium-high heat.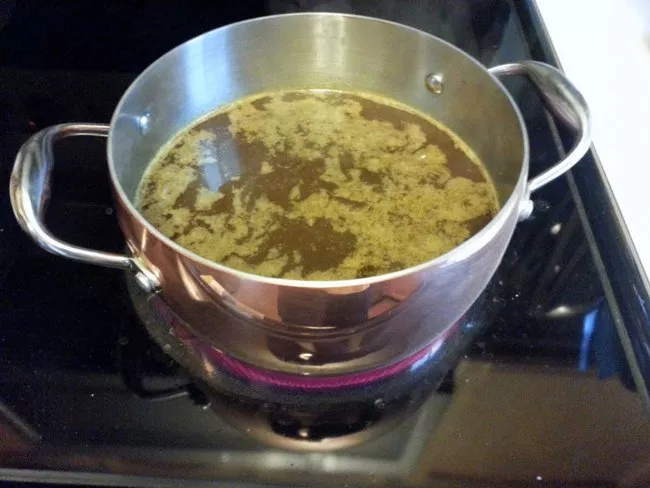 Add the curry and the soy sauce to the pot. Stir and simmer until the curry is dissolved and well-incorporated into the broth.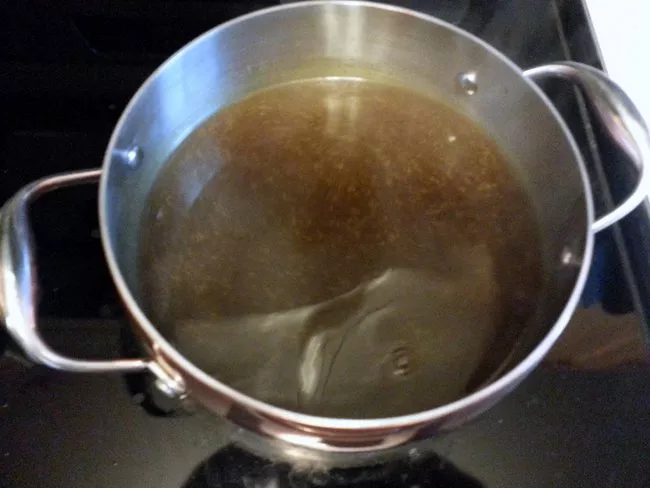 While the ramen broth is cooking, bring a large separate pot of water to a boil for the noodles.
Boil the noodles for 2-3 minutes, or according to package directions, stirring and separating continually.
Drain the noodles in a colander and rinse with cold water. Set the noodles aside.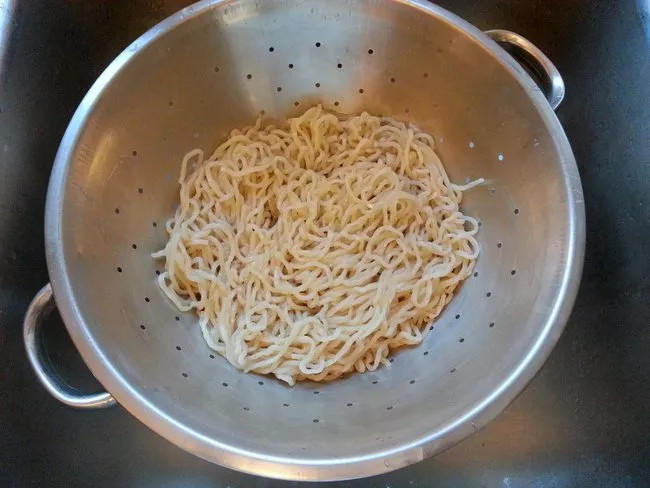 When the broth has been thoroughly heated through - about 10 minutes - place a serving of the cooked noodles into a large bowl.
Taste the broth and add salt if necessary. You probably won't need much, since the soy sauce is quite salty. Ladle the broth over the noodles just to cover.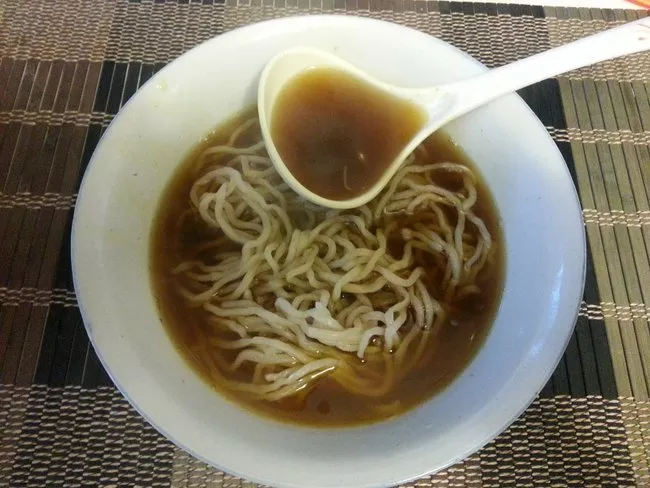 Garnish the ramen with the cooked pork, shredded carrot, green onion and sliced egg. Finish the ramen off with a sprinkling of togarashi.
Enjoy!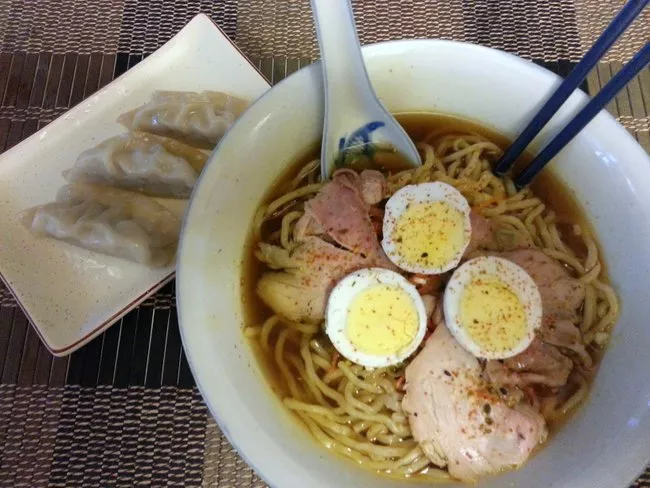 Photos by Ted Scheffler