This weekend, Gallery Stroll was the event to be wandering through for one last time before the weather gets crispy. By the looks of things, September may be turned out to be one of the most attended months for the event in 2014, as sections of 300 South looked crowded. (And who says those bike lanes were a complete pain in the ass? Oh, right, we did.) This past Friday, I made my way over to
Atelier A.F.A.
along 200 East to check out the solo photography showcase from SLC's own Portia Snow. We chat about her career today as well as look through some of her artwork, which will be on display until the next Stroll event.
Portia Snow
Gavin: Hey Portia! First off, tell us a little bit about yourself.
Portia:
I was born and raised in Salt Lake City. Currently, I live downtown with my husband and daughter. I am an extrovert by nature and I love to travel. I teach Pilates in addition to taking photographs.
Gavin: What first got you interested in art and what were some of your early influences?
Portia:
I didn't grow up with much art or any consciousness around it. It wasn't until I went to high school that I began to take an interest. I really began to appreciate and have a desire to make art when I was a nanny. I worked for John and Cathy Schafer. John was a photographer and I was floored by his larger than life images of faces.
Gavin: What was it that drew you specifically toward photography?
Portia:
I think what drew me to photography is the same thing that continues to draw and move me toward photography: It always feels so human. The permeability of an image, the essence of a person captured without them knowing. I love that I can use light and shadow to tell a story about a moment in time.
Gavin: Prior to college, what was it like for you learning the art and experimenting with cameras?
Portia:
I can't say that I learned much about art and experimenting with cameras before college. I had a boyfriend in college who was a photographer and I learned a great deal from him simply by being around him. I didn't begin shooting photographs until much later.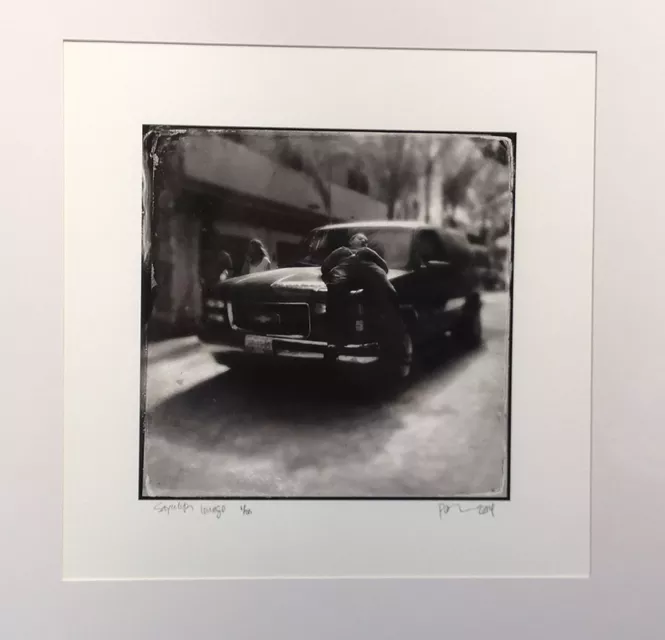 Gavin: Did you take any formal training from the University of Utah during your time there, or were you mainly self-taught?
Portia:
I am primarily self-taught. I studied psychology at the university and I took a couple of art classes. I had many friends who were artists, and I was always interested in and inspired by what they had going on. I hadn't taken a photography course until I took a continuing education class at the U from local photographer Anne Cummings a couple of years ago.
Gavin: What was it that influenced a more fine art style to your work?
Portia:
I don't know that I am comfortable with the term "fine art" but whatever you call this more free-form, less directed style, it suits the intuitive way I take, edit and finish photographs.
Gavin: Do you prefer to shoot with film or digital cameras, and why?
Portia:
I like shooting with both, however I end up shooting with digital more often than film. I shoot with my DSLR when I shoot portraits or weddings. I think the basic reason I like digital is that there is flexibility and an ease to it. I really love film though. It is a bit more expensive and time consuming but there is nothing quite like a print from film.
Gavin: What kind of equipment do you currently shoot with and what made you choose those specific tools?
Portia:
Most of my recent photographs are taken with an iPhone. It sounds a little weird to say that. It is the camera that is with me. Whichever tool is with me allows me to capture the moments between the moments. It has a spontaneous quality to it. I have to say that my all-time favorite shots were taken with my iPhone. I also shoot with a DSLR and occasionally I like to tinker around with old film cameras.
Gavin: What's the process like for you when choosing what to shoot, from initial decision to final product?
Portia:
My process is seldom a deliberate one. Shooting for me is a spontaneous act. It involves many mistakes and a lot of magic. The basis of my work is place – natural elements such as water, sand and the desert.
Gavin: How was it for you breaking into the local art scene and doing exhibitions?
Portia:
This is my third local art scene. It is always a bit daunting to put my work on the wall. I feel fortunate to have had an extremely positive experience with curators as well as the support of other artists. When I took a studio at the Guthrie building I began to feel like I could make art to share. The artists at the Guthrie have been a great inspiration and support.
Gavin: Considering the amount of photographers working in SLC, what kind of a challenge is it for you to make your work stand out from the rest?
Portia:
I guess I don't really think about standing out. I shoot the world that I see and if there is a positive response to what comes out of that I feel very grateful.
Gavin: Tell us about the artwork on display for this Stroll.
Portia:
When Marie Pierre asked if I wanted to be a guest artist at Atelier, I began sorting through some of my recent photographs. It was gratifying to discover a theme emerging. I settled on these images of cowboys, Indians and angels. I chose a selection that I felt represented the natural world, our place in it, our interaction with it.
Gavin: How has it been working with Atelier A.F.A. as the place for this showcase?
Portia:
The crew at Atelier is tremendous. I have always gone to them for printing and when M.P. asked if I would like to hang a show, I was delighted. Atelier staff is talented and incredibly supportive.
Gavin: What are your thoughts on our art scene, both good and bad?
Portia:
People underestimate Salt Lake City as an art city. There are so many incredibly talented visual and performance artists here.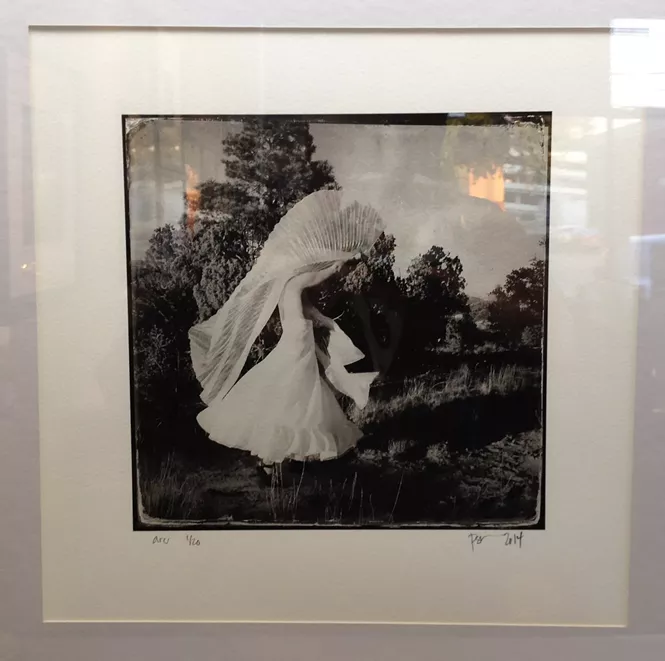 Gavin: Who are some local artists you like checking out or recommend people should look for?
Portia:
This is such an incredibly difficult question. I have lived in Salt Lake my entire life. Over the years, I have come to love and appreciate so many talented artists – too many to name.
Gavin: What's your take on Gallery Stroll and the work they're doing to promote local art?
Portia:
Gallery Stroll is one of my favorite days of the month. I feel like during the stroll, the city is alive and it is the city I want to live in. There is an incredible, supportive community of working artists showing work on a monthly basis. It is quite inspiring.
Gavin: What can we expect from you over the rest of the year?
Portia:
I have been experimenting with photo transfers and mixed media. I will continue exploring these media and put together an exhibition of what comes out of this process. I am working on a project with a middle school in Davis County helping students with composition and finding their voice with a camera. They are using the camera to portray their essential selves as well as the masks they wear in their lives.
Gavin: Aside from the obvious plugs, is there anything you'd like to plug or promote?
Portia:
Visit the Guthrie on Gallery Stroll night. There are dozen talented working artists, energizing collaborations and always a surprise or two in the hallways and studios.