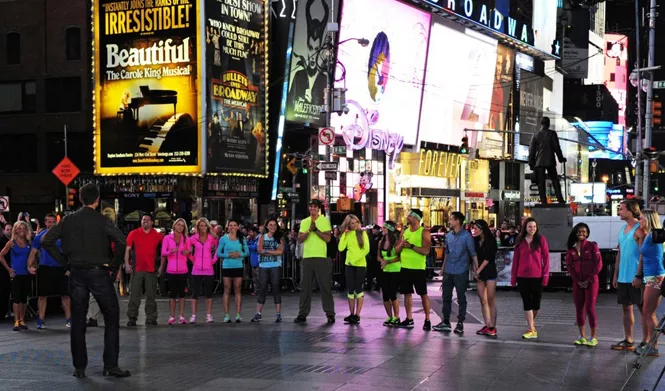 What's new on the tube tonight:
The Amazing Race (CBS) Season Premiere/New Night: Who's competing on the 25th season of The Amazing Race? And what thriving careers are these teams leaving behind? Behold: Bethany Hamilton and Adam Dirks (married surfers from Princeville, Hawaii); Kym Perfetto and Alli Forsythe (urban bike racers from Brooklyn, N.Y.); Amy DeJong and Maya Warren (food scientists from Madison, Wisc.); Lisa Thomson and Michelle Thomson (realtor sisters from Miami, Fla.); Michael Ward and Scott Strazzullo (firefighters from Boston, Mass.); Brooke Adams and Robbie E. Strauss (dating pro wrestlers from Houston, Texas and Woodbridge, N.J.); Tim Tsao and Te Jay McGrath (college sweethearts from Pasadena, Calif.); Isabelle Du and Dennis Hour (model and accountant, from Tustin, Calif.); Keith Tollefson and Whitney Duncan (engaged couple from Nashville, Tenn.); Misti and Jim Raman (married Dentists from Columbia, S.C.); and Shelley and Nici Porter (mother and daughter from Detroit, Mich.). Food scientists? Please to explain …
Hawaii Five-0 (CBS) Season Premiere: Says here, "O'ahu goes on lockdown as the team looks for a terrorist who is using weaponized drones on civilians." Damn! Pretty sure no one is going to call a food scientist.
Blue Bloods (CBS) Season Premiere: In the third hour of CBS' What Your Mom and Her Cats Are Watching Friday block, Frank (Tim Selleck) has to soft-spokenly settle yet another shitstorm in the NYPD, and Danny's (Donnie Wahlberg) partner Baez (Marisa Ramirez) is wounded in a drug-shipment hijack. Don't worry, they'll all make it to Sunday dinner. Well, except for Baez, probably—time for a new partner already, Donnie?