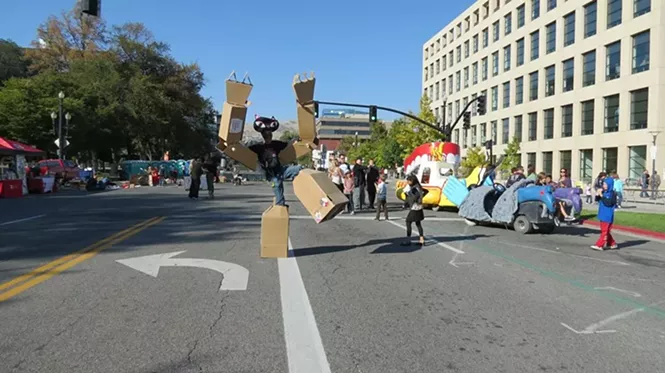 Have you ever wandered around downtown and thought, "Hmm, there are not enough
rockets
or
banana keyboards
here"? On Oct. 11, you can find the creative minds behind these crafts and technology at the Salt Lake City Mini Maker Faire and even make something yourself.
The event is all about the idea of "making," says Jenn Blum, the organizer behind the Salt Lake City Mini Maker Faire. "It's not specifically crafting and it's not specifically technology, it's the combination of all of them."
Blum wanted to bring the fun and learning to Salt Lake after visiting the second Maker Faire in Austin, Texas, and thought it was the type of event Salt Lake City would love. "I said, 'I'm just going to do it, I'm not going to wait for someone else, I'm just going to make it,'" Blum says.
In 2012, the first Salt Lake Mini Maker Faire took off and brought together more than 1,500 exhibitors, volunteers, and attendees. This year, around 65 booths are registered, and at least 10 workshops are planned. An all-ages event, the "mini" refers to the faire's size compared to its international counterparts; it's not exclusively for kids.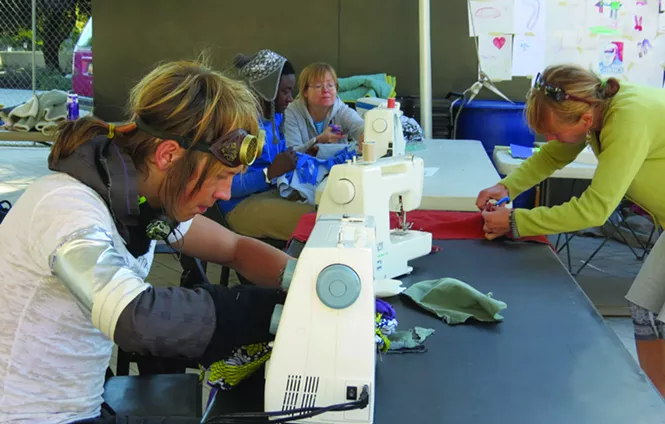 Exhibits at this year's fair range from creations you can drive to technology sent into space. Local "maker" Thomas Johnson will bring back his
Yellow Submarine and Blue Meanie art cars
, which made their debut at Burning Man in 2001. The cars appeared at the Maker Fair in 2012 and will be available to admire again at this year's fair. "They've been parked at the Bountiful airport and have even been used as a Follow Me Car for parking and guiding people around the airport," Johnson says.
Ardusat
, an education-technology company, will also be making an appearance. "We're planning on showing off our Space Kit. The kit will contain sensors that are also used in space satellites. We'll also have some sample experiments that we can have kids participate in from measuring temperature, acceleration, and things along those lines," Sunny Washington says, president of Ardusat.
Makers will find something of interest as the faire has no shortage of areas to learn about—cyanotypes, programming, knitting, and felting. Everything from robotics to paper crafts, "it's a full spectrum of making," Blum says.
Saturday, Oct. 11 @ Library Square, 210 E. 400 South, noon-6 p.m., $6-$10 in advance, $8-$15 at the gate, SLCMakerFaire.com