Last week I harvested the last of our summer garden basil. Scratching my head and knowing that I couldn't stand to make yet another batch of pesto, I remembered one of my favorite Thai recipes: stir-fry chicken with basil. Bingo!
Whether you have a garden or not, it's an absolute must to use fresh basil for this dish. Don't even
think
of using dried. And if you can find Thai basil, even better.
You can also adjust the spiciness by using more or fewer chili peppers. This recipe is medium-hot.
Also, a food processor is a really helpful tool for prepping the ingredients, although you could do the mincing by hand.
Most of the time spent making this dish will be away from the stove. The Thai basil chicken actually cooks very quickly, so have all of your ingredients prepped and ready to go before you turn the stove on.
Ingredients:


7-8 Thai chiles, stems removed and each chili chopped into 2-3 pieces
3 garlic cloves, peeled
2 cups fresh basil leaves
1 Tbsp. sugar
1 tsp. vinegar
2 Tbsp. fish sauce (called
nam pla
in Asian markets)
1 Tbsp. oyster sauce
2 Tbsp. canola or vegetable oil
1 to 1 1/4 lb. boneless, skinless chicken breast, trimmed of all fat and cut into 2-inch chunks
3 shallots, peeled and thinly sliced
Method:


Place 1 cup of the basil leaves, the Thai chilis and garlic into a food processor or mini-processor.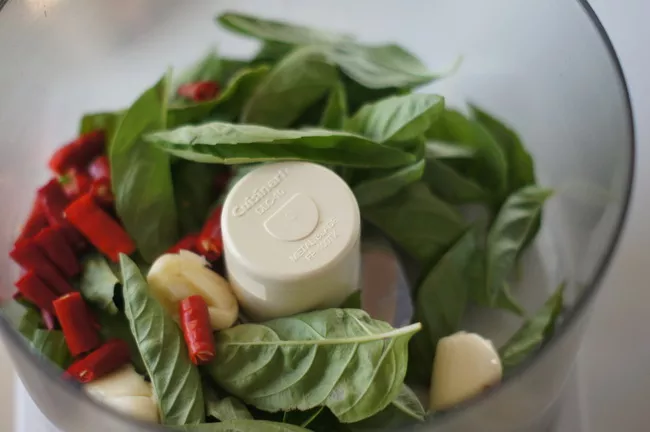 Pulse until finely chopped. You'll need to stop and scrape the mixture down the sides of the processor at least a couple of times.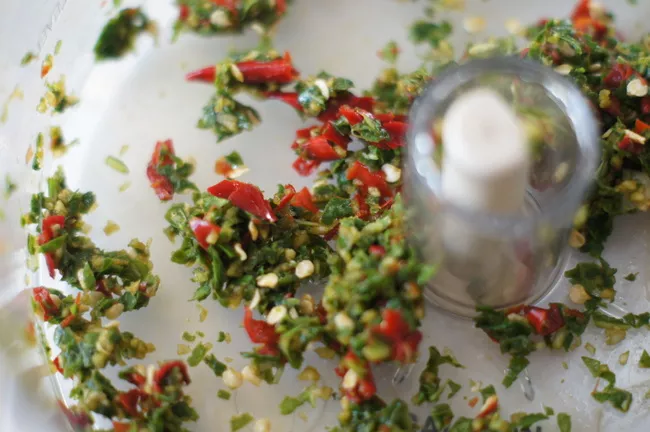 Put 1 tablespoon of the processed basil mixture into a small bowl or terrine. Transfer the rest to a 10-12 inch nonstick skillet.
To the tablespoon of basil mixture in the bowl, add the oyster sauce, 1 tablespoon of the fish sauce, the sugar and vinegar. Stir and set aside.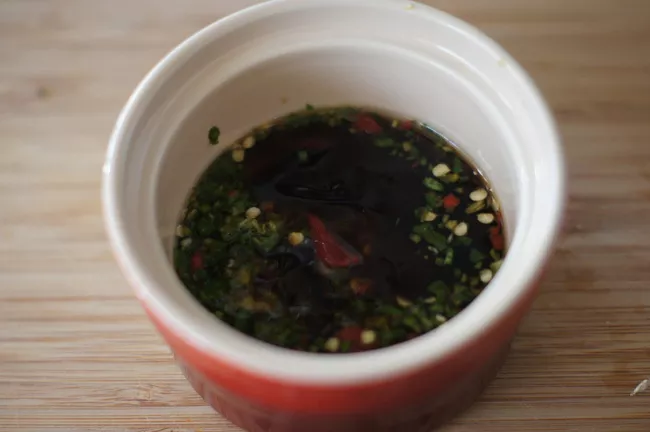 Chop the remaining cup of basil leaves and set aside.
In the same food processor you used for the basil mixture, place the chicken pieces and remaining tablespoon of fish sauce. Pulse a few times until the chicken is minced, but not too finely - about quarter-inch pieces.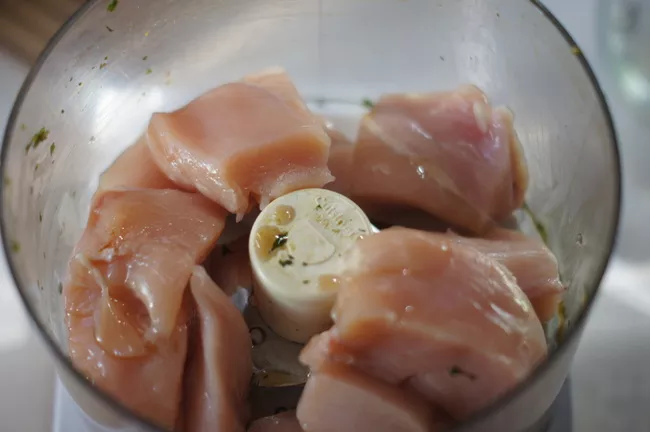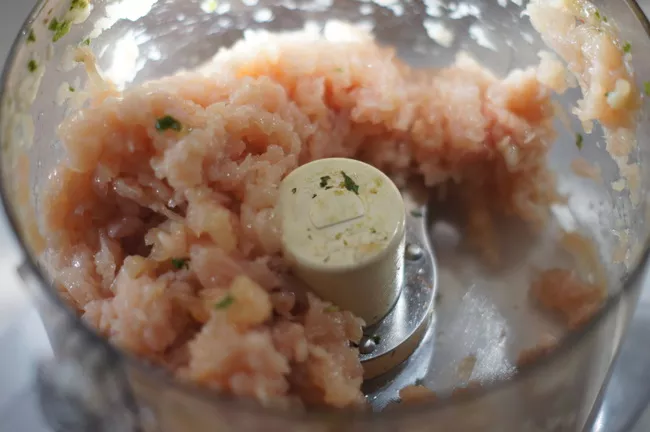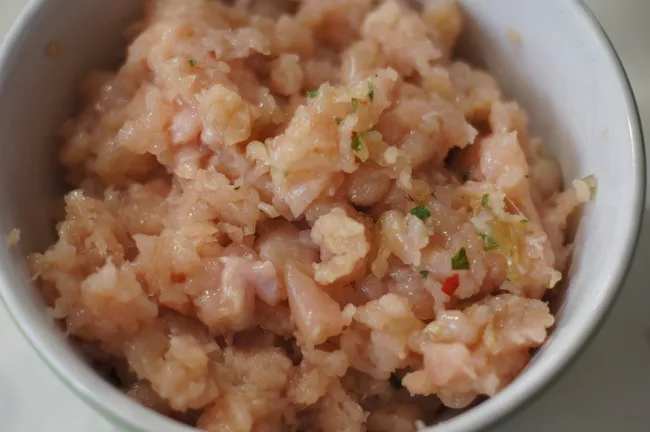 Place the sliced shallots and the vegetable oil into the skillet with the basil mixture. Heat over medium until the shallots sizzle and turn golden brown, about 6-7 minutes.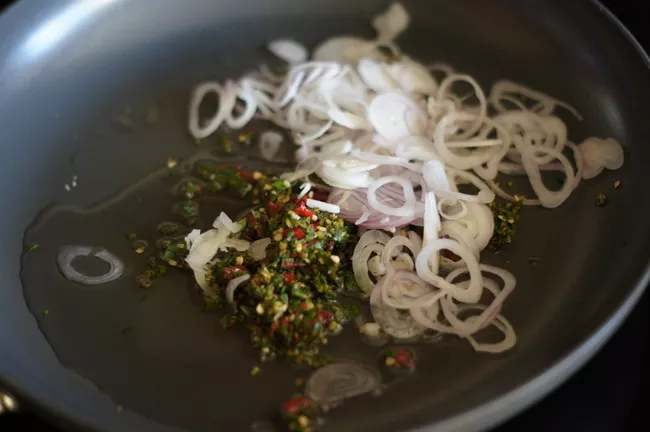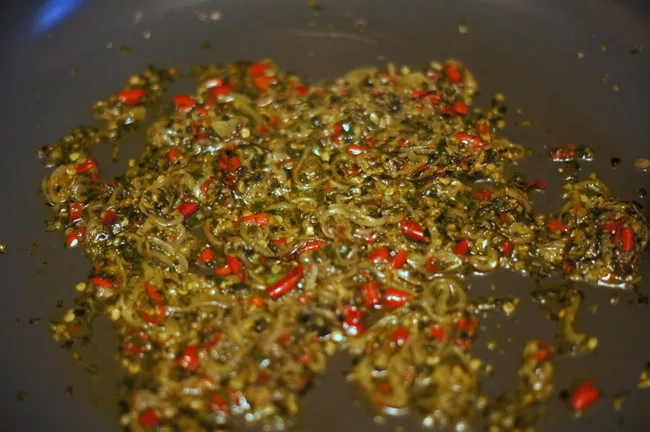 Add the minced chicken to the skillet and cook, stirring constantly, until most of the chicken is just barely still pink.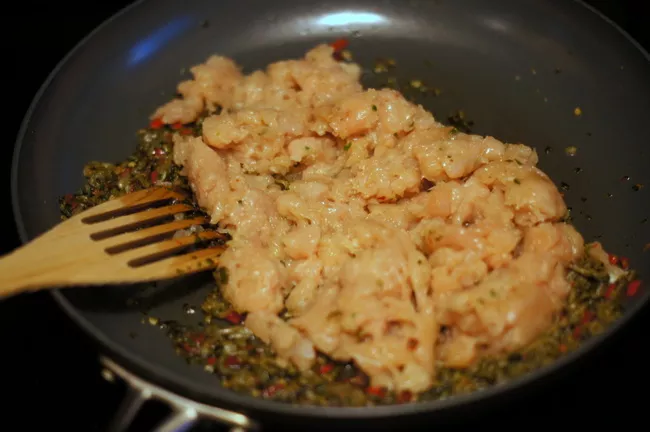 Add the reserved fish-basil sauce and continue cooking the chicken, stirring continually, until no pinkness remains in the chicken, another 1-2 minutes.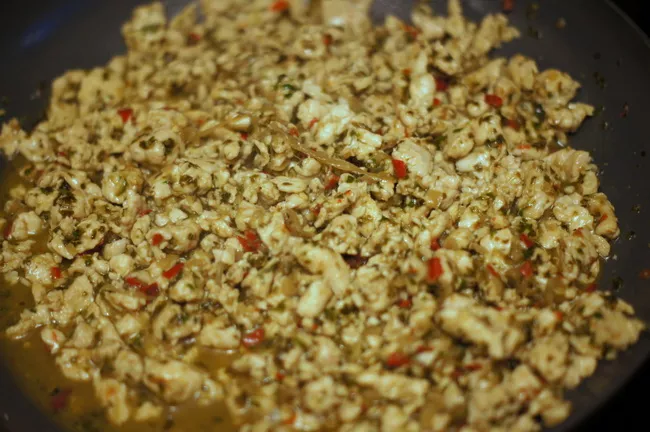 Add the remaining cup of chopped basil to the skillet and cook, stirring, about 1 minute, until the basil is wilted.
Serve immediately with jasmine rice or other side dish.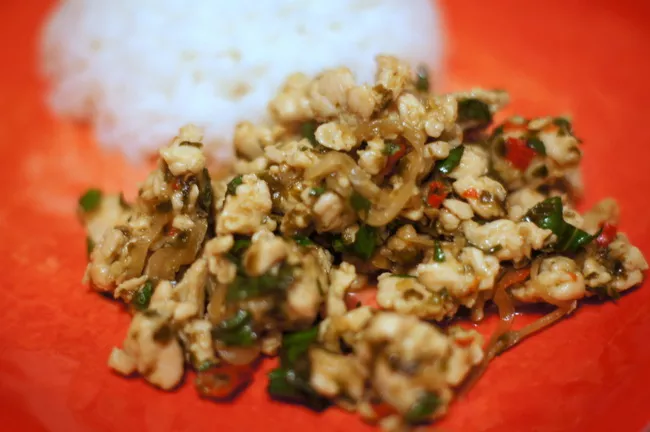 Photos by Ted Scheffler