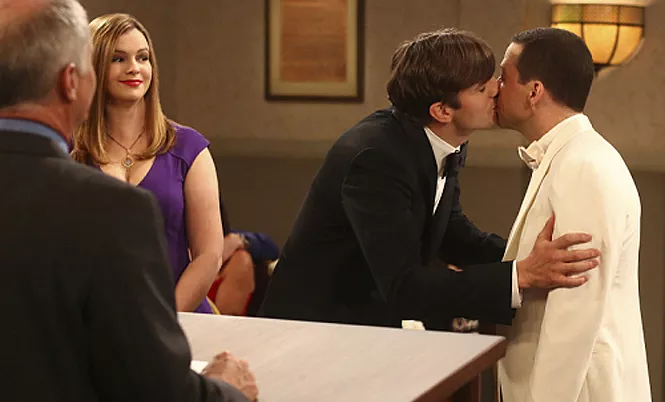 What's new on the tube tonight:
Two & a Half Men (CBS) The "Controversial" Gay Wedding Episode: Allen and Walden get married because … does it matter? We're all just running out the clock and waiting for Charlie Sheen to show up …
White Collar (USA) Final Season Premiere: Catch Matt Bomer on American Horror Story: Freak Show last night? Anyway, it's the beginning of the end for White Collar.
Covert Affairs (USA) Fall Premiere: Annie's back! And I still have no idea what's going here on anymore.