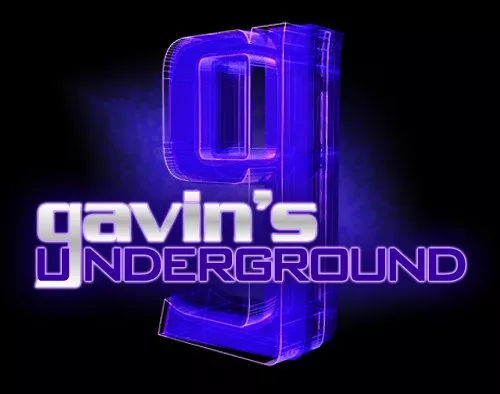 If you're down in Utah County and your lifestyle doesn't necessarily jive with either the dominant college or faith in the area, there are some nights that can be a bummer if you're looking to get out and just dance. I'm sure the SLC clubs love you for traveling north, but let's be real, you shouldn't have to drive 40-60 minutes just to enjoy yourself, you should be able to go down the street to have fun. And while The Madison provides some entertainment, getting info out of them about parties is like bleeding a turnip. Which is why we're excited to see Provo Yacht Club pop up and launch their own dance night at new newly renovated dance hall, The Clubhouse. Today we chat with the group about their formation and their party happening tonight from 9pm-1am in Provo. (
For this interview, PYC chose to answer as a group. All photos courtesy of PYC.
)
Provo Yacht Club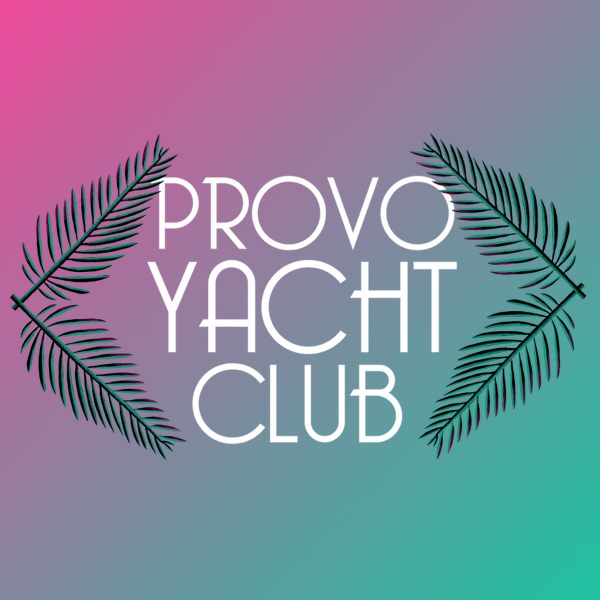 ProvoYachtClub.com
Gavin: Hey everyone, the first thing, tell us a little bit about yourselves.
PYC:
Provo Yacht Club is all about the music. We feature the best new sounds on the internet through our music blog and host events so we can all enjoy them together. With the blog we hope to do something similar to the blogs we have admired in the bigger music markets, by featuring many genres of music you would never hear at the Provo staples Velour or Muse Music, while also highlighting local musicians who are making music in this scene. We are Andy Mockler, Drew Tekulve, Chris Livingston, John Jackson, Marshall Oelkers, Thaddeus Blankenship and
Coulsen
Phillips.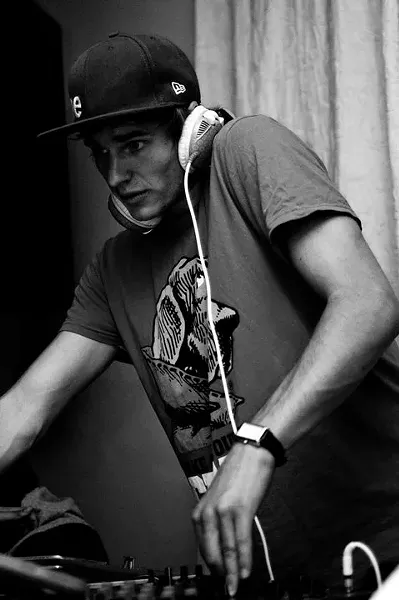 Gavin: What got you interested in music and what were some favorite artists of yours growing up?
PYC:
Some of our favorite artists that helped us find our music passions as youngin's were Wolfmother, Less Than Jake, The Strokes, Ratatat, Sigur Ros and the Dave Matthews Band. Over time, we all got enough passion for music we wanted to be more than just listeners. We mostly developed tastes for electronic music in the later 2000's when electro was breaking into the scene.
Gavin: Did you get involved with the local music scene at all or were you more of a fan?
PYC:
Coulsen Phillips and Chris Livingston were very involved in the Utah County music scene as event organizers and DJ's for a group called Electric Dance Party (EDP). All members of Provo Yacht Club are fans of different styles of dance music and feel there was an opportunity to collaborate and bring new dance experiences to others. Several members have played in or currently play in bands and produce/write music as well.
Gavin: How did the idea of starting up your own music night come about?
PYC:
In LA there are some really amazing music blogs who also promote frequent events featuring the music they post. There is already a really great music scene in Provo, especially for bands, and we wanted to enrich that environment. But we felt there was a lack of a space where alternate forms of music could be appreciated in Provo online or in person. Electric Dance Party (EDP) used to hold down the house and electronic music scene in Utah Valley; however, over the past two years what was the core of EDP has dispersed and disbanded. Now that two former resident DJ's from EDP have teamed up with Provo Yacht Club, we envision our events filling the void left by EDP as well as bringing many other new things to the table.
Gavin: How did the name Provo Yacht Club come to be and what was the idea behind the branding?
PYC:
Listen to Bobby Caldwell's "What You Won't Do For Love" and you'll experience the inspiration. Yachts are classy and classy is what we strive for. Also, the name seemed just absurd enough to work. There is something unimaginable yet undeniably enticing about a yacht club in Provo.
Gavin: What kind of music do you wish to feature as part of the club?
PYC:
So many genres are emerging and blending so it is getting harder to decipher between them. Artists are almost beginning to represent a style better than a genre name. However, to give you an idea of what we will feature, you should expect different styles of electronic music such as: House music (Deep House, Electro House, Tech House) Indie Dance/Nu Disco and Funk.
Gavin: How did you come across The Clubhouse for your launching party and what has it been like working with them?
PYC:
It's all about the people you know and we happened to know just the right person. They had renovated this space specifically for events. We needed an intimate and unique venue to launch our events and The Clubhouse is just that holding less than 300 people. Also, the space used to be a door hinge factory and is loaded with power allowing us to easily pull off some neat audio and visual production.
Gavin: What will you be doing at the inaugural party, and how can people get their music features as part of it?
PYC:
Most importantly, it is about us providing a classy electronic dance music experience for each participant. Our inaugural party will be nothing but the best we can provide for our maiden voyage. You can visit our website to listen to new and upcoming tracks on a platform that plays all of our posted songs consecutively. People interested in having music featured on the blog can contact us through our Facebook page.
Gavin: What future plans do you have in the works for PYC?
PYC:
When someone hits the jackpot, we hope they will fund an actual yacht party on Utah Lake. Until then, we plan to work hard to bring quality events at the same level as our launch party and also continue our blogging. Besides our resident DJ's, we plan to feature musical artists in the future, hopefully, bringing some new flavors to the Provo music scene. When the weather warms up maybe we will throw on some nautical gear and dance outdoors even.
Gavin: Aside from the obvious, is there anything you'd like to promote or plug?
PYC:
You could write that they could visit
our website
to find electronic music gems, attend the event, like us on
Facebook
, and to keep their eyes peeled for more events in the future. Lastly, a look at our promo video gives a great idea of what we have going on.