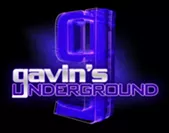 In the local photography community, one of the biggest highlights to come from the past year was Chloe Christine. With her presentation and an eye for detail, her photographs became a standout in the art scene and helped propel her studio. But her work with LGBT profiles is the real treat in her collection, working with members of the drag and trans communities to create fantastic shots that highlight prominent names. Today we chat with Christine about her career and company as we look at some of her work from the past year. (
All pics courtesy of Chloe Christine Photography.
)
Chloe Christine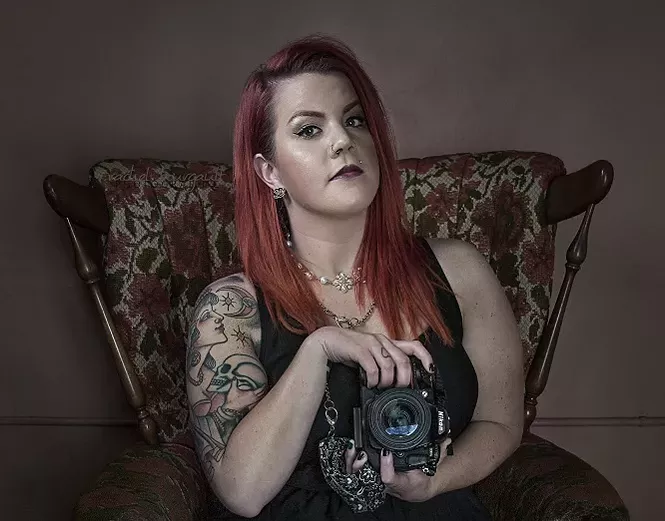 TheChloeChristine.com
Gavin: Hey Chloe, first off, tell us a little bit about yourself.

Chloe:
Well, I am 24. I was born in So. Cal. but grew up in Layton. I moved to San Francisco when I was 17, I moved to Salt Lake City three years ago. I am the mother of two cats: Olive and Tillie. I'm a tea expert. I dig cheesy jokes and indie films.
Gavin: How did you first take an interest in photography and what were some major influences on you?

Chloe:
Growing up, my mom would have me, my brother and sister dress up for photos. They were hung all around the house. My dad is an Ansel Adams fan and had his work throughout our house. My parents always encouraged me do what I was passionate about, which has always been art. I started shooting when I was in junior high. When I was 16 I got a job in Salt Lake working at a small boutique on Pierpont. I would check out the local art scene during my breaks. That's when I discovered the works of Cat Palmer, Justin Grant, and other local artists. Soon after, I decided to go to school in San Francisco for photography. Art school is where I was introduced to the photographers who would inspire and influence my work the most. I love Richard Avedon, he made fashion photography into to what it is today. Avedon has a way of capturing the true essence of a person not only in fashion, but in portraiture as well. His series "In The American West" has some of the most incredible, soulful portraits I have ever seen. Diane Arbus and her work in the asylums and in the underground gay scene. David Lachapelle, with his surreal sets that always have a hint of a political undertone.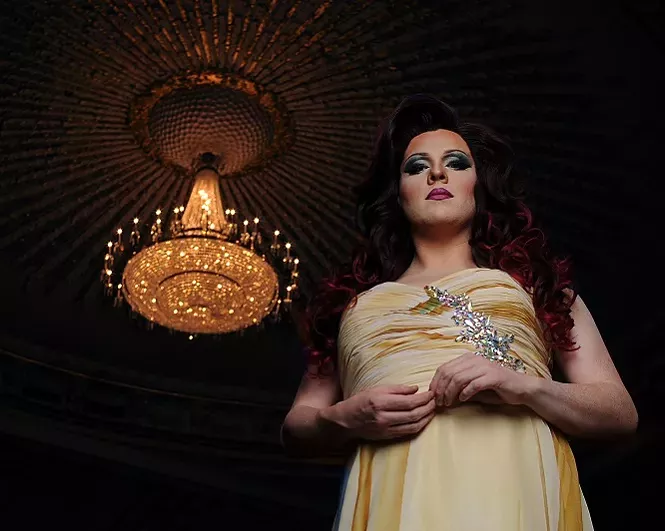 Gavin: What were some of your early photographs like and what subjects did you prefer?

Chloe:
Oi! All the image that keeps coming to mind is the first "real" photo shoot I did when I was like 15 or 16?! I had this obsession with "Scene" girls, you know, the huge hair with crazy colors and super heavy makeup. Well, I had one that I had met from MySpace model for me. I wrote on her chest in black eyeliner "Scene Not Heard." I had her get into my parents tub as we filled it with water. Then I put Vick's Vapor Rub under her eyes (a trick I had seen on America's Next Top Model) so she would cry. I can't help but die laughing as I am typing this, the most epic MySpace photo ever. Oh my, this is so embarrassing! I have always preferred to shoot radical people. I have an eye for the unique. I surround myself with interesting people who make it easy to be inspired.
Gavin: Did you seek out any education or training or were you more self-taught?

Chloe:
At first, I just experimented with my NikonD60, that was always set on automatic, knowing nothing about the technical side. I just whatever caught my eye. My junior year of high school, I decided I was going to graduate early and get the hell out of Layton. I sought out the Academy of Art University, for their Digital Photography program. After 2 1/2 years, I moved back to Utah and migrated down to Salt Lake City. I transferred to the Art Institute, where I received my Bachelors in June! I think it is really important to learn the fundamental, technical & historical side of photography. You can't teach creativity, but you can certainly learn from the masters.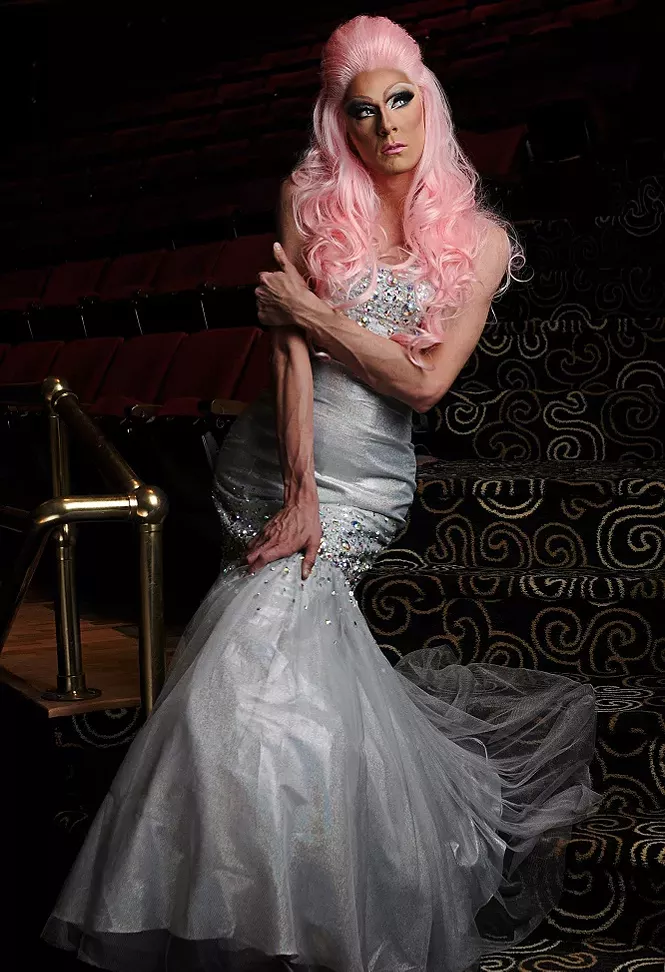 Gavin: How was it for you breaking into SLC's photography community and taking part in shoots?

Chloe:
There are so many talented photographers in Salt Lake, I found that if I were to do what I loved and what I'm passionate about, that eventually people would take notice. Also, the other thing that has been great about school is meeting up and coming artists and the pros.
Gavin: What kind of equipment do you choose to shoot with?

Chloe:
I always use my NikonD300s then it depends on the setting and time of day. I love my Profoto Air Strobe lights, they are heaven-sent. When I can swing it and the sun is just right, I like to keep it simple and use just a reflector.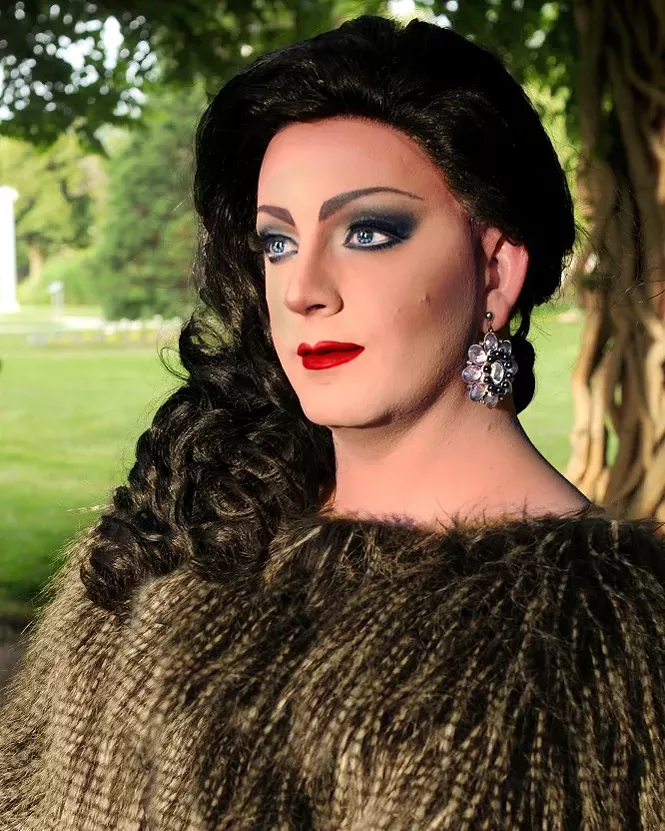 Gavin: Do you find yourself preferring digital or film, and why?

Chloe:
The process and the art of film are wonderful, but I prefer digital. I like being able preview what I am shooting as it is happening. It's a beautiful thing when you can go from a shoot to printing almost instantly.
Gavin: What made you decide to start-up your own studio, and what kind of challenge was it getting started?

Chloe:
I work from my home office, I prefer to shoot on location. We live in such an amazing place, that makes for incredible and inspiring backgrounds. The toughest part of anything in the artistic is trying to do what you love and are passionate about and also making money at it. That is a huge challenge. One day I would love to be able to support myself on my art alone.
Gavin: Part of your work revolves around fashion, what was it about that subject that made you pursue it artistically?

Chloe:
I have always wanted to be involved in fashion. Fashion allows you to create your own unique world. I guess you could say I just have always had a passion for fashion. (Cheesy jokes, see.)
Gavin: The main body of work you create are portraits and profile shots. What's the process for you in created a great portrait piece?

Chloe:
When I get an idea, I like to draw it out or write it down, that way I won't forget. I like to cast/ask a model who I think will fit the esthetic of what I am envisioning. When I finally get a location set and a model, I go with it. I have them tell me stories as I shoot. I want people to be comfortable so you can get a great shot. I also am lucky to have such amazing people around me, it makes it easy to shoot when you're surrounded by such creative, funky and beautiful people.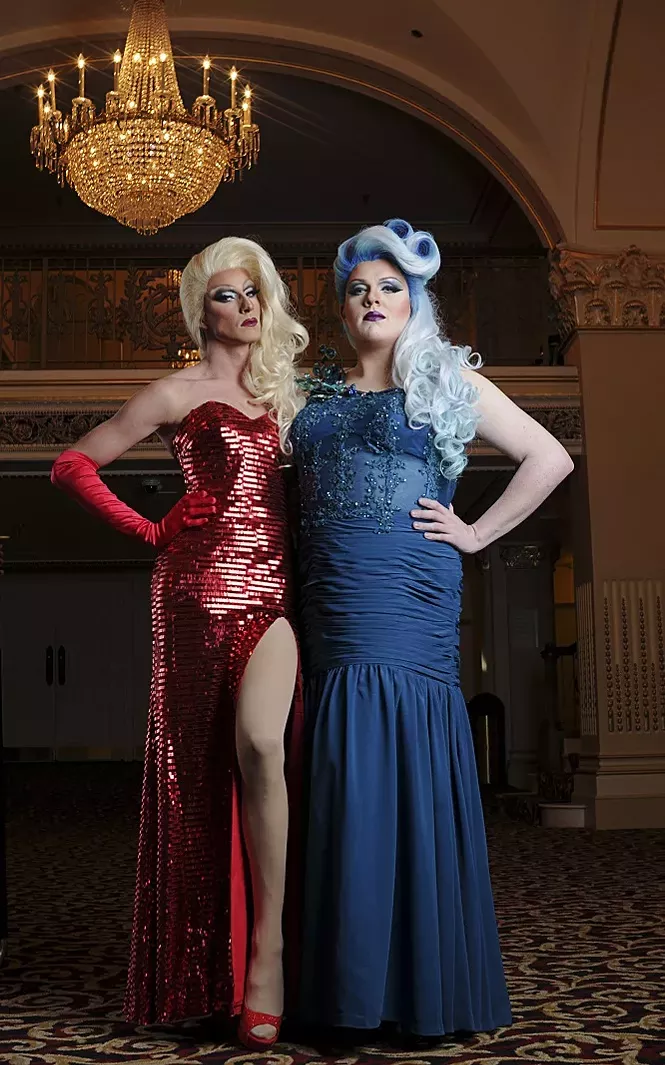 Gavin: How much work would you say goes into finding that perfect shot, and do you find yourself mulling over the work tirelessly or does it come more natural for you to shoot what you need?

Chloe:
Oi! Finding the perfect shot, is like finding a perfect storm sometimes. I think you can feel when the photos are working out and you really have found a good groove and the perfect shot kind of finds you. When the flow isn't there and the lighting isn't working out or the model isn't feeling it, that's when you really have to work at it & when it gets to that point, you can see it in the photo. I have had to reshoot and reschedule some shoots.
Gavin: One of the featured sets you shoot is the "Life's A Drag" series, featuring members of the drag and trans community. What influenced you to take on that specific genre?

Chloe:
So I came out to my family when I was about 15, my freshman year. I would sneak into Club Sound with my friends and be in awe when I would watch the drag queens perform. The costumes, the makeup, just everything a drag queen embodies. I had an editorial photo class and I needed a subject I could shoot throughout the term. My first idea didn't really pan out and that's when my teacher Dave DeAustin, knowing my involvement in the community, suggested I do an essay on the transformation from man to queen. I had always been fearful of me be labeled as the gay photographer, but Dave asked me "Why?" It's where I feel comfortable, it's what I am passionate about and it's what I love.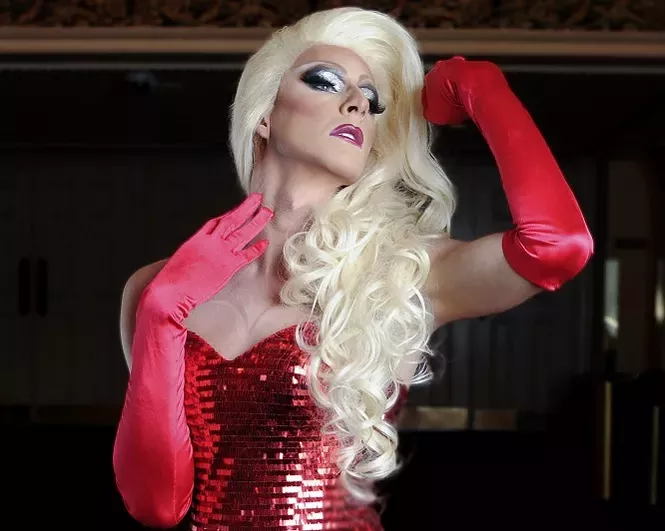 Gavin: What's the reaction been like from that section of the LGBT community?

Chloe:
I have only heard positive things from all of the LGBT and the Hetero-community as well. I hope that it can help start a discussion. The photo's also might make the whole Hetero-community second guess their sexuality, those queens are babes!
Gavin: Where do you hope to take your business over the next few years?

Chloe:
I would really like to have a place where people could create anything artistically that they wanted. People could come and paint, take photos, make jewelry, etc. I would also like to be the "Queen of Queens" and the go-to photographer for all things drag.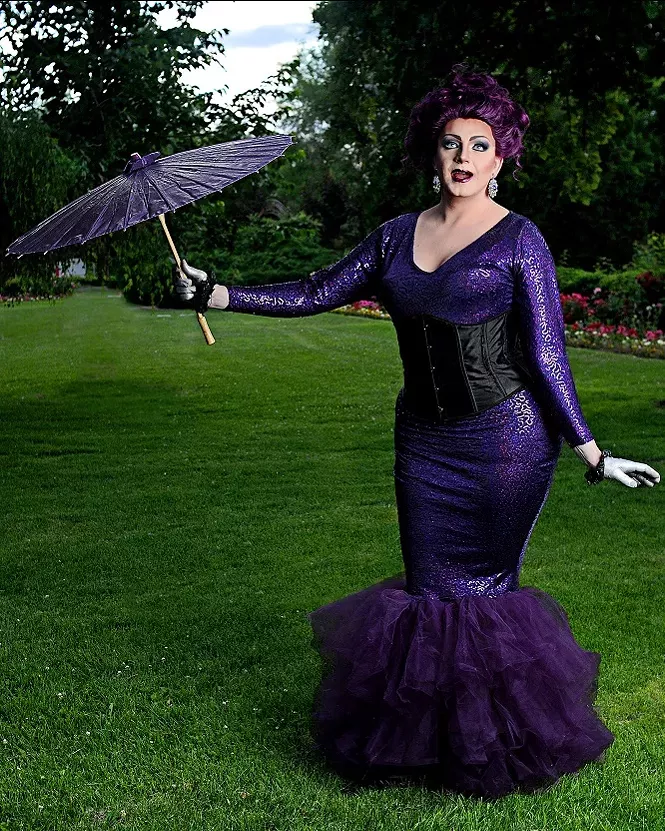 Gavin: What can we expect to see from you in the coming new year?

Chloe:
I'm continuing my Life's A Drag book and hoping to have Volume 1 published by summer/fall 2015! It shall be an ongoing project that will only get better and better.
Gavin: Is there anything you'd like to promote that's coming soon?

Chloe:
I mean, if anyone needs to spice up their living space, I always have prints for sale. I am also always looking for spaces for my work to be displayed. So if anyone is looking...