This is one of my very favorite pasta dishes. You could use any type of pasta with my recipe, but I like
strascinati Pugliesi
, which is a thick, leaf-shaped pasta from Italy's Apulia region. The pasta is so cherished in the town of Latiano that it hosts an annual festival dedicated to it.
Ingredients:
3 Tbs. Extra Virgin Olive Oil
1/4 lb. pancetta, diced
1/2 red onion, peeled and minced
1 garlic clove, peeled and minced
1/2 tsp. hot chili flakes
1 tsp. fresh thyme leaves, minced
1/2 tsp. dried oregano
1/2 cup dry white wine
2 lbs. fresh clams, cleaned
1 lb. strascinati or other dried pasta
Salt
1 Tbs. unsalted butter
3 Tbs. minced fresh Italian parsley
Freshly ground black pepper, to taste
Method:


Heat the olive oil in a large, deep-sided skillet or stock pot over medium heat.
Add the diced pancetta to the oil and cook, stirring occasionally, until the pancetta begins to get crisp, about 4-5 minutes.
Add the garlic and onion to the pan and saute with the pancetta, until slightly wilted and translucent.
Pour the wine into the pan along with the chili flakes, thyme and oregano. Stir and bring the mixture to a boil. Cook until the wine is reduced a little, about 2-3 minutes.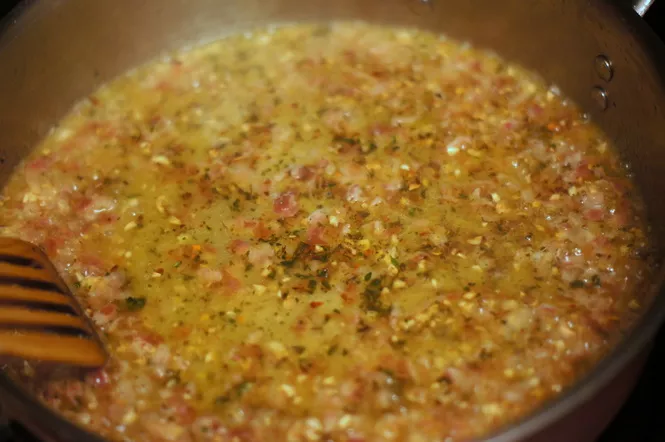 Add the clams to the pan, cover and steam until the clams are all cooked and the shells have opened.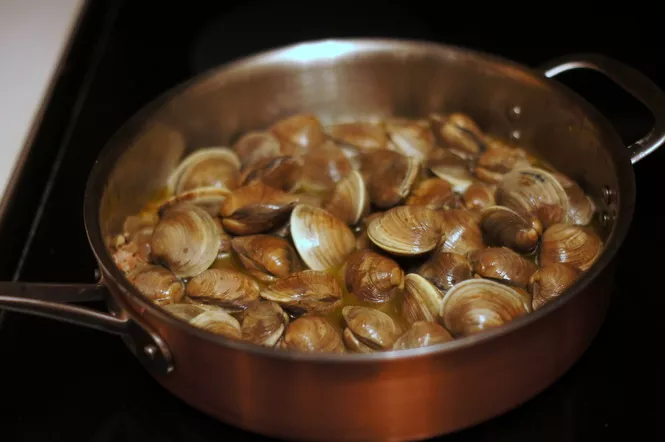 Cook the pasta according to package directions in generously salted water until
al dente
. Drain the pasta and toss with the butter and parsley.
Toss the pasta with the clams and add black pepper to taste.
Serve immediately.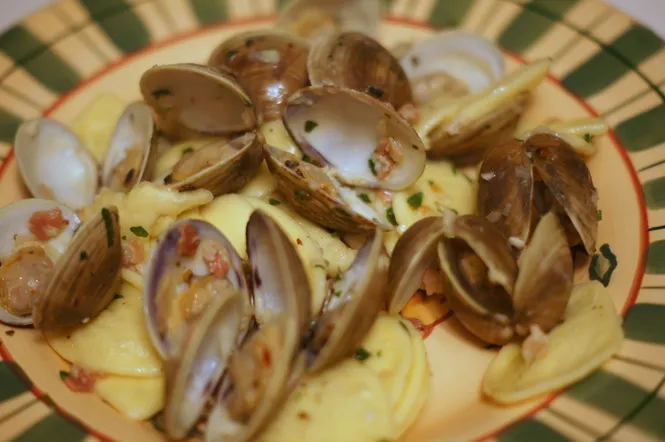 Photos by Ted Scheffler