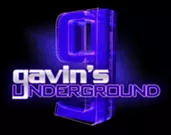 Hello to all you weight-watching, kale-chewing, smart-shopping, vegan-trying, how-many-times-have-you-started-a-healthy-resolution enthusiasts! Now I can't fault people for trying to better themselves, hell, I need to do it myself in a few areas. No one is perfect the way they are, there's always room for improvement. But you can give people grief for quitting and throwing a bunch of money away on something they actively chose to neglect. So when your friends are on the verge of giving up on their resolutions, just make sure they know, the taunting will be coming, and that might just motivate them enough to stick with it. Before we get to events, here's a brand new update to the 337 Memorial Wall, cast in very dark light.
First up on Tuesday, January 13,
Comedy Roadkill
will celebrate their anniversary show! Actually, to be more accurate, this is the one-year anniversary of the relaunch of Comedy Roadkill. There's some convoluted history in there, just take my word on this one. The event will take over Mo's Neighborhood Grill with a to-be-announced lineup of comedians, guest hosted by
Natashia
Mower. The show kicks off at 7:30 p.m.
Speaking of comedy, this Thursday, January 15,
Comedy & Other Opinions
returns to 5 Monkeys. Jason Harvey will command the room as he presents Keane Clark, Arthur Carter, Chris Dowell and John Hilder for an evening of standup and conversation. Tickets are just $5 and the show kicks off at 8 p.m.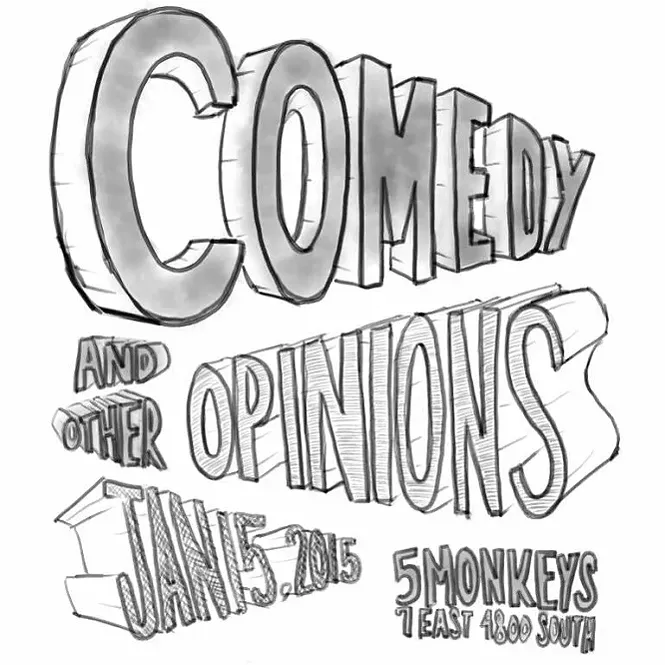 On Friday, January 16, aside from Gallery Stroll happening in SLC, the Salt Lake Calendar Gils will be throwing their second annual Coat Drive. If you got an old coat that you're not using anymore, bring it to The Woodshed where the ladies will be representing along with performances from MiNX, The Swinging Lights and Moneypenny, all to benefit the Christmas Box House. Go help out a good cause that night.
Also happening that night and Saturday,
Velour
will be celebrating their 9 Year Anniversary in style with a pair of shows that are sure to sell out. The venue itself has had an incredible run and helped shape the music scene in the city of Provo and Utah County as a whole, go show them some love at the end of this week.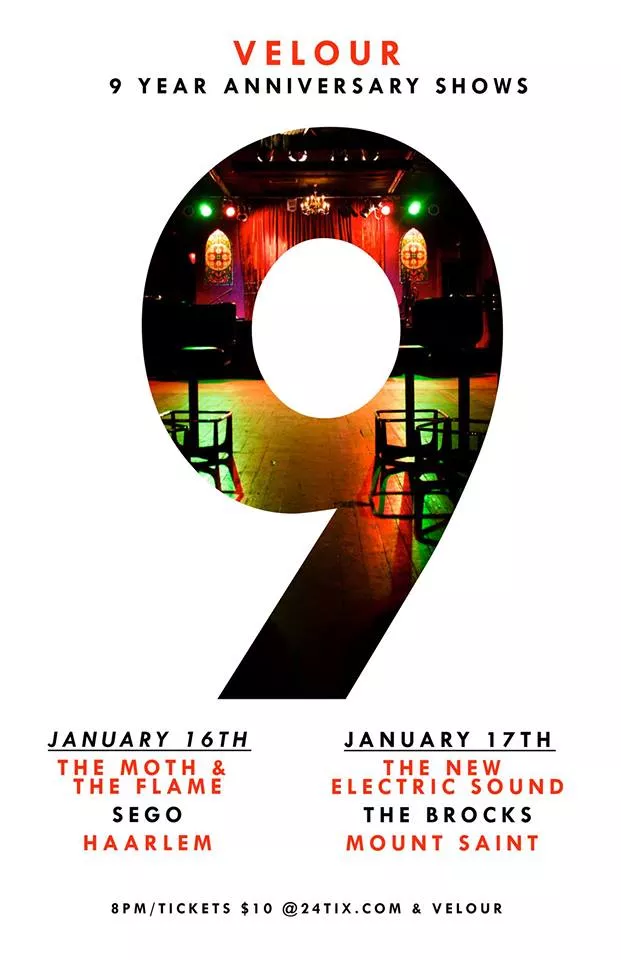 On Saturday, January 17,
SB Dance
will host their annual WTF show. If you haven't been to one of these, the evening is a showcase of the company's finest performances from the past year as well as a look at things to come, complimented with a selections of wines and foods from local companies for you to enjoy throughout the evening. This evening is a fine treat and, if you can afford the $60 ticket, well worth the price.
Most of next week is kind of dull until you his Thursday, January 22, when Dungeons & Comedy will make its return. A Muse Music staple during 2014, the showcase has relocated to the Sugar Space until the Provo Venue finds new digs. Hosted by Nicholas Smith, the evening takes elements of role playing and standup comedy, crashing the two into each other for
a night
of hilarity. Its totally worth checking out.
On Friday, January 23,
Alpine Art
will host an evening called The Art Of Cinema. Yes, the hills will be alive with the sounds of celebrities complaining about the cold and Utahans complaining about the lines. (Incidentally. I will continue my non-coverage of the film festivals for your reading pleasure.) But down here the art gallery will be showing works from Zachary Proctor, Lane Bennion, Lindsay Frei, Joshua Caldwell, Erin Berrett, CJ Hales, Clay
Cavendar
and more with works focused on the film-making industry. If you want something cool to do that's film-oriented and doesn't involve the cold, this is your show.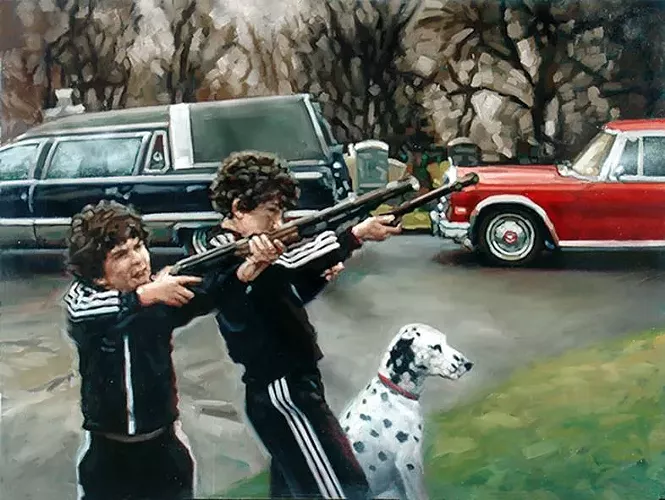 And then finally in 2 weeks on January 24, the 15th Annual White Party returns to take over the Grand Hall at The Gateway. It's super simple: you wear all white tux and dresses and show up to
party
. This year the show will feature DJs Jesse Walker, Flash And Flare, Ebenflow and Better Homes and Gardens, as well as light installations and a performance from Transfusion Hype Dance Company. You can get more details, as well as ticket information, as their
Facebook event link
.
As for the blog, we'll be focusing on some geeky things and some artistic things, but we'll be keeping you in the dark as I'd love to see you keep coming back and reading the blog. Hey, make that a
resolution:
read more! As always, we'll see what happens.