We've got six albums for you to check out this week from various genres, as well as a pair of release shows happening this weekend. We'll get straight into the online releases with the debut album from
N0RTHRN.LGHT5
. This is actually a cool electronica project from Matthew Kammerer, the man behind
Mkaio
. Delightfully referred to on social media as his "dark side," the project does indeed venture into aspects of the genre that are far more powerful and passion-driven in sound compared to the lighter pop of his first alter-ego. You can
download
his debut album,
GR33N.4UR0R4
, for whatever you'd like to pay on
Bandcamp
.
Moving into more of an ambient tone, we have a debut album from 100day Delay. There's no information about the project beyond what's on their Bandcamp page, this is one of the rare oddities that pop up every now and then on the music sharing website. Someone made an album, but no social media to match. In any case, the three-track
Imperfect EP
sounds pretty cool, mixing elements of electronica and garage rock together for what should be the soundtrack to late-night highway driving. You can download it for whatever you'd like to pay on
Bandcamp
.
Switching to alternative, we have the debut album from Ogden trio
Alter Ego
. The band, comprised of Jake Martinez, Patrick Pickett and Nicklaus
Johnstun
, incorporate elements of funk and blues into their sound, giving them more of a jam-band vibe. They've been killing it at Mojos in their hometown but haven't really branched out beyond the city much. Their debut EP,
Ego
, is a quick five-track setup recorded by Sean O'Connell, giving insight to a coming LP down the line. You can purchase it for $3 off
their Bandcamp page
.
The last of the online releases comes to us from SLC emcee
Syqnys
. A fifteen-year veteran of the scene, the man has four full-length albums and several singles and EPs spanning back to 1999. We won't try to compact that career into one paragraph, instead we'll focus on his fifth full-length album,
Chasing the Rabbit
. He's got absolutely no fear to speak his mind with lyrics that will both entertain and incite, taking jabs at himself and the local culture, not to mention hot-button issues from the previous year. If you're a rap fan it's at least worth checking out. You can download the album for $15 off his
Bandcamp page
.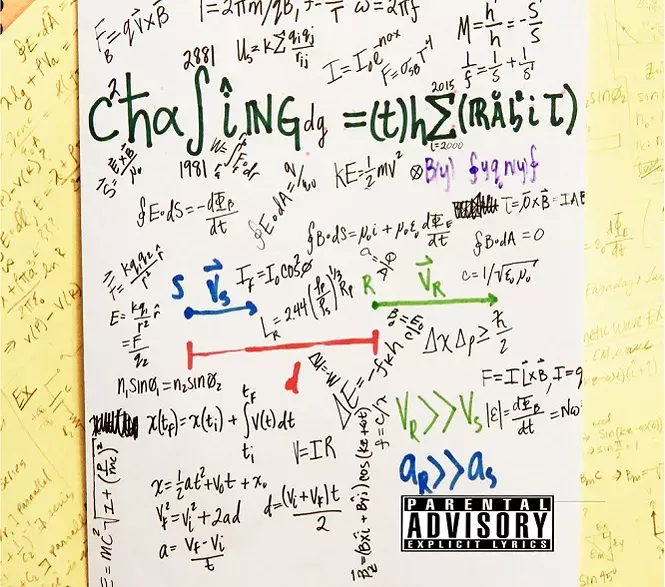 Getting to release shows, the first one will be happening down in Provo this Saturday as we see the latest from
Batty Blue
. This five-piece folk band is part of the Dirty Provo crew, creating an alternative take on the genre without having to incorporate heavy guitars or loud drums to get the point across. The band released their debut album,
Sway With Me
, back in August of last year, followed by the single "Cygnus" in December. This month they'll be releasing their latest cassette recording, Ekphrasis, as part of a house show performance this. Since it is a house show without a formal venue, we won't post the full details, but you can find more information on the location and other performers on their Facebook page.
And then finally on January 21, Urban Lounge will play host to the latest album from hip hop performer
YZE
. A longtime member of the hip-hop community, as well as the Alive & Well family, YZE has been an influential member in both Salt Lake and Utah County, helping out the emcees coming up through the ranks. The last time we saw a release from
him,
was clear back in March 2010 with his full-length album,
Out of Many
. Nearly five years later, after taking a hiatus to get his life back in order, the man has returned with his third full-length album,
Ugly Picture Perfect
. You could download a copy right now on
Bandcamp
for $7, or you could go catch his release show this Wednesday as he performs with the Hip-Hop SLC crew to release the physical copy. He'll be performing that night with some of Utah's finest including Pat Maine, Dumb Luck, Dusk Raps, Dine Krew, Dario WisChe Ramirez, DJ Pookie and DJ
Nizzle
. The show will be hosted by Burnell Washburn, it will be completely free to attend and
showtime
kicks off at 8 p.m.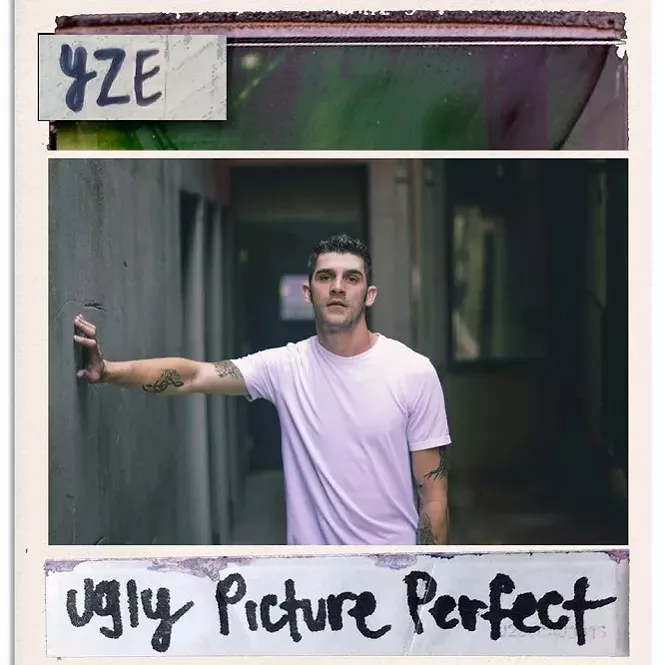 Love music, head out, buy
local
.