Chalk it up to the cold, the pieces of snow here and there, the terrible air that didn't go away until Saturday, whatever the reason you choose. This past Friday night, Gallery Stroll was damn near deserted except for the few pockets of activity. But even those people decided to hang around a little longer than normal to galleries with steady heating, so many people missed out on the opening of a new gallery. Art 270 has taken up residence on Main Street, securing a spot next door to the Off-Broadway Theatre, creating a brand new spot along the downtown walk that's sure to attract anyone coming in from Trax to check out the evening. Today we chat with the gallery founder and principal artist on display this month, Terence Stephens, about forming a new gallery and the work he currently has in exhibition.
Terence Stephens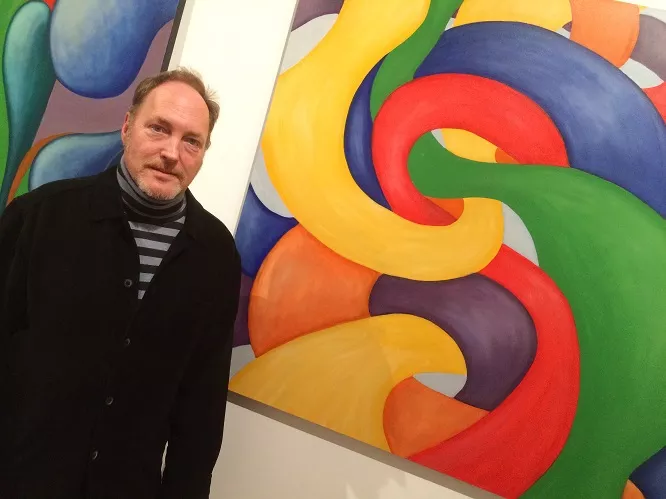 TKStephens.com
Gavin: Hey Terence, first thing, tell us a little bit about yourself.

Terence:
I'm a local Utah artist who has recently returned to Utah from San Francisco to open the Art 270 Gallery and Art Space.
Gavin: What first got you interested in art and what were some early influences on you?

Terence:
Art was an early calling for me, say age 5. I had no choice—I was drawing on my bedroom walls and on the garage walls much to the frustration of my father. Since then, I've pursued art in school and magazine contests where I met much resistance from nuns, or I wasn't old enough to enter these contests. I was first influenced by Norman Rockwell and then later by Matisse and Picasso.
Gavin: What specifically drew you toward painting and what were some of your early creations like?

Terence:
My early works were mostly of dogs and animals, then in high school I mostly did crafts and
hippy
art. As
college
approached my work was all about faces and people. I was very influenced by Alice Neel.
Gavin: You received your BFA from the University of Utah. What made you choose the U and what was it like attending back in the early '80s.

Terence:
I went to the U because I could afford it in the late '70s and early '80s. I worked full time and school full-time and always lived in places no one else would consider habitable. My teachers were fantastic, Tony Smith, Alvin Gittins, Sam Wilson, all accomplished Utah artists—I was very lucky to have them as my teachers.
Gavin: Over the years, you've traveled around from San Francisco and Seattle back to Utah. What's kept you coming back to SLC?

Terence:
Though I lived in many cities like San Francisco,
Seattle
and Washington D.C., I always was magnetically pulled back to Utah. I think it was the mountains and quirky little city that I always felt was home.
Gavin: How would you say your works have changed over the years, from where you first started doing exhibitions to your current style?

Terence:
My style of work hasn't changed much over the years other than I have honed my skills a little better and I have more confidence. Basically, I still have my same God-given style that I could never wash out, even when I tried.
Gavin: What's the process like for you in creating a new piece, from concept to the final product?

Terence:
When I decided to move back to Utah and open a gallery, it was so stressful and all consuming for me. I couldn't get it out of my head. My father was dying and I kept thinking about it. I went on vacation to Europe and every other minute I was thinking about it. All the back-and-
forthness
was driving me crazy. Moving back to Utah was crazy.

Gavin: Is there a lot of room for you to play with it while you create or do you stick to the original idea from the start?

Terence:
So I open the gallery after much consternation and brain cramping and I am open to letting the gallery
develope
organically. I have a general format and outline of what I want to have
happen
there, and I know I have to be flexible to what may reveal itself to me and be open to wonderful surprises.
Gavin: Tell us a little bit about the works you currently have coming out of your collection?

Terence:
Currently the show in the gallery is called "Natural Impulses," showcasing paintings of organic imagery of succulents and abstractions from nature and crafts made from recycled materials. The next show in February will be about "People Who Need People." Yes, the old Barbra Streisand song, only illuminated.
Gavin: How did the idea come about to start your own gallery in SLC?

Terence:
I wanted to start my own gallery because I didn't really like the direction that the galleries in San Francisco were going—solely based on social media followings and what was currently trending online. I wanted to have a more inclusive space for all kinds of artists and interests and ages. Something that I could
fit into
.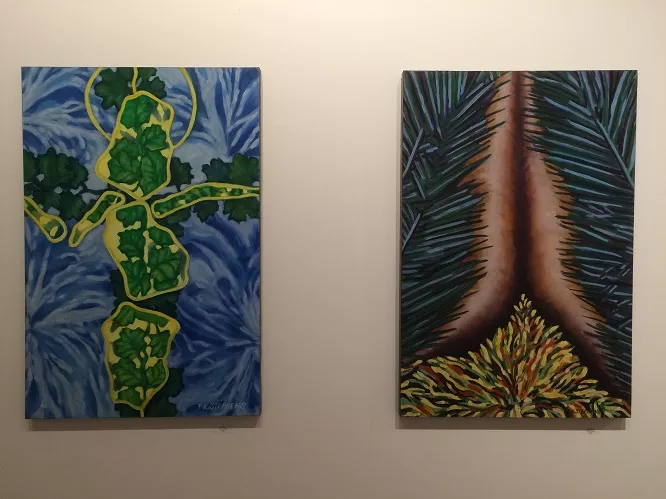 Gavin: What was it like looking for a space and what made you settle on the current location?

Terence:
I found a wonderful space at 270 S. Main St. that reeked of potential both in the size and location and it still had old Salt Lake charm.
Gavin: Considering the many things the space has been, what was it like turning the place into a gallery?

Terence:
Not much really needed to be done other than new floors and paint and a few tweaks. The hardest part may be to change the mindset of our humble Main Street to welcome art and sophistication and diversity.
Gavin: You're opening on Gallery Stroll evening in January, what has it been like working with their organization?

Terence:
The SLC Gallery Stroll is one of the most vital activities that one can do to discover, smell and appreciate the city that we live in.
Gavin: For those looking to display in the gallery, how do they contact you to be a part of the space?

Terence:
Art 270 is not only a gallery, but it is a
place to take classes
hear lectures, performances and have special events. Call
myself
at 801-953-0747 or email at
terencekstephens@comcast.net
.. The website is still in progress and will be up soon. The hours are Wednesday-Saturday from 12-6 p.m. Classes are Thursdays from 6-8 p.m. and Saturdays from 1-3 p.m. Currently, we are doing Papier-mâché classes. February will be watercolor and March will be mixed media classes.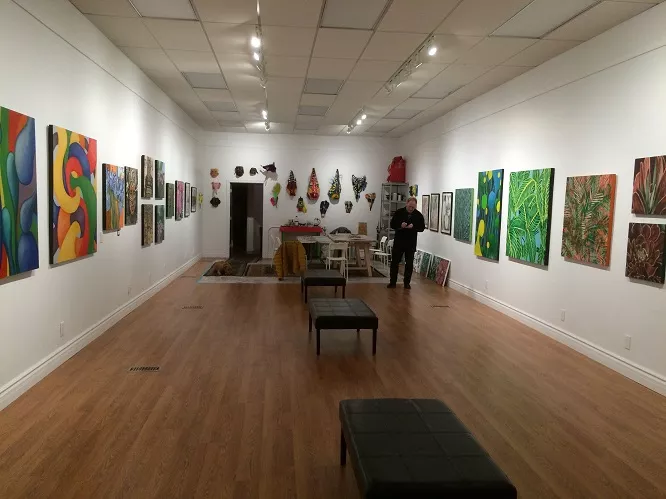 Gavin: What do you hope to achieve with the space and the artists you plan to showcase?

Terence:
The goal of Art 270 is to expose, educate and entertain people to know art and respect art. The best
way to do that
is to experience art.
Gavin: What do you have in the works for the rest of the year?

Terence:
The rest of the year will unfold a myriad of mostly local artist of varying ages who paint, sculpt, take pictures, chisel and create fearless expressions of art that are yet to be revealed to us.